Showing top

0

results

0

results found
Showing top

0

results

0

results found
11 Smart Marketing Tools to Make Your Work Easier 👌
10 min read
Aug 24, 2017
The truth about independent affiliates is that they are — or at least they should be — full-stack marketers.
A full-stack marketer is a jack of all trades; this guy is an analytically driven beast who knows the ins and outs of SEO. He's skilled in all the latest online marketing techniques from email marketing, through social media to content marketing. Plus, he's a master of growth hacking and paid advertising. What's more, this Jack's talents go beyond marketing itself and include some technical skills such as front-end coding — HTML, CSS, and JS.
Full-stack marketers often have a strong entrepreneurial or solopreneurial nature. That's why we often see them work as single players and freelancers.
As I highlighted in my last piece, such a solopreneur is a self-reliant, business person working alone. That's why he (or she!) has to leverage marketing automation tools and plugins that make a marketer's life easier.
To be successful in online marketing these days, you have to keep up with the ever-faster pace of digital marketing and navigate its shifting landscape.
This is why you have to actively expand your knowledge and follow business news and trends so that you keep up with modern marketing automation tools.
For the sake of writing this article, I've done a bit of research - on Product Hunt among others - to see what tools and plugins are currently trending and can be a refreshing change from well-worn tools and will hopefully prove to be a great aid to your versatile online marketing toolbox.
Ok, so let's look into my findings. Take a look at these fresh and simple, yet super useful tools.
1. GrowthTools.io
The first interesting catch, which happens to be a frequently upvoted entry on Product Hunt's list is a GrowthTools.io. Created by Henrik Harju, this app is a where marketers can recommend growth hacking tools and sort them by popularity etc.
Now you can enjoy a killer list - an extensive directory of tools and products for marketers - divided into major marketing categories. Anyone will find something right for them here. See it with your eyes!
2. Thirsty Affiliates
This software is strictly for affiliates. (Btw: Learn how to start affiliate marketing business from scratch)
Thirsty Affiliates is a suite for affiliate link management. It works for affiliate marketers who leverage Wordpress in their marketing efforts. This is a WordPress plugin that will speed up your blog content monetization with powerful efficiency.

When people are discussing products in our forum I wanted them to turn into links. I've seen a huge boost in the number of clicks since deploying the plugin

Matthew Woodward
Ok, so Matthew Woodward vouches for it. This is a strong endorsement, but what is it exactly the plugin does?
First of all, it shortens and masks your ugly affiliate links, so they look pretty. Besides, it categorizes your links, so your dashboard view is clear and easy to digest.
Thirsty Affiliates also offers easy-to-read statistics. It features a handy tool for importing links from other platforms. Plus, it provides you with an auto linker that adds links to keywords automatically and adds geolocalization to boot.
3. Quuu Promote
Quuu Promote is also trending on Product Hunt. Heard about them? This is a new place in the virtual universe where you can promote your content. You may think, "Okay, just another bin to store content," but this time it's something more.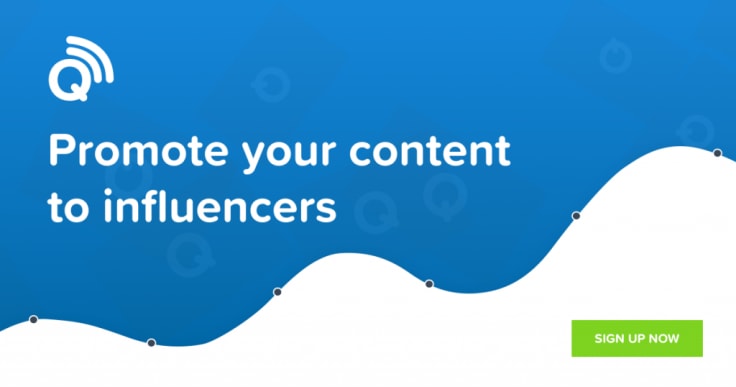 Quuu Promote stands out because they verify their members before granting them access. Because of this, you can assume they only accept influencers and professionals who have an established social presence and interests.
That's a chance to share your content with real people across real accounts who are serious about their interests, and once you target your message right, you can expect satisfying outcomes.
But first, try to join and see if you make the cut ;-)
4. Email Timing Optimizer by Growbots
Recently Growbots launched their Email Timing Optimizer Tool that solves one of the most important dilemmas in any marketer's day-to-day struggles: What is the best time to send emails?
I bet the majority of markets send emails and try to optimize the timing through time-consuming and sometimes costly experimentation. Well, not anymore. This optimization tool is imperative for your marketing efforts.
Sure, I can hear you say that there have been plenty of similar tools before and each of them was too generic to tell you anything concrete.
Growbots is different. This brand looks particularly promising at this point. If you've been following their journey, you probably know that they've been leveraging machine learning since their early days.
To create an email timing optimizer, Growbots analyzed over 10 million outbound sales emails sent by their customers and deployed intelligent data gathering systems.
Now, they let you send out your powerful marketing emails at the right time. This way your emails are more likely to actually to get read, thus maximizing your open rates and — what's even more significant — your click rates.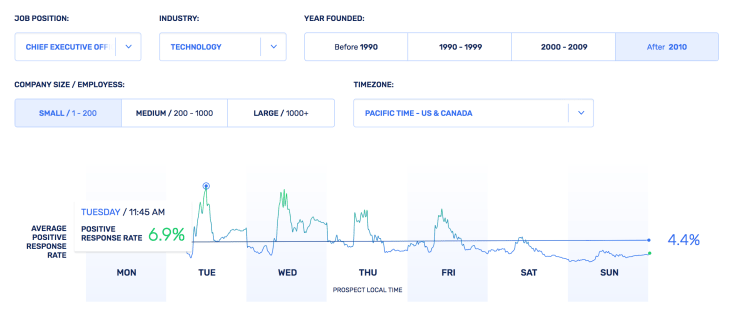 Go ahead and play around with it. It's time to give your email campaign a leg up with the right timing :)
5. Coschedule Headline Analyzer
If you are a content-driven specialist, you'll likely appreciate tools that streamline the content creation process and ensure the content you curate is powerful.
Create better, catchy, more emotional, and more relevant headlines for your audience with the use of Coschedule Headline Analyzer.
As a content writer, I'm using Coschedule Headline Analyzer frequently. It lets me test several different headline variations, and see data-backed analyses and I can rate the efficiency of my headlines and understand which one has the strongest impact on emotions, plus, I get to see what factor is the most essential.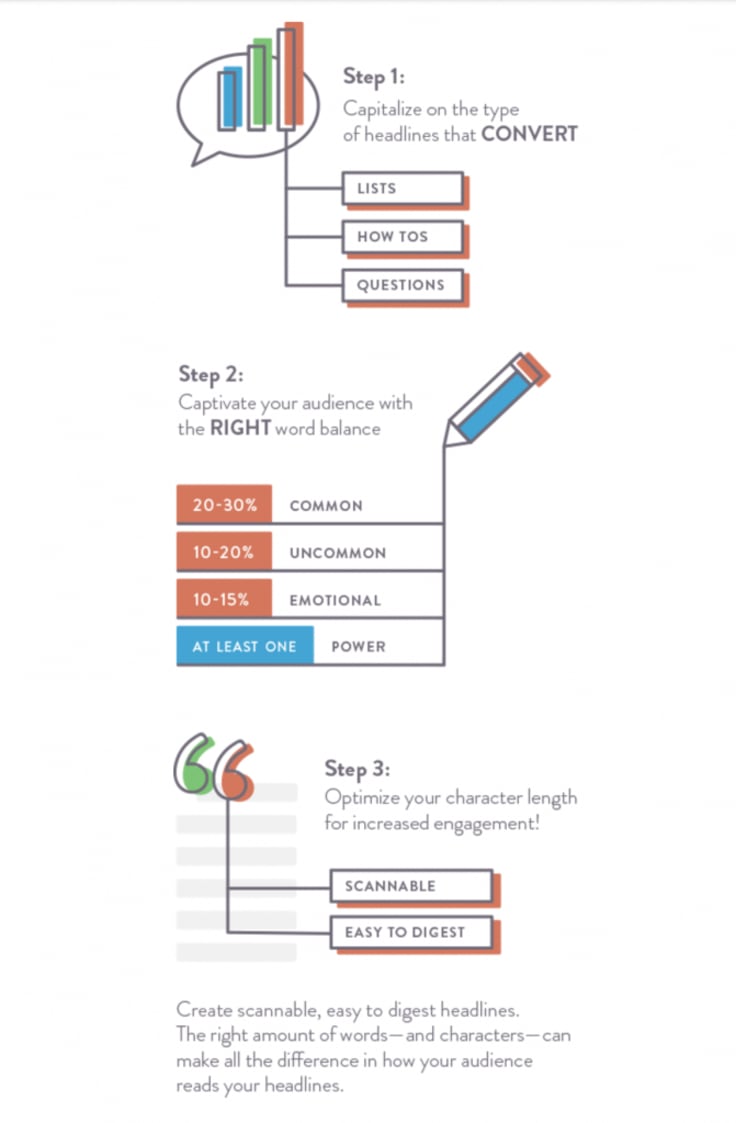 With the use of the Coschedule Headline Analyzer, you can easily tweak blog post titles; email subject lines and our social messages so they evoke the right emotions and simply convert better.
6. Hemingboard
Another great tool that makes content-driven professionals' reality easier is Hemingboard. I'm using this app on a daily basis and I can state this with full conviction — it truly is a creativity booster.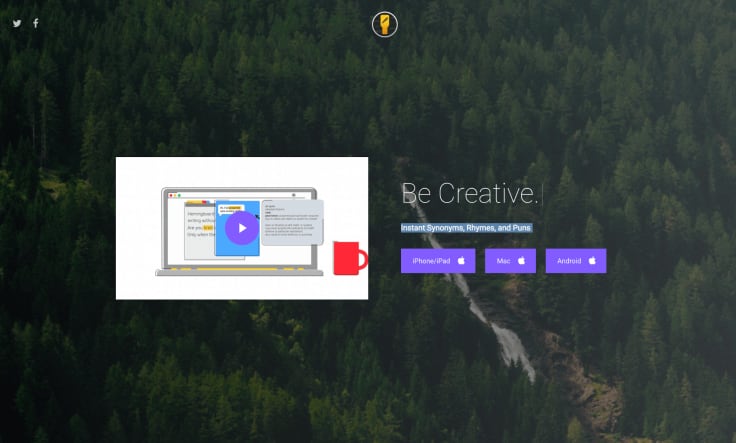 Hemingboard helps you keep your vocabulary fresh and varied throughout your writing process. With the use of Hemingboard, you can find instant synonyms, rhymes, and puns; so even if you forget a single word, Hemingboard can easily help you recall it or even bring in a more intelligent alternative.
7. Canva
Do you know Canva?
It's a cool piece of software to generate free visuals and infographics for your website, emails, social media, ads and practically any channel you can think of. Canva is free to use, but there are, of course, some extra paid visuals.
Visual sizes are optimized for their purpose, so choosing a Facebook format, you are getting an image of the 940px x 788px that is the right size for a Facebook post.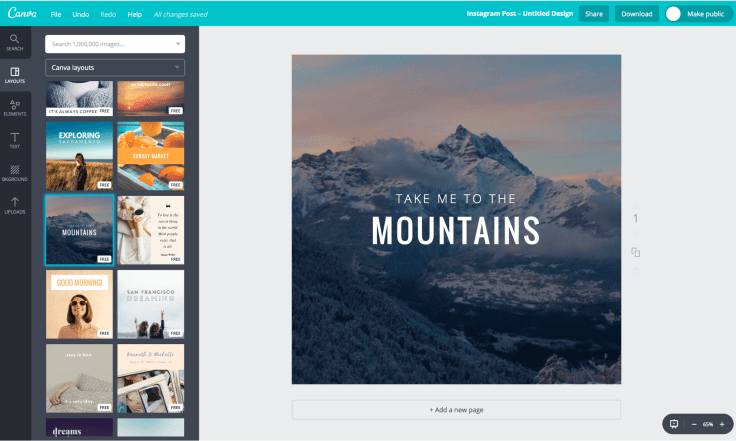 The bright side of using Canva is that it minimizes the need for working with the designer or employing Photoshop or InDesign and this is especially useful when you operate as a solopreneur.
Obviously, it may demand slightly more work from a single person, when you don't delegate the creation of visuals to designers. Everything is on you, but the tool itself is just great.
8. Meet Edgar
Meet Edgar can be a great solution for those who strive to build up a follower base on social media and aim to post content regularly. Meet Edgar is different than Buffer, HootSuite or any other popular social media scheduler. It's fully automated and reshares the hand-picked content as long as you want. All you need to do is just set your queue once. Then, you can pick up on engaging updates and rehash what works.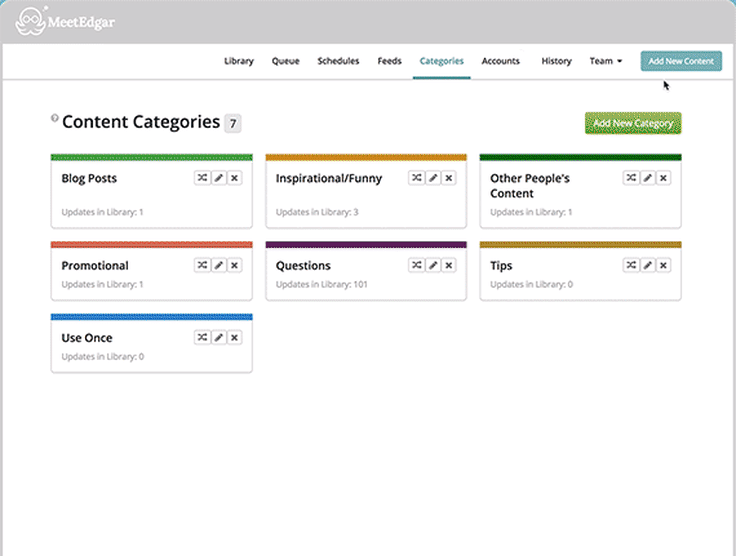 Edgar is mixing up your content and posting it in a way that maximizes the opportunity to extend your reach to as many people as possible.
This alleviates the pain of setting up your schedule manually which takes time. We can say it saves up to 8 hours weekly. Employ it and you'll never get stuck refilling an empty queue again! Sounds like a good deal, doesn't it?
Try it yourself!
9. Sniply
Ok, so once you have Edgar that schedules your social media communication there is Snip.ly that will beautifully complement it.
Snip.ly helps you distribute content with a "snip" attached. A snip is your custom call-to-action that leads to any page on the web, allowing you to engage your followers through every link you share and lead users back to your site. This helps you drive back at least some traffic share that goes to external resources.
Moreover, Sniply monitors how your audience is engaging with the links you share, so you keep track of link clicks and conversion rates.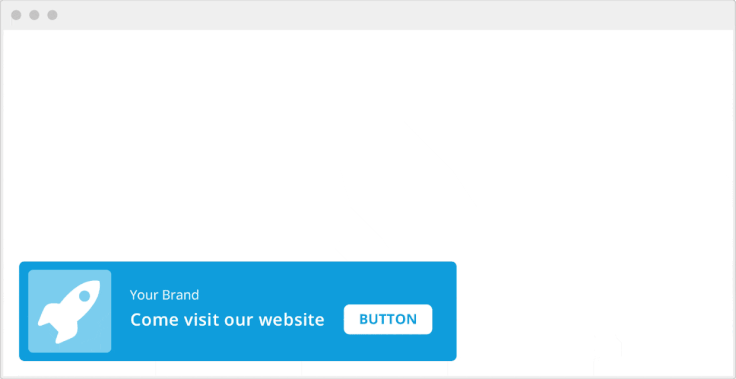 Also, you can use snip.ly to promote your affiliate links and refer leads to your seller's site with your ID included. Of course, with so many different affiliate links out there, it still makes sense to stay safe and test the links to ensure that your specific setup is tracking properly - but it is totally doable.
A rule of thumb in social media is that you shouldn't talk solely about yourself across your channels because this may come across as too promotional or even spammy.
This is why it's the right idea to balance promotional content with external updates that are still relevant and compelling to your audience.
This is where Snip.ly comes in. It helps you drive back at least some traffic that goes to external resources back to your resources.
10. Hemingway App
Hemingway App is the next fantastic tool that serves for those who believe in the power of content.
It's easy to use Hemingway Editor to keep track of the readability of your writing. It highlights wordy or complicated sentences and helps you make your writing tight.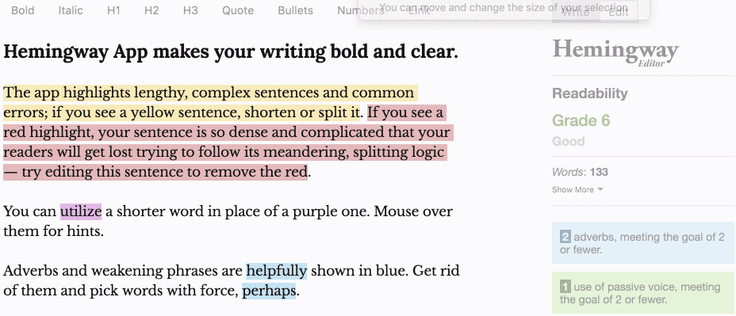 The editor actively informs you if the structures you use are easy to digest for the average reader and if some things can be expressed in simpler terms.
Steve Jobs used to say that simplicity is the ultimate form of sophistication. This is why your primary goal should be to express things clearly.
Simplicity is key. People are more likely to become your customers if they can understand you in the first place.
The optimum readability level is the average reading grade level of the audience you are targeting. In the US, the average is seventh to eighth-grade level – this means that most people are comfortable reading text that is understood by 11 to 13-year-olds.
11. Soapbox by Wistia
Another marketing software that is just great and is currently trending on Product Hunt is Soapbox by Wistia. Watch the short video below and see how cool it is.
Wistia launched its free Chrome extension to record, edit, and share videos. As Rand Fishkin admits, this is a killer product because recording videos is still a royal pain to do right today.
Soapbox simplifies the whole process of making videos. It's super fast. You don't need anything else to make your recording sound and look professional.
Though you won't see your face as you record, your friendly smile is still captured along with your desktop view. Soapbox combines both streams - that of your face and your desktop - into a single video. After recording, you'll add simple transitions.
Wrapping Up
There is a plethora of apps available out there and our list of examples could go on and on. However, all you need now is to keep track of Product Hunt. Also, bookmark this article because we will expand the list over time and provide you with other smart marketing ideas.
As a marketer, not necessarily the affiliate type, you should have your eyes and ears wide open. Watch the landscape carefully and always test new tools.
All in all, you never actually know which finding is going to turn your life upside down (in a good way!) and simplify your whole marketing process.
How do you like this article? Perhaps you have some life changing ideas that fit here? Let me know via Twitter.
Happy Marketing!
Kasia