Showing top

0

results

0

results found
Showing top

0

results

0

results found
Conscious Commerce's success story: $50,000 in deals and a 379% increase in website sales
6 min read
Apr 27, 2021
Building a successful business is not easy. However, if you're passionate about the highest quality of communication and building authentic business relationships, you have a way better chance of succeeding.
When Brandon L.D. Klayman created Conscious Commerce Corporation, he didn't know that this digital marketing agency would soon help hundreds of customers from all over the world. Since 2004, the company helps its customers to build branding strategies, do marketing campaigns, and optimize their websites for conversions.
According to Klayman, LiveChat contributes to the biggest deals in the company's history and translates into a huge revenue boost on their customers' side. Here's how they benefit from offering LiveChat and being a member of our Partner Program.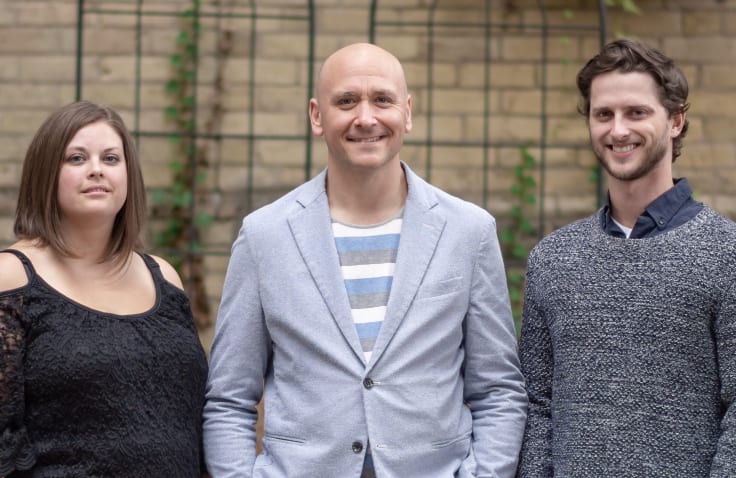 Becoming a Partner
Klayman quickly understood that adding a live chat app to Conscious Commerce's portfolio was a must. Knowing that ecommerce evolves at a fast pace, he wanted to provide their customers with a tool that's effective, reliable, and well-supported. That's especially true since more and more online visitors have started to shift from time-consuming email communication to quick and convenient online chatting.
The question was, which product and which Partner Program should he choose.
"I chose LiveChat because the product is amazing. There are tons of great features, it's stable and well developed, it has a lot of integrations, a lot of winning components, and it gets installed quickly," said Klayman.
He chose our Partner Program for a couple of reasons. One is the financial arrangement that provides a steady, reliable source of additional income. Another reason was a dedicated Account Manager and the 24/7 support. Finally, he liked being able to set up and optimize accounts for customers.
One of the most important features of the program Klayman only discovered after joining. Last year, we implemented a system of notifications that alert a Partner about important actions that happened with their licenses.
For example, when a trial is expiring, or payment is declined, a Partner is informed immediately. According to Klayman, this is a winning feature that most partner programs are lacking.
"Partnership relations are great, the product is solid, and the compensation is great. So there are many checkmarks as to why we chose LiveChat," Klayman summed up.
New beginnings with LiveChat
Before they began offering it to their customers, Conscious Commerce Corporation wanted to battle-test LiveChat and learn everything about it at the same time. What they quickly realized was that it wasn't only a messaging tool, but also a platform that gives insights into what's happening on a website. They could see how many customers are coming into their page, who they were, and which pages they were browsing.
As Klayman explained, they used it as a feature to build relationships. "If I don't hear from a customer for a few months but I see that they logged into my website 25 times, I'm calling them just to say hi."
Become our partner
Build your business on excellent customer service products
More exposure
Open APIs
Promotional materials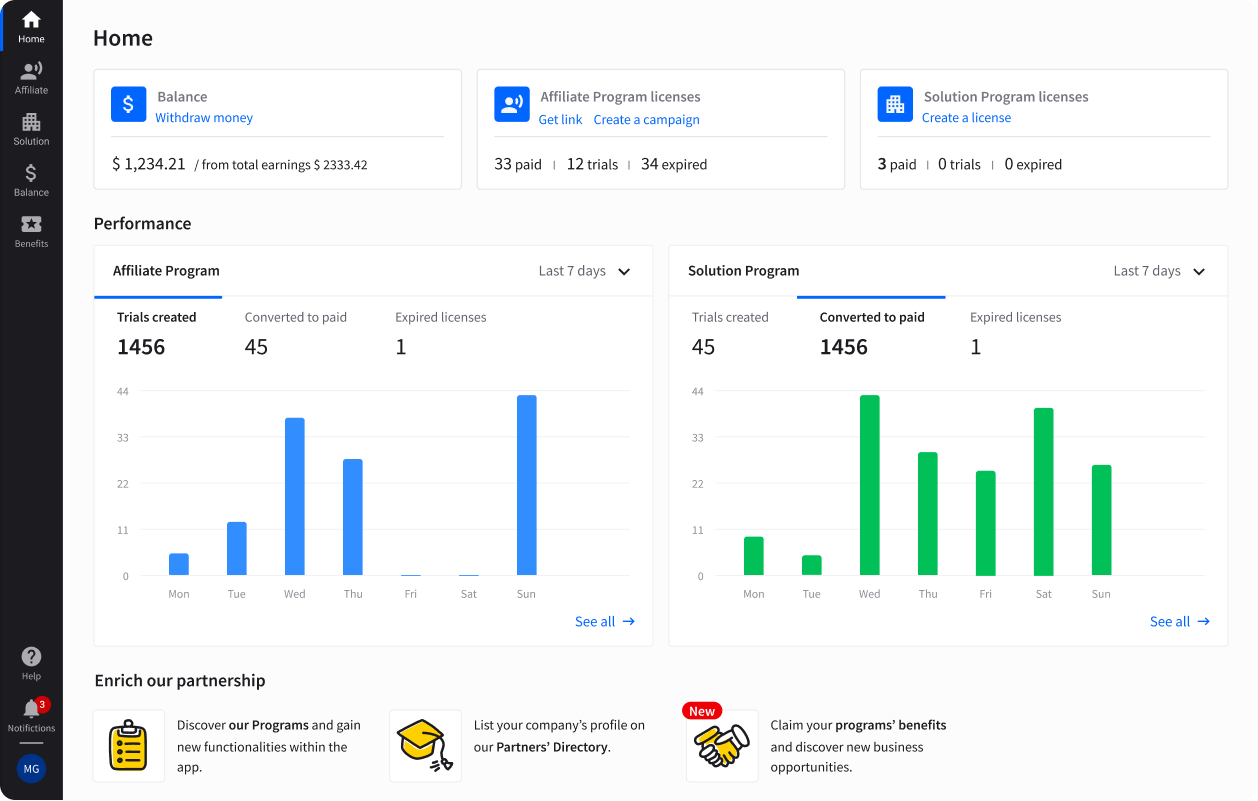 Their biggest deal came straight from a chat and brought the company $50,000. "This was the final proof that LiveChat works," said Klayman. "If you don't have LiveChat, you're losing money and you're losing the opportunity to stay connected with your audience and to serve your customers in the most effective way possible."
Another example of effectiveness comes from implementation for the Dirty Laundry Vineyard. Thanks to Conscious Commerce, the company increased its revenue by 379%. "What do you think helped them with that? Obviously, LiveChat," said Klayman.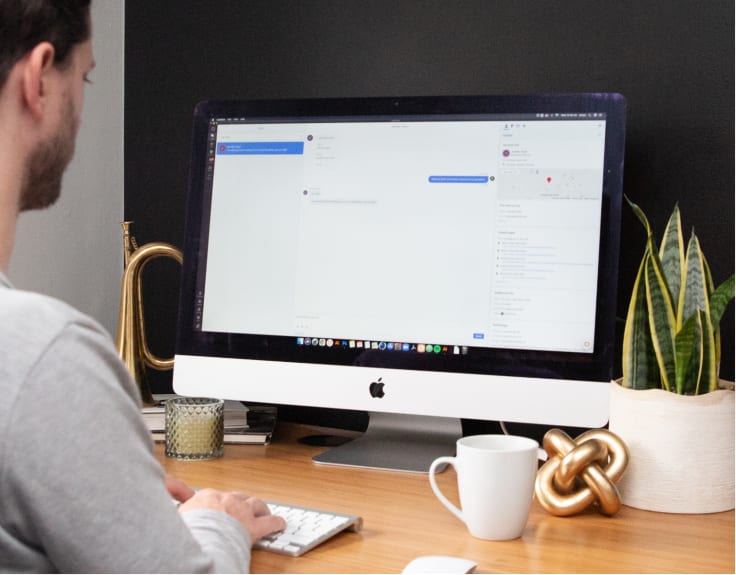 LiveChat implementation tips
Once Conscious Commerce tested LiveChat, they started to offer it to their customers. Using the trial and error method, they quickly realized what worked best for them.
One of the most important things was bypassing the trial on their customers' side. Their account managers would go straight into a paid account, set it up in two to four business days, and pass it to a customer. The reason behind that was that customers who had trial accounts were often not motivated enough to start using it. With paid accounts, they start accepting chats immediately, and because of that, they're able to quickly recover from the investment in Conscious Commerce.
Another implementation tip is to set up custom canned responses for a customer as soon as possible. This feature allows them to save pre-written responses and implement them into a chat by using keyword shortcuts. It's a huge time saver for customers, allowing them to focus on more important cases.
Another crucial feature that Klayman recommends setting up are the URL Rules. They allow an incoming chat to be designated to a specific agent based on what page of the website the customer is on. By doing that, website visitors can get in touch with the correct person right away, speeding up the process and boosting overall satisfaction.
The most successful implementation
Asked about the most successful implementation, Klayman mentioned GN Corporations Inc. without hesitation.
GN Corporations Inc. is an industry-leading manufacturer that works with enterprise-level industrial clients in the automotive, oil and gas, defense, electronics, and aerospace industries.
After strategy consultations with CCC, the company saw something more in its website than just a channel to deliver a great customer experience. They saw it as a way of getting new customers, and that goal was incredibly important.
Why?
Because GN Corporations Inc. operates in an industry where 7-figure contracts are the norm.
"We also embedded live scheduling and email marketing into our client's digital experience after the initial website redesign," said Brandon. "However, we quickly determined LiveChat was the clear winner in engagement from a prospecting and lead generation perspective."
Now, LiveChat provides GN Corporations Inc. with over 40 potential customers per month.
"At GN, we only partner with companies who align with our values and share the same passion for continuous improvement and growth. With that being said, we found CCC to be the perfect fit for us at GN, as they were willing to put in the time and effort to understand who we are, which translated into an outstanding final product," said Peter Plesa from Marketing & Sales at GN Corp.
Plans for the future
Asked about the industry, Klayman explained that customers aren't fully aware of the problems they solve. For example, they solve problems that were caused by other agencies.
"Most of the problems fall under the umbrella of the classic agency where they got WordPress, PHP, MySQL, and they're using outdated hosting and all the crappy website templates that are out there. We don't do that," said Klayman. "The dinosaurs are not going to survive because no one is going to spend $50k-$60k on some WordPress site only to get hacked a week after launch."
Conscious Commerce Corporation has web design professionals and content producers. Most of their projects are three or four weeks long, have a $3,000-$5,000 price range, and customers get their projects done almost right away.
So, when asked about the company's plans, Klayman is confident about the future. "We're now stepping into the ring with giants," he said. "It's time for Conscious Commerce to be known as a force to be reckoned with across North America."
Want to learn more about Conscious Commerce? Go to our Partners' directory, enter the company's profile, and check out testimonials!