Showing top

0

results

0

results found
Showing top

0

results

0

results found
Top 5 Affiliate Networks You Should Consider in 2018
7 min read
Oct 2, 2018
When you think of beginning your affiliate marketing adventure, you'd love to find some shortcuts to the success or at least a helping hand that will simplify the whole process and show you the right way.
Further reading → How to Start an Affiliate Marketing Business From Scratch
You'd appreciate some support in your challenge, the technological environment and the proper expertize about what works and what doesn't.
That's exactly the way how affiliate marketing networks operate.
They provide you with:
the affiliate marketing platform.
know-how to educate you.
affiliate marketing news, so you are updated about the industry.
database of vendors and affiliate products they offer, so you don't have to look for it yourself to find a proper fit.
Of course, it's not a non-profit business. So you, as an affiliate marketer, usually have to share your revenue with a network and then it depends on the terms of a given service and a payment model they offer.
1. ShareASale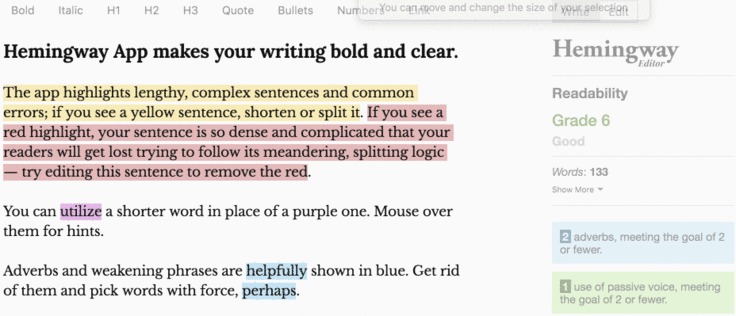 ShareASale is one of the most prominent and well-known affiliate networks of all.
It has been in the affiliate marketing market for over 18 years!
This affiliate network works with ~ 3,900+ merchant companies across various product categories (including LiveChat as an affiliate product).
For you, this means huge flexibility in terms of choosing affiliate products for your site.
ShareASale's technology and customer support receive great reviews for its speed, efficiency, and these virtues make it a leading affiliate network comparing to the competition.
This affiliate network will provide you with the advanced Affiliate Marketing platform, so you can comprehensively manage your affiliate campaigns from there.
Finally, ShareASale's reputation as a fair and genuine approach to affiliate business is well known within the industry.
It's a great place for you to have a smooth start and branch out.
Pros
Real-time key performance reports that will help you evaluate your campaigns in terms of leads, sales, clicks, and affiliate commissions
Extras such as plug-ins and browser extension tools that will let you create product links and turn them into trackable affiliate links in no time
Extensive database of trusted merchants with a global presence
Payout available in various currencies
Multiple industry awards
Live chat and phone support
Cons
One remark here. We can say that because ShareASale is a large-scale affiliate marketing network you probably can expect less individualized attention.
2. ClickBank
Second large-scale affiliate marketing network becomes ClickBank.
This is what their about page proudly claims:
As a top 100 online retailer with 200 million customers, sells digital products worldwide created by entrepreneurs. From advice for getting in shape to healthy cooking recipes and dating advice, ClickBank delivers digital lifestyle products to customers in 190 countries.
Sounds good right?
ClickBank is a famous brand in the affiliate marketing universe. After all, the network operates over 20 years on the market and meanwhile it has developed a sound reputation, especially for its relatively high commissions that are apparently up to 75 percent. Also, the company provides its affiliate partners with one-time payments.
Through all these years, they successfully acquired around 200 million customers in total! And that is an impressive amount.
Clickbank offers you an advanced analytics for your affiliate marketing campaigns and flexibility to develop your affiliate strategy with the huge partnerships offer and recurring commissions.
In addition, Clickbank won't leave you alone with its resources. It facilitates customers with:
University where affiliate marketing beginners can learn affiliate marketing strategies and techniques that will help them succeed in this business,
and Customer Support that's always ready to help and resolve any issues that come your way.
3. CJ Affiliate by Conversant
Third affiliate marketing behemoth is CJ Affiliate by Conversant. Formerly known as a Commission Junction, this company has been on the market for over 20 years and operates as one of the top 3 prominent platforms that connect vendors with affiliate marketers.
With over 20 years of experience, we are the most trusted and established name in affiliate marketing.
CJ is known for having more big-name companies, like Home Depot, Apple, TurboTax, and Boden, than other top affiliate programs.
They can provide you with the extensive network of prominent names and this can be can be a good thing because you are free to choose advertisers, the right niche, and specific products.
Of course, in this case, an affiliate marketer has to meet specific requirements because merchants have to approve your submission for becoming their affiliate. So, for the beginning, it's necessary to have a professional, nice-looking and well-optimized website.
CJ Affiliate by Conversant provides free sign up, so you test it out without the obligations just to see if it's a match.
Features
Frequently listed new vendors to encourage new partnerships and help you keep heads up on the new coming affiliate marketing programs.
Real-time reports on your performance and transactions.
Huge database of affiliate marketing programs, so you have the flexibility to choose what you fancy.
Affiliate partners can contact advertisers directly - no middlemen.
Automated notifications that tell you that your add isn't working anymore.
Pros
Free and easy sign-up
Flexible affiliate linking
Many banner ad sizes
Responsive ads available
Advanced reporting features
Cons
Must have a minimum of $50 on your account to get your monthly paycheck
No PayPal payment option
Limited customer support
Commission rates might get lower than other programs
4. Rakuten Marketing
Rakuten can be included in the circle of the oldest and the most successful affiliate networks out there.
Formerly known as LinkShare, the Rakuten Group has been around for over 22 years and their services have more than 1.2 billion members.
So what's so special about this company? A Rakuten's user gets:
An easy to use and intuitive dashboard to navigate your affiliate program
Deep linking features that let you get your leads directly to a particular product
A rotating ad banner that's simpler than their competitors
Real-time reporting on your performance and transactions
Great customer service with education courses and tutorial videos to help you get a smooth start
Cons
Fewer merchants comparing to the other affiliate networks
Payment terms not as reliable as with other top affiliate networks
Reporting features not as good as other affiliate networks
Limited access to customer service
5. TradeDoubler
TradeDoubler is an affiliate marketing network with 19 years of experience on the market.
This affiliate platform offers both global payments and tracking solutions for affiliate marketers.
Their focus has always been to provide results for vendors and affiliates through technology and this is how they prepared their platform.
Over time they've amassed an army of 180,000 active affiliate partners, connecting them to over 2,000 merchants in Europe and the UK. Many of these merchants are household names.
Pros
You'll find here big name companies like Philips, HP, The Body Shop and more.
International payments are available.
Advanced tracking capabilities → This includes the ability to track affiliate sales even when cookies are disabled.
Ability to add multiple websites per account.
Intuitive performance reports with many useful metrics like the current status of affiliate commissions and affiliate campaign results.
Regular monthly paycheck when you have earned over 30 GBP (40 USD).
Cons
Limited access - affiliates must have significant amounts of UK traffic in order to apply to the network.
BASC payments are only.
Confusing terms and conditions.
For instance, Tradedoubler says that affiliates can promote their campaigns via social media.
But, the Tradedoubler's publisher agreement states that affiliates can't place links on any site beyond their ownership.
Over to you
So now you know the top 5 best affiliate marketing networks for 2018. It's time to signup here and there to test out these solutions!
How do you like this article? Do you have anything to add? Feel free to share your thoughts in the comments below!