Showing top

0

results

0

results found
Showing top

0

results

0

results found
The 7 Major Affiliate Marketing Tips to Build a Profitable Business
6 min read
Jan 20, 2021
Affiliate marketing is a clever way to earn money online and it works great for online marketing experts who have done a ton of marketing experiments, perfectly understand the secrets of conversion, and know how to drive it.
However, if you aren't an online marketing expert yet, you can still use affiliate marketing and learn over time. In this case you'll need some help. For this reason, I've prepared a short guide that offers essential affiliate marketing tips.
Let's start.
1. Define your Audience
Before you even start thinking about your affiliate marketing strategy, consider who you are going to direct your message to.
This is an essential step because if you're promoting, for example, B2B solutions, you are going to target completely different marketing channels than if you're selling B2C products.
We're talking about creating buyer personas.
And fortunately, as an affiliate marketer, you don't need to build these personas from scratch.
Anytime you join an affiliate partner program - offered by a vendor of your interest - you should reach out to their team or a dedicated affiliate manager and ask for support. They will surely provide you with the relevant resources, such as guides and how to ebooks.
One of these resources should be a detailed description of the buyer personas related to the products on their offer.
Then, all you have to do is dig into the documentation, learn all the important information, and based on this develop an affiliate marketing strategy for each product you are going to promote.
Inspire your audience
Spread the word about our products and increase your revenue.
Easy money withdrawal
Open APIs
Promotional materials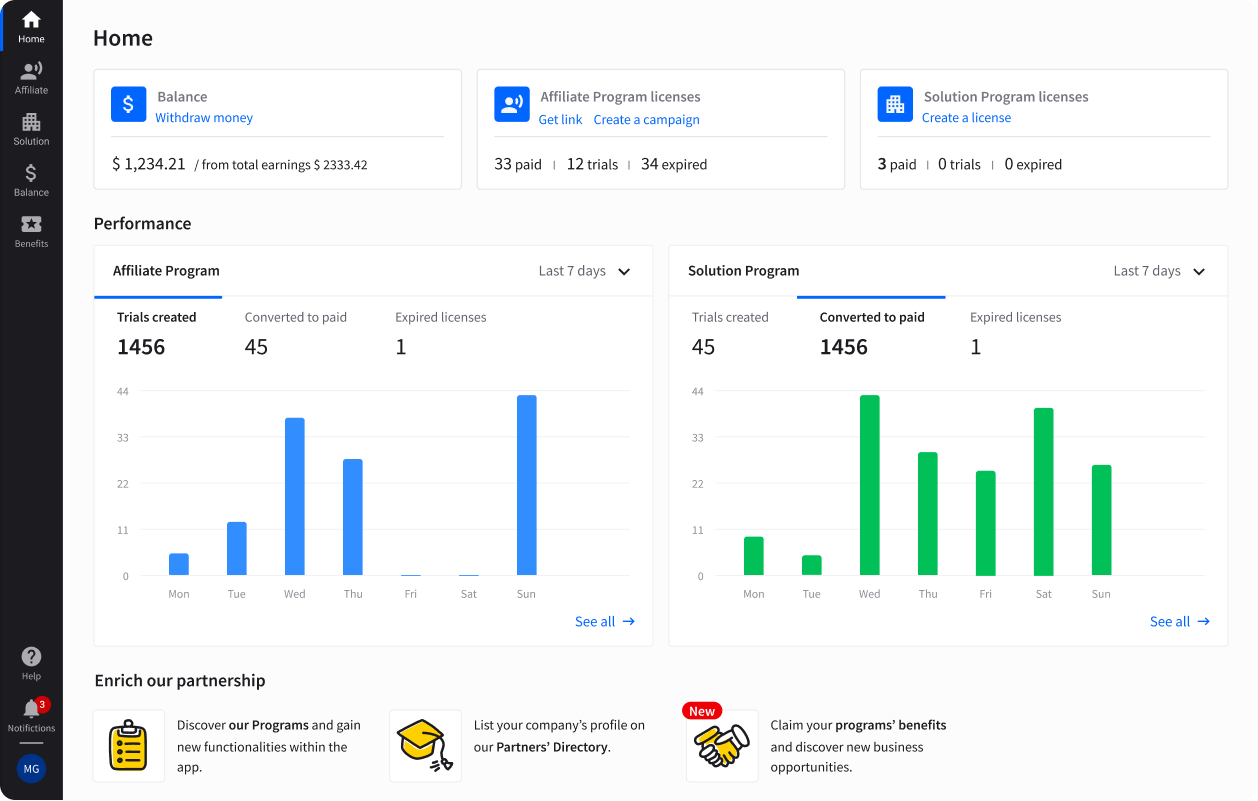 2. Be Ethical
When it comes to putting your affiliate marketing strategy into action, there's one rule that can make or break your affiliate success. Learn this simple affiliate marketing tip by heart:
Potential buyers who view your marketing communication and read your articles are clever, they will x-ray your money-driven intentions and immediately spot the affiliate links in your content.
No matter how hard you try to hide them.
Lies have no legs and cheaters often get caught red-handed. Therefore, there's no point in pretending you work pro-bono.
My affiliate marketing advice for this is - don't try to hide the affiliate context of your actions. Don't mask your money making intentions, as this will look shady.
I bet that you don't want to ruin your credibility.
Just do what you have to do and act transparently.
Include an affiliate marketing disclosure on each content page you create and always follow FCT requirements.
Just play fair, perform the best marketing you can, and the rest will follow.
3. Provide Help and Education
If you're wonder what style your marketing should have, think of user intent. Why would somebody want to read about a given topic. Or what are the incentives that make people click a CTA or banner.
Taking this perspective, you identify with your prospects and you can speak directly to them. Very often the right marketing comes down to education and being helpful.
This is what searchers look for while browsing Google search results. When you provide help and education, you're on the right path to succeed, but you still need to provide it carefully and diligently. Whenever you write an article, make sure you take a comprehensive approach to the given topic and you never leave frequently asked questions without answers.
Trust me, quality drives conversion and this will never change.
4. Make the Right Business Decisions
Whether you're just starting out or already have significant experience in affiliate marketing, you should create a general vision of your business profile and be directed by this vision in the business choices you make.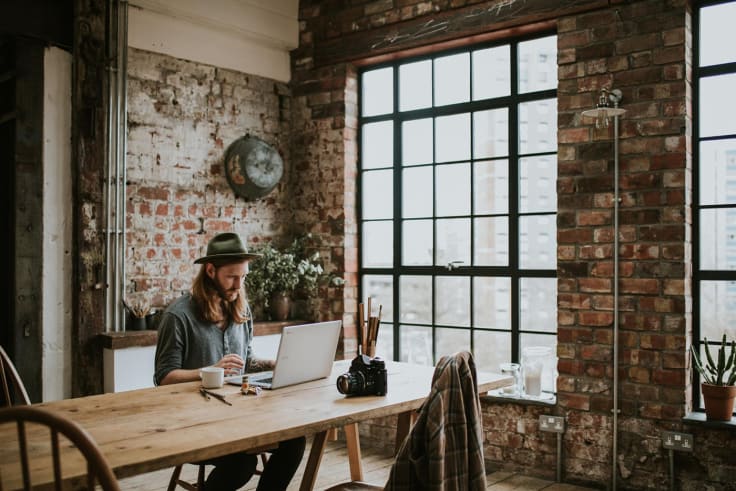 Therefore, select a niche or several niches to operate in that are appropriate for your skill set and the strategies you employ. This will help you, first of all, specialize in the given industries and become a better marketer in the areas you have experience in.
Second of all, this will make you a more trustworthy marketer in the eyes of the next vendors you partner with. Expertise comes with specialization, so the narrower you get here, the better an expert you'll become.
Of course you shouldn't set yourself any limits, just stick to the business that brings you joy and money. And over time add products to your portfolio that fit into your specialization.You'll be able to optimize your performance and achieve higher conversions.
5. Use Software Tools
Since you operate online, your work equipment needs software. Analytical tools for you are like the air - you need them to breathe. Without the right tools you will be inefficient, like a construction worker without a drill.
Therefore, you need to create a website, use Google Analytics, SemRush, PPC, Optimizely, Unbounce, Buzzsumo and depending on the marketing model you choose, additional relevant software.
Online tools will automate your workflow, help you measure your results, and simply stay on top of your performance to see how everything is going.
Oftentimes vendors take a step forward in making their affiliate partners' jobs easier and provide useful affiliate tools such as an affiliate dashboard.
For instance, the team at LiveChat Partner Program has released new user friendly dashboard
The new app looks like this: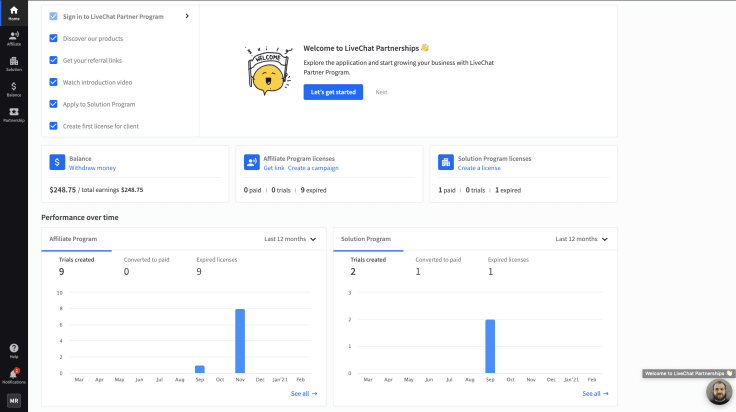 Here you'll find a complete affiliate Performance report so that you can very easily keep track of your affiliate campaigns and verify the quality of incoming traffic right in the panel.
As a result, you should be able to monitor indicators like your qualified leads and spot AHA moments with ease, and overall find anything you're looking for effortlessly.
6. Create Great Content
I bet you've seen this before. As a matter of fact, content still comes first. It's the most important part of your affiliate marketing job. Why? Because content appears everywhere.
Whether you're a content driven affiliate marketer who writes a blog, submits articles to third-party sites, creates PPC campaigns or uploads videos to YouTube, it's always about the content.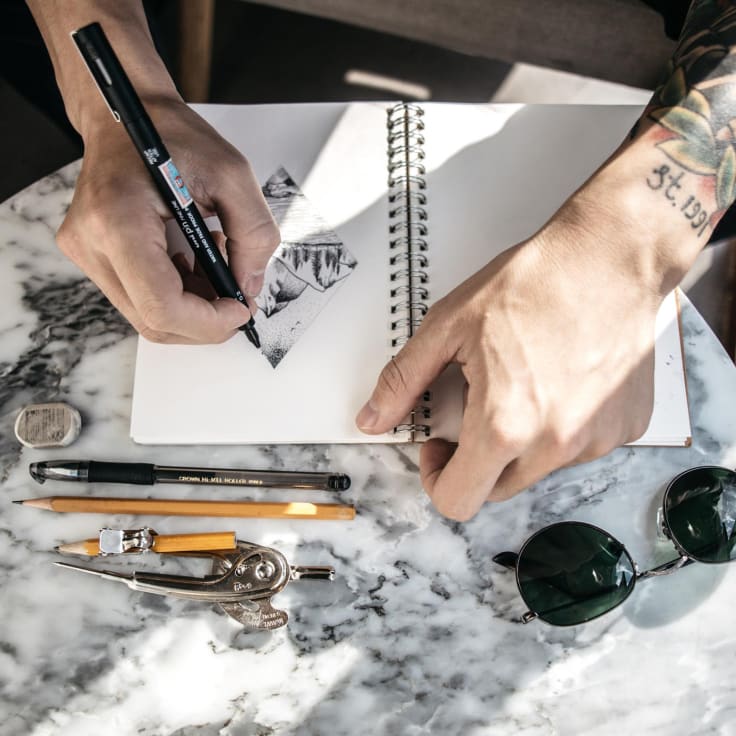 Therefore, your content needs to be high quality and data-driven. Make sure you make your content evergreen for the results that endure over time.
7. Attend events
Above all, when you're committed to affiliate marketing and trying to make it work, you should frequently meet up with other marketers within your community to exchange experiences, best practices, affiliate marketing tips and simply get inspired for improvement.
Research marketing events in your area, add them to your calendar and make sure to attend. For instance, attend Affiliate Summit. Make it your routine and you'll quickly realize how important to your affiliate marketing performance they'll become.
Promote top
recommended products
Gain competitive advantage.
Easy money withdrawal
Open APIs
Promotional materials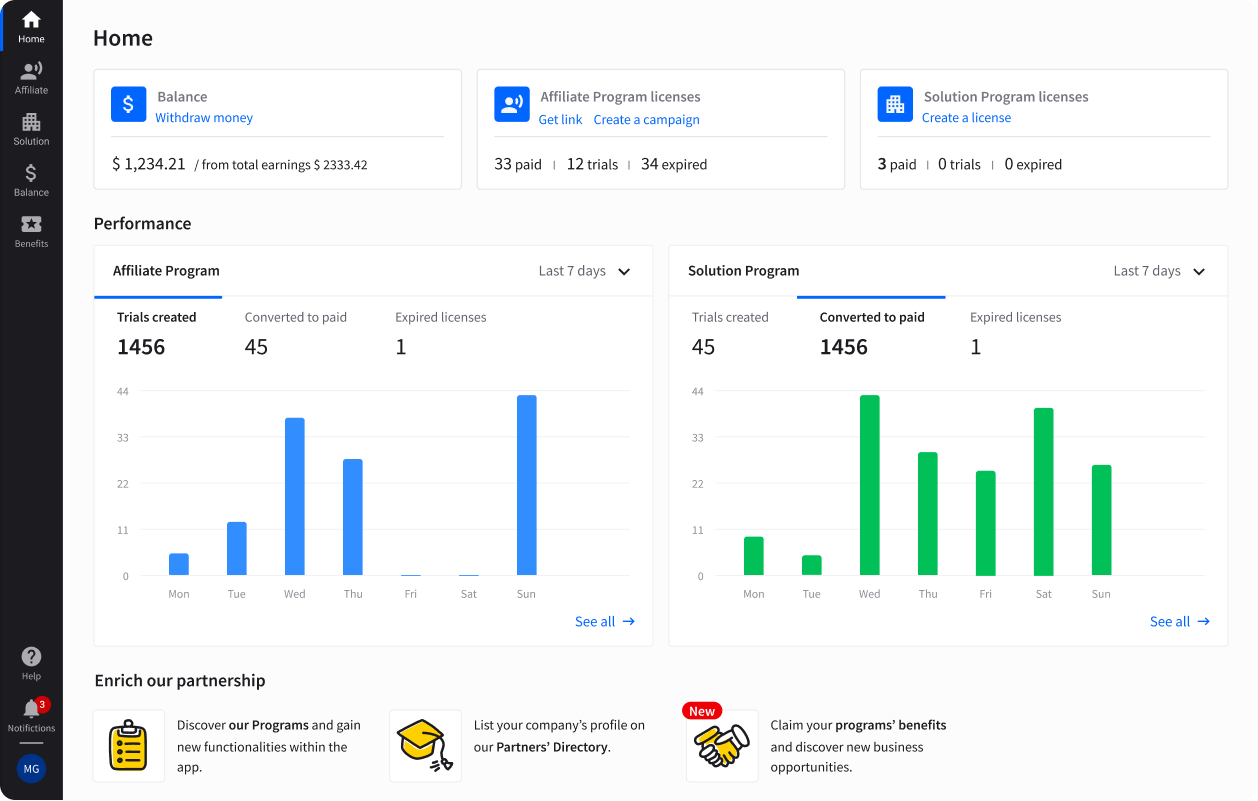 Conclusion
How do you like my major affiliate marketing tips? These 6 general rules will guide you through your affiliate journey and show you how to succeed in affiliate marketing, so treat them as your commandments.
If you are a newbie, did you find the affiliate marketing tips in this article helpful? If so, which ones did you like the most?