Showing top

0

results

0

results found
Showing top

0

results

0

results found
How to Scale a Business: Make The Smart Use of Sales Channels
7 min read
Nov 30, 2017
Did you know that HubSpot's reseller program has generated 40% of their customers? This is just one example of smart sales channels usage.
It's all a case of leveraging inbound marketing to attract motivated and high-value resellers. A lot of channel managers are curious how to recreate Hubspot's success and match its growth potential.
You too, I bet. But let's start from the beginning.
Let's say; you run an online business. After a first rough period and classic cashflow headaches, you realize at some point that your company's performing pretty good.
Everything seems A-OK, and you can finally take the next steps in the desired direction. All the metrics are growing and becoming more stable and predictable.
Got traction? Time to take a leap forward.
First off, your company should definitely start looking for new ways to scale its revenue beyond direct sales.
In fact, growing your teams and working on their efficiency is one thing. However, time and energy are limited resources. You cannot make the day longer or overload your already hard-working people.
Another solution is to get third-party teams to work on your results - and that's exactly what we have in mind when we talk about sales channels.
Channel selling is when a company sells their services or products through third-parties.
Online sales channels involve affiliate partners, resellers, distributors, value-added providers, independent retailers, and more, to work for mutual business goals. That's pretty much anyone who doesn't work at your organization but is capable of bringing in added value.
But how do you know your company is ready for channel selling? And why should you care?
This is exactly what we'll discuss in today's article.
When it's time for you to start
Okay, so what's the right starting point for channel selling? You must assess your product's maturity first.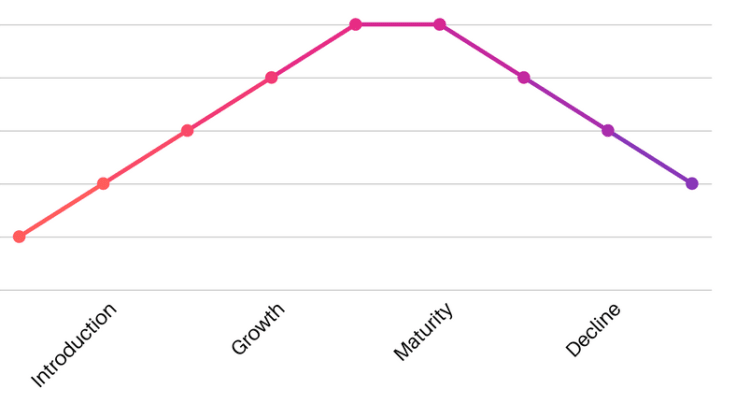 Surely, you employ professional sales reps or customer success representatives who are on the frontline, pushing your key selling points daily.
It's essential to work with them on product maturity evaluation , as these guys have the best understanding of your product's quality, it's strengths and weaknesses and can easily outline all the challenges user's face during the sales cycle.
Your reps can accurately evaluate your product maturity, tell you if it's ready for the next big step and point out any obstacles your future partners may meet along the way.
The best reason to start a channel sales program is when the economics work for your business. Of course, this takes some time to evaluate.
Before you can actually dive into designing your channel sales , you should ask your customer success and sales teams for these documents at a minimum:
a defined value proposition for your product(s)
sales presentations
competitive analysis
The great thing about channel sales is that you don't need to create any new dedicated materials because you already have them. Most of the documents your teams use internally can be easily adjusted and handed over to your channel partners.
Sales Channel - Why You Should Care
1. Scale Effect
In the introduction to this article, I've mentioned the impressive success of the HubSpot reseller program. They nailed it.
HubSpot's example validates the following statement - companies strike partnerships because it's a great way to super-size your business.
Just imagine external teams promoting your solutions on their own, fostering your business goals.
Sounds like every entrepreneur's dream.
Partnering up with the third-party companies can double or even triple your results in the relatively short period. The tough thing here is to target your potential partner's the right way. You need to put a lot of thought into it.
Take website designers. Clients often ask them to recommend products and services. If you are a web designer's partner, they'll be sure to mention you. Now that's a proper goldmine!
Once you build a successful alliance with third-party specialists, they are going to recommend your products to their client base, sending new business opportunities and prospects your way.
Channel sales can actually bring in the same amount of revenue as your internal sales. It's really efficient. Especially that hiring new salespeople is much more difficult than gaining new partners.
And there is more than that.
2. Growing Credibility
By getting other businesses to team up and promote your company, you also capitalize on their online presence and reputation. Thanks to them, you can grow your credibility. That's another solid reason to dive into sales channels.
Your channel partners are automatically becoming your brand advocates and vouch for the quality of your service in the sea of others.
That's one great side effect of partnerships!
Your brand becomes even more credible because of all the endorsements from other experts. And the more well-established your promoters are within the market or vertical, the greater reach it may get, resulting in a snowball effect.
3. Great Way to Explore New Profitable Markets
The next way you can benefit from channel sales is by exploring and testing new markets.
While developing your channel partnerships, you team up with diverse businesses that operate in different markets.
Observing how various categories of partners perform can give you new valuable insights into how a specific niche responds to your products (in a given bundle) and how much potential there is. This definitely helps with testing your buyer personas and determining new markets for your brand.
As you can see, there is a lot of advantages in favor of channel selling. However, we're not going to promote sales channels blindly; channel selling does involve some drawbacks. Read on for an unbiased perspective.
Drawbacks of Sales Channels
1. Channel selling is hard to manage
First of all, even if you hire a solid manager to look after partnerships and keep them organized, you're not fully in charge of control how external teams will go about promoting your product.
This makes channel sales an extremely challenging project to handle as you need to motivate people you have no direct influence over.
Of course, there are a few term and policies in the partnership arrangement, but you don't know your partner's workflow and how much work they really put in.
This is why you can't actually estimate the ROI from the one channel partner upfront.
You need to run some tests and get into a few partnerships to see how it goes before you actually can evaluate any predictable averages.
Remember, each product is a whole other story, especially when you're trying to fit it into a new environment. And your partner's performance will vary from your own - for better or worse.
2. Channel selling involves some serious brand risks
As it was mentioned in the previous paragraph, channel partners need to agree on some terms and guidelines on how to market your solutions before they can actually join your channel partner program.
Technically, the beginning channel partner can be unfamiliar with all the best practices that are obvious to your in-house teams. That's why it's necessary to teach your partners how to promote your solutions right.
Make sure you support them with a complete set of marketing material like brand books, DEMOs, and guides that describe everything in details. At some point, you can even go for preparing certification training and badges that validate your partner's' expertise.
However, in the end, you never know if your partners promote your products accurately. There is a chance that they can get slightly aggressive and promote your products in a spammy way, destroying your brand image.
This is why you should be picky at choosing companies you go into alliance with.
X-ray each application. Check websites, their social presence, and try to assess what their marketing strategy looks like and if these variables meet your requirements. Quality over quantity, as always.
How to get it going
Dream big, but start small.
Don't expect your channel program results to be huge from the beginning. Do your research and identify companies that have relationships with your end-users. It's best to start with one partner that fits your product. To begin with, approach each partner independently, create an excellent package that can be promoted within one bundle, and make sure you sell the partnership right.
Above all remember that the core purpose of channel selling is to help your mutual clients be more successful - so stick to the "customer first" credo.
In the meantime, analyze the performance of every single partner, then create the winning infrastructure for managing more partnerships. And later on, check if you can automate it.
Want to talk this topic further? Leave a comment below.
Happy marketing guys!