Showing top

0

results

0

results found
Showing top

0

results

0

results found
How to Make a Powerful Marketing Portfolio
7 min read
Nov 9, 2020
If you are thinking about starting your own marketing business as a freelance consultant or an ecommerce marketing coach, there's one thing you'll need for sure: a great marketing portfolio.
So, how do you create one? I'll address it in today's blog post detailing digital portfolios best practices and tips.
Marketing portfolio 101
Marketing portfolio is a great way to highlight your best work whenever you need to show what you've already done as a marketer or contact potential customers. It can not only help you land a freelance contract easier, but it will also save you time spent presenting your previous work to others during in-person interviews or calls. What you've worked on will be organized and easily accessible. No need to create additional documents or write long emails about your previous experience.
Why do you need a marketing portfolio
It may be tempting to treat your marketing portfolio as your résumé but don't forget that it's not about presenting all of your work at once. What you should strive for is the curated stream of what you've previously created in different roles and different projects. It's all about your best work.
Marketing portfolio can also help you show off how diverse your skills and experience are. It will be extra important when you're applying for a job where you'd be working across different departments.
What to include in your marketing portfolio
You can use your digital portfolio to highlight any previous advertising experience (be it in email marketing or community building). Some of the examples of your work such as blog posts and emails may be easier to display compared with less tangible work (i.e. working on a marketing strategy or making SEO-related tweaks). Learning how to present different aspects of your work visually is an absolutely crucial skill.
So, what are some of the elements you should include in your marketing portfolio?
Your bio
Contact details
Examples of your work (with links or screenshots)
Call to action
Please remember that no marketing work is the same. You should think of original ways to present your work.
Other elements of your portfolio could include things like your mission statement, more details about your approach to the particular campaign, longer blog post-type pieces related to your work, or testimonials from your previous customers. It could be anything potentially interesting to your future customers, highlighting your perspective on writing copy, emails campaigns, and design (depending on your role).
One more thing to remember here is updating the portfolio with new pieces. I highly recommend setting up monthly or quarterly reminders in your calendar. Otherwise, you will end up with a marketing portfolio that you won't feel like sharing with your customers, and you'll have to update it hurriedly every time you need it.
Lastly, make sure that you have ALL the necessary permissions from your clients to present work you prepared for them in your portfolio. Sneakily using it on your website could be seen as unprofessional.
Marketing portfolio examples
We've analyzed why you need a digital portfolio for your marketing experience and how you should structure it. Now, let me include links to a few examples of marketing portfolios.
You may have heard about Dani Hart who for the past 2 years, has been helping build the GrowthHackers' community (together with Sean Ellis). Recently, she's decided to focus on her own business and set up her marketing portfolio.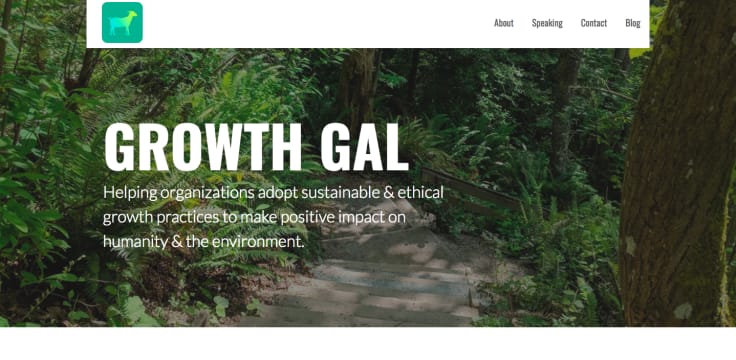 What so compelling about this marketing portfolio?
First of all, its simplicity. You can also see how Dani Hart focuses on explaining her marketing approach first, before actually talking about what she has done. This way, anyone who is interested in working with her, can know what to expect right away.
Stephanie Grieser is a digital marketer and growth expert, who has worked with companies far and wide, including Unbounce, Wistia, and Zapier. She's currently planning to leverage her keynote speaking workshops for women into something that could bring a structural change to how conferences are run in general.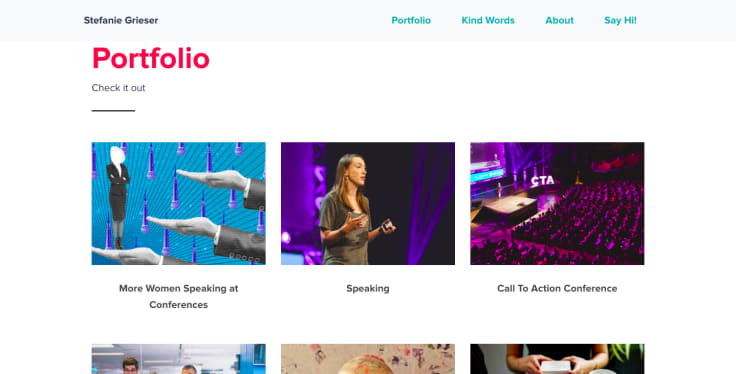 I really like how she hints her next project in the 'Portfolio' section of her website, and how the testimonials from her clients and her work colleagues are right there on the landing page. If you go to the 'About', she also features her personal interests and passion showing she 'does have a life'.
Marijana Kay writes specifically for SaaS and startups, and that's what you'll see on her website right away. She's also focusing on long-form content and has collaborated with Pipedrive, Recart, among others.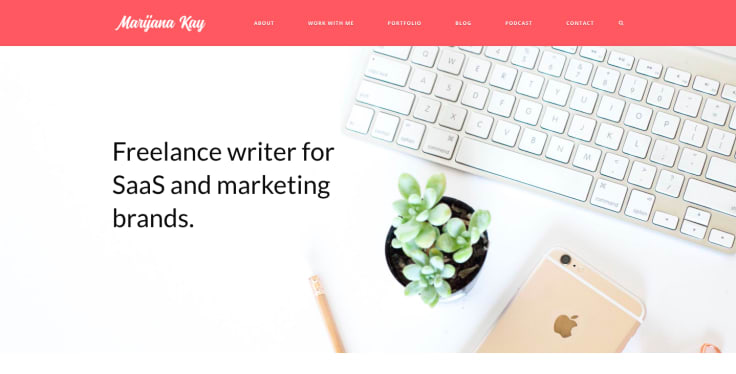 The screenshot above shows the first fold only, but all you need to know about Marijana's work is right there, on the first page. It's complete with longer texts where she writes more about her accomplishments, CTA button, short statements from her clients, and a bio. She also highlights topics she has written on and knows well on the 'Portfolio' section of her page (along with a few examples of her work).
In her professional portfolio, Alli Blum cuts straight to the chase. She's an email onboarding expert with experience from her collaborations with Buffer and Codecademy.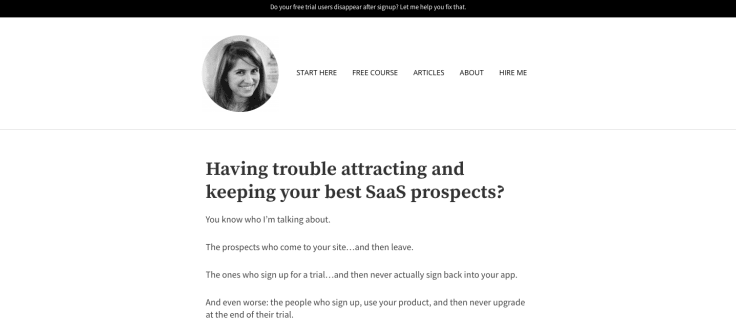 As you may have noticed, her website is very text-heavy with an extra stress put on the recommendations from others. She also includes real-life numbers from her conversion optimization experience.
She also offers a free marketing course on her website and that's something you can consider too. Getting your prospects to sign up for something highly related to what you do can result in turning into paying customers at a later point. This will work only if you free content is truly helpful and valuable (as with Alli's course).
Get more exposure
Use our products to help your customers grow.|Watch your business grow, too.
Increase your customer base
New revenue streams
Markeplace listing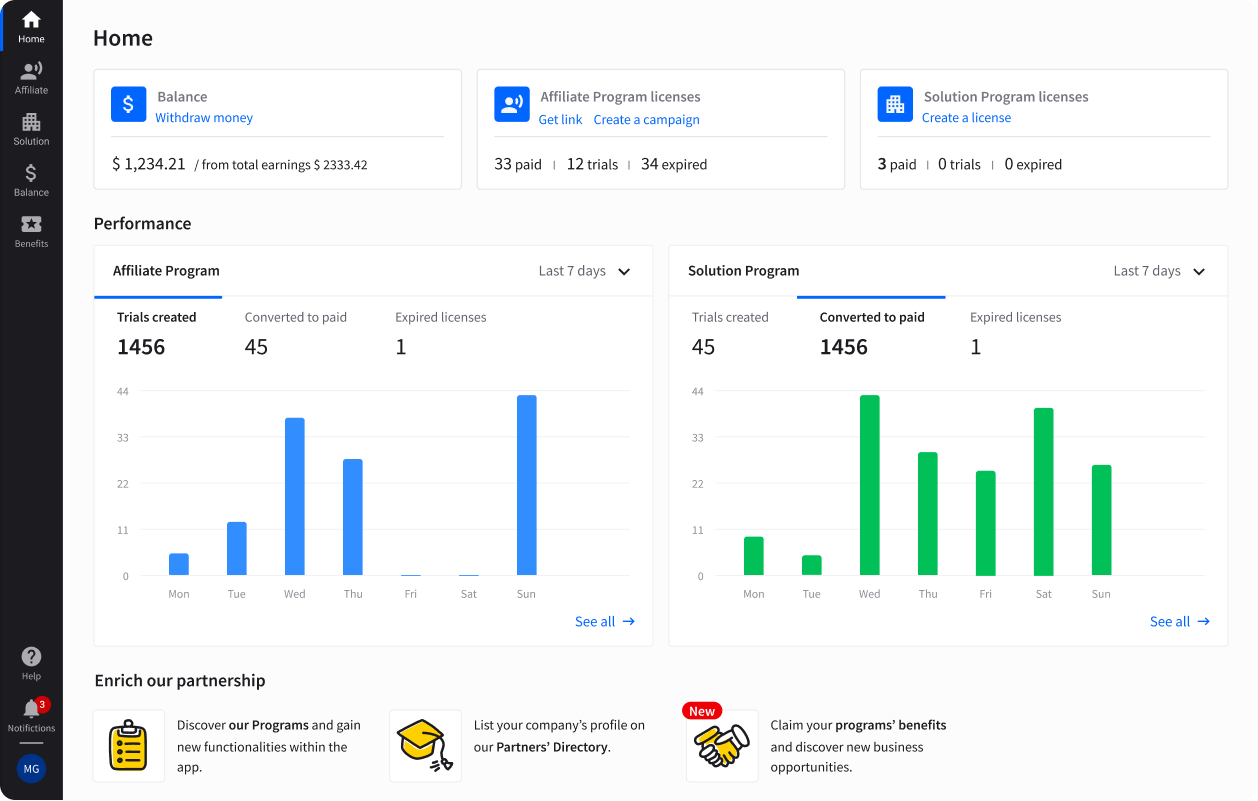 How to make your own marketing portfolio
Once you have chosen your best work to highlight and you've got a plan for your portfolio laid out, it's time to start setting it up. I highly recommend building an online portfolio using a website builder or a blogging platform. Having it all in a pdf format will require work when you want to update it. Plus, the format may feel quite limiting, especially if you'd like to build something more complex design-wise.
I've written more about great website builders in one of my latest blog posts, including Squarespace, Weebly, and Wix. In this post, I'd like to focus on other tools that will help you keep your work organized and presentable.
Become our partner
Build your business on excellent customer service products
Increased customer base
New revenue streams
Marketplace listing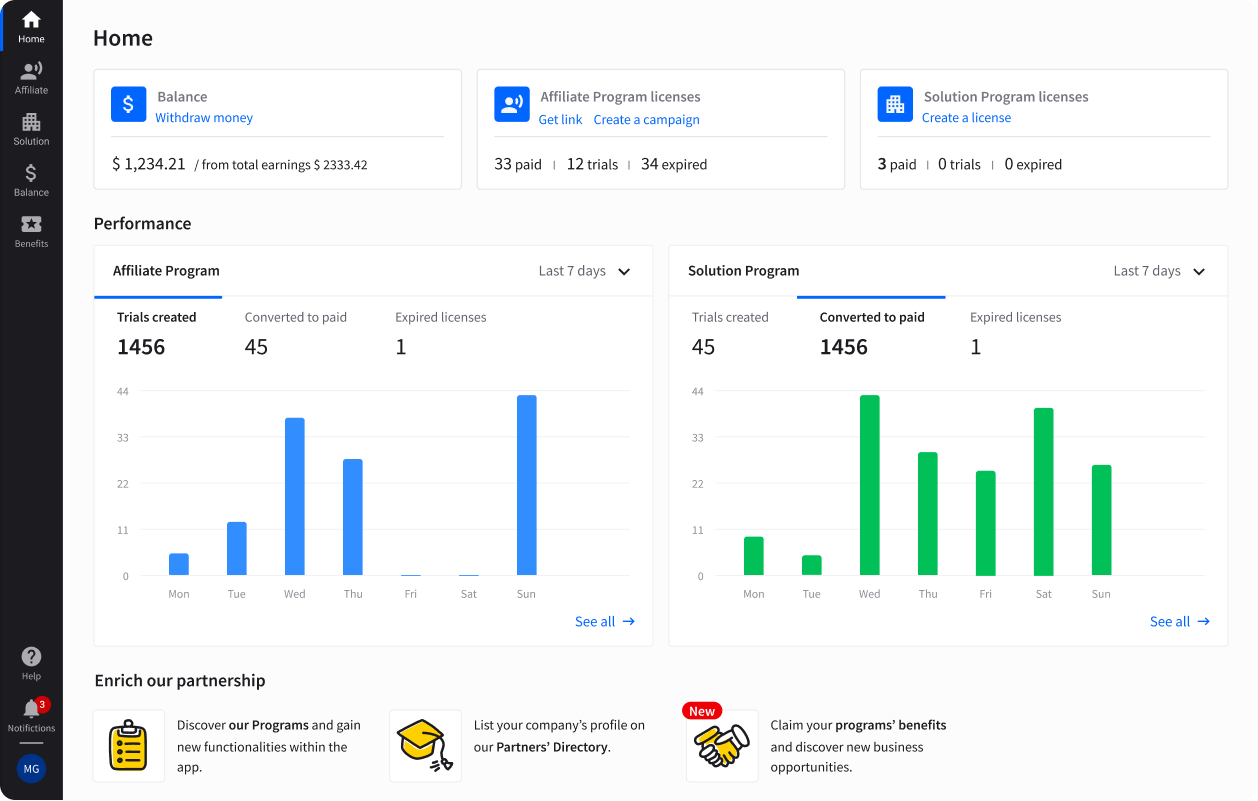 Over to you
Have you already created your marketing portfolio? I'd love to hear more about your experience with building (plus a link to it!)
Do you want to earn as a marketing expert? Learn about the opportunities within our Solution Partner Program.