Showing top

0

results

0

results found
Showing top

0

results

0

results found
10 Best High-Paying Affiliate Programs of 2021
11 min read
Aug 4, 2021
You are going to love this guide if you are looking for the best affiliate program to monetize your website.
This post provides you 10 best handpicked and reviewed affiliate programs that are high-paying. Not only this, we have listed all that you might need as a beginner for the monetization of a blog from a high-paid platform.
These affiliate programs for marketing offer the highest available commissions. Here, we have gathered some of the potential programs that are highly paid. These top-paying affiliate programs are explained in such a way that you get one of your choices right away.
We pulled together the web hosting and web customer services, to be the best on this list as they are the most popular affiliate programs worldwide. You need a host before starting a new website.
Thus, any kind of website, including blogging, online business, start-ups, or marketing, ends up starting with an affiliate program provided by web hosting.
It means that the best affiliate programs are always offered by hosting providers, but LiveChat makes an exception.
They offer high-paying commissions and from my experience, their products convert pretty well on my website.
I kept them at the top of the list... not only because I'm writing on their website and earning from their program but also other top bloggers market them like Syed Balkhu, Robert Brandl, and Chris Fitzgerald.
Let's have a look at my collection of high-paying affiliate programs.
LiveChat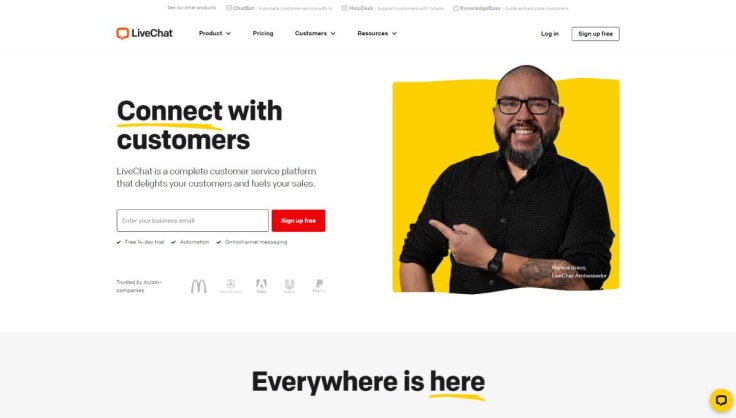 The LiveChat Affiliate Program helps you inspire the audience by promoting the product and getting extra revenue for your business. You can even create tailored offers for your audience.
As an affiliate, you are provided with all the resources that help you promote LiveChat products. All you need to do is spread the word of ChatBot and LiveChat for their outstanding customer services.
Customized offers are made with a discount code or a longer trial of a product.
Furthermore, the program provides you everything that you need to efficiently market the products such as videos, banners, tweets, and even logos.
You can also integrate your marketing tools with the Partner App dashboard so that you can save your time and ensure optimal performance monitoring your promotion campaigns.
LiveChat Affiliate Program clears all the payments via PayPal eCheck which you can request through the Partner App.
You can earn up to 20% recurring commission and 120 days cookie. This money-making program is suitable for all social media experts, YouTubers, content creators, Bloggers, Marketers, and Website owners.
Cloudways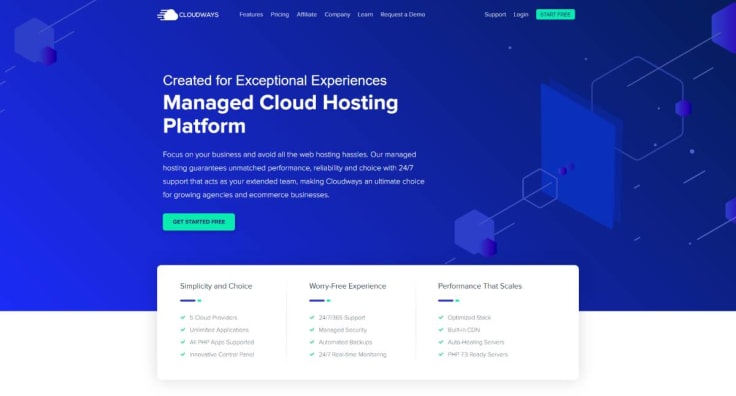 Cloudways offer simplified hosting experiences as they intend to empower businesses, reams, and individuals. There are high-performance standards and committed freedom of agility and simplicity in everything they offer.
Cloudways backs the features with innovative approaches. They are built based on industry-leading technologies and the best infrastructure. Ultimately, you get a managed and smooth experience in cloud hosting.
You can get the best services for individual hosting, eCommerce hosting, agency hosting, and SMBs hosting with Cloudways. Either you're self-employed or a freelancer, Cloudways fulfills all the requirements you need to design, establish and launch a website.
You can even get paid over $125 for each sale by promoting their products. They also have an affiliate hybrid model that gives you $30 per sale with a 7% commission per month for a lifetime.
All the affiliates get real-time tracking information on visits, conversions, and clicks.
Liquid Web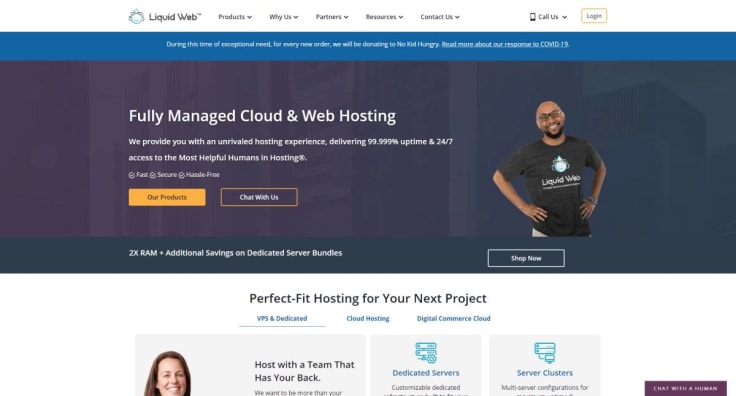 Liquid web is another host that offers its very own affiliate program. For a beginner in advertising, Liquid Web offers help and free tutorials to ensure success. But if you are an expert in marketing, you will already love the platform, well equipped with the technology, real-time capabilities, and rich creative suites.
You advertise and your referrals get paid. The terms of an agreement are made such that you get frequently paid even daily through direct deposit.
The best marketers can get the benefits of the best technology on tracking tools. These features ensure the tracked referrals in real-time.
You can get as much as $150 per sale, which is about 150% of the sales you do. The two-tier setup presents an outstanding account manager interface. With this, you'll get paid for all the sales made by other affiliates referred to by you as well.
Liquid web is perfect if you want a marketing program for affiliates with high pay-out.
Sendinblue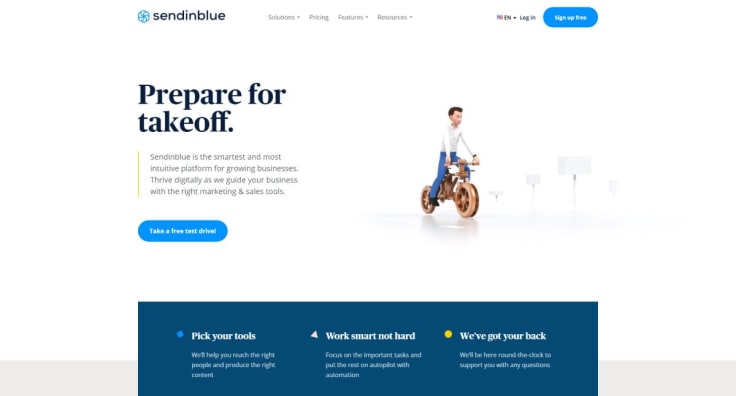 Sendinblue offers 2 affiliate programs as agency and blogger program. The agency and digital professionals can benefit in terms of earning, accelerating, and growing in the online world using expert partners.
With Sendinblue, you can earn recurring commissions with each purchase of your client. Also, Sendinblue pays you 5€ on each referral, and if the user becomes a customer, you are additionally paid 100€.
The rich features are highly suitable to make a digital market space with all its great prices and user-friendliness. The payments are made monthly on each sign-up through bank transfer or PayPal.
It also offers several personalization features to improve your marketing by automation where it helps in boosting performance and saving time. The segmentation and automation of the marketing messages is another plus of using this affiliate program.
WP Engine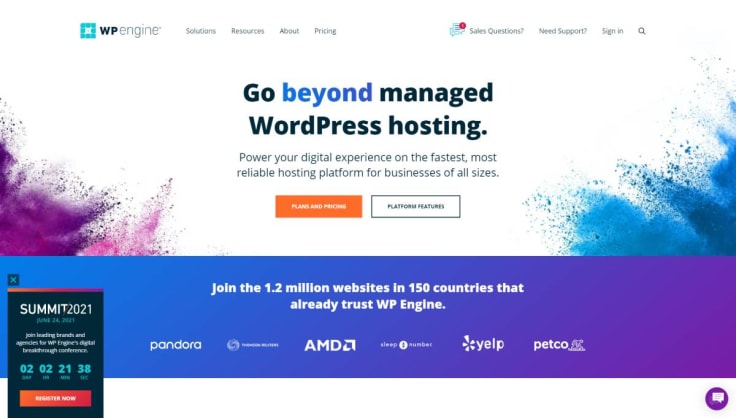 With the WP Engine, you can earn thousands of commissions on referrals alone. Recommending WPEngine as the best-managed hosting can pay you high. You can earn money by referring to the StudioPress theme and WPEngine plans.
The creative integration provides you with the tools that help you gain commissions from the purchases made on StudioPress premium and WPEngine. The affiliate program offered by WPEngine is an award winner in the top 100 programs.
Optimized and custom sales funnel tools are provided for the maximization of the revenue. More the referrals you bring and higher the commission will be.
The affiliate program of WPEngine works to provide you two powerful ways of earning. You will get 100% or $200 as the first payment on the sale of Genesis Pro and WPEngine. For the sales of StudioPress themes, you are paid 35%.
They also track conversions by linking both sites to one-link referrals. There are exclusive offers, promotions, and custom discounts for your customers.
To make your chosen program more attractive, you are provided with custom landing and creative pages. All the payments are cleared within a minimum of 60 and a maximum of 190 days after the sale.
The two-tier program pays you $50 for all the sub-affiliates that are referred to the platform.
GreenGeeks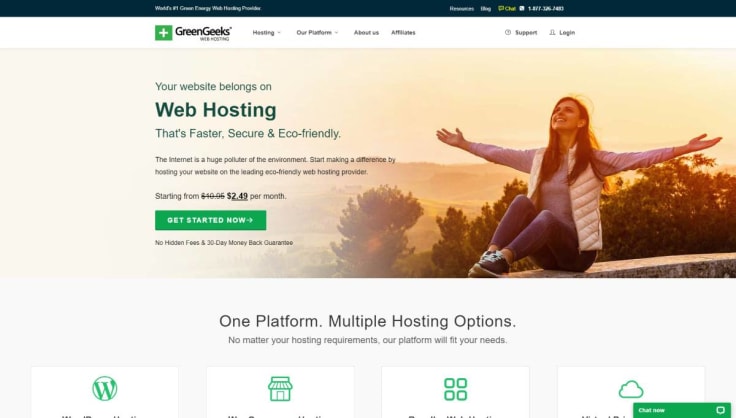 With GreenGeeks, you can earn over $100 on each qualifying sign-up. You will earn according to the number of sales. GreenGeeks offers huge earning potentials. You can earn up to $3,000 a month for 1 referral each day for a whole month.
There are also special bonuses and incentives for extra referrals. For each sign-up, you get $5 per sale, and it increases to up to $100 per sale for more than 6 sales.
GreenGeek's affiliate program works with the link and reference system. You will get your tracking URL to post or send to your prospective referrals. When the referral purchases a hosting, the sale is automatically tracked, which generates a commission. After every sign-up on the tracking link, you will get $100 on each sale.
The payments are made monthly through PayPal. This is why it is regarded as the most rewarding affiliate program. Also, it is the highest-paying program in the online world. Currently, there are more than 15,000 affiliates who are contributing to making GreenGeeks the fastest hosting brand.
It offers performance-based competitive commissions, advanced real-time statistics, campaign tracking, landing pages, affiliate URL for tracking, banners, content, creatives, and an affiliate program's dedicated team. All these features ensure that your affiliate program is successfully implemented.
HostGator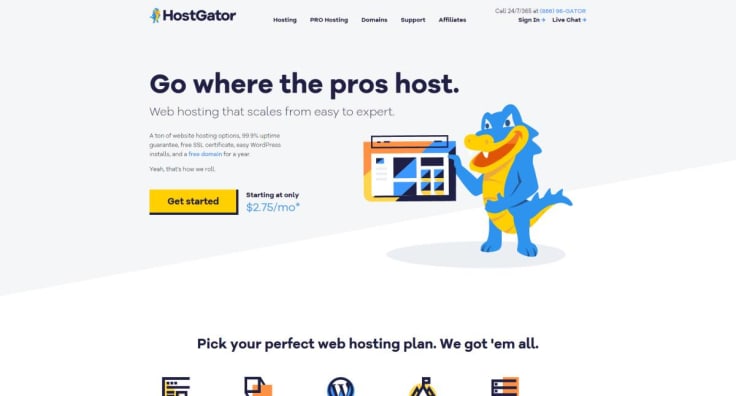 HostGator gives you a win-win option to get highly paid on getting the business. They offer a generous pay structure. Such as, about 21 sign-ups in one month will give you 21 times $125. Oooo! It makes $2625 a month.
Fair deal, huh?
You can go on with the spontaneous bonuses of growing and moving. There is also no limitation of minimum referrals. You will still get paid if you bring in 1 sign-up in a month.
The affiliate program on HostGator also provides you many options to pick the product that you want to sell on your website. Also, there are more than 100 designs to display their ads on your page.
The pay-out process goes like with sign up which is free and easy. Next, you are provided with a coupon code, banners, an affiliate link for your clients. Finally, when a customer purchases with the provided code or link, you will get your commission.
There are two tiers of payments. One is a hybrid commission, and the other is a performance-based model which offers frequent payments. As soon as you join the program, you are directed to the marketing tools with the email template or even an article content.
Elementor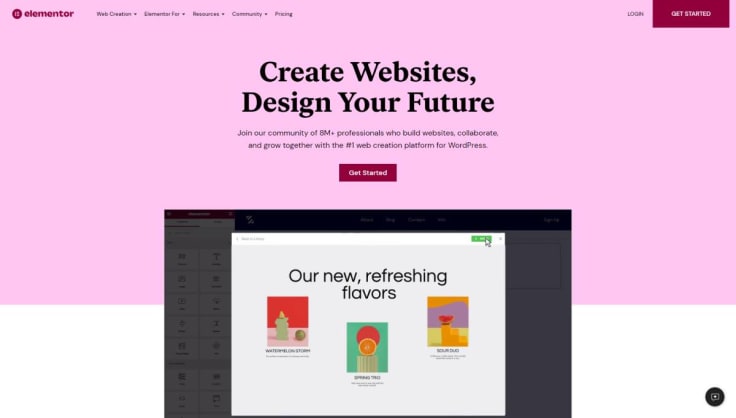 Elementor pays you 50% on each sale. It means they truly value your efforts! You're a partner, so you deserve a 50% share.
Elementor is the top-rated affiliate and is in the top 15 plugins for WordPress. When you submit your application and become a partner, they give you exclusive access to the banners and Elementor logos.
You can use your affiliate link to your email subscribers. Moreover, you can also place the banner or Elementor logo on your site. You may also create an educational video on the Elementor tutorial. Writing about Elementor in articles and blog posts and promoting it on social media would also count as an affiliation.
They have five pricing packages that range between $49 and $999 per annum. Thus, it is easy to strategically market the product to the audience.
Elementor offers a high-paying affiliate program with which customers are earning even more than $10,000.
Hostinger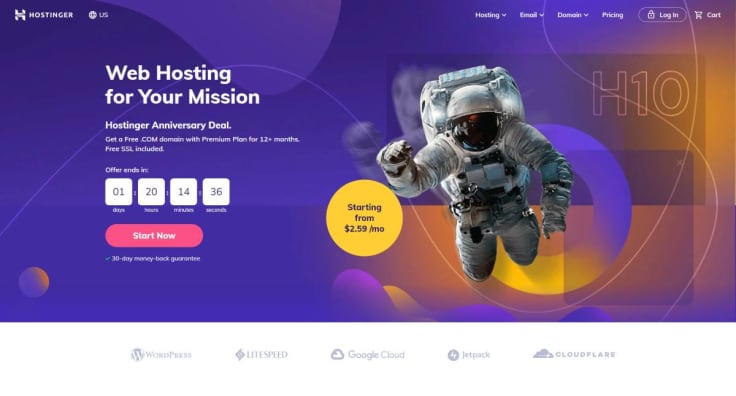 Hostinger offers quite a high-paying affiliate program that you can join in four simple steps. First is the sign-up, which is free and where you get verified and get access to the dashboard. Here, you will find the best control panels in all affiliate programs. With this control panel, you can easily optimize and track all the campaigns. Then they provide you with all the marketing tools that suit your style.
They fairly generate your commissions. Each sale can get you up to 60% profit, and that is too just in the beginning.
They provide you with effective promo and brand materials, seasonal ebooks, banner packages, and assets that increase the conversion rate.
With Hostinger, you can get paid up to $150 on each sale. This is also done on tiered pricing. The base pay-out still makes about $60 for you.
The conversion rates are the strongest on Hostinger because they always have 90% discounts for WordPress plans and small businesses.
You will get access to the good-dealing promotional tools and banners to get an easy start.
Bluehost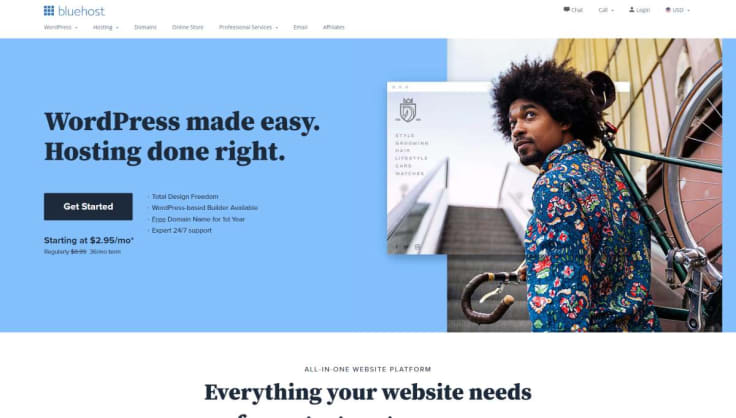 Signing up with the Bluehost affiliate program is a simple procedure. You join for free and get a tracking code for your website. This tracking is reliable as they use customized and advanced tracking to ensure that you get paid for each referral.
You are never restricted for referrals and earnings. You will be paid for every single referral without any cap on the commission amount.
The referred traffic can be monitored using the tracking links. Also, there are options for comparing conversions and campaigns by clicks.
Bluehost is indeed a high-paying affiliate. They pay you $65 for each visitor who clicks the unique affiliate link and then signs up.
For the hosting plans that cost $2.95 per month, the affiliate commission starts from $65+. Thus, the commissions are high, and the cost is low.
Although they offer high-paying programs, after the first click of the first referral, you will have to wait for over 45 days for credit. However, late payments are made every month from the 16th to the end of the month. Also, you need to have $100 in your credit bucket to get your payment released.
ClickFunnels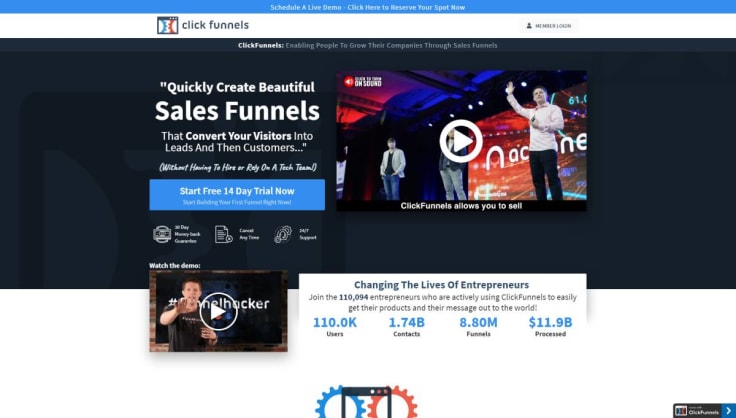 With ClickFunnels, you can earn over 40% of the recurring commission for all the offers made at the front end. On top of the 40% on the front end, a user will also get an additional $100 on 30 days of sale.
The new affiliates of ClickFunnels also earn about 20% commission on subscriptions and purchases signed up by front-end customers. This commission is given on monthly recurring payments. It means that as the customer keeps on paying for the ClickFunnels account, you will keep getting a commission.
You can also qualify as an approved affiliate if you succeed in earning $1000 in one month. For this, you will get an additional 30% recurring commission each month.
You can also qualify to increase your commission to 40% after you have 40 active users registered on ClickFunnels for 30 days.
Conclusion
No matter which Affiliate Program suits you best. There are a dozen that match the high-paying category with their unique interests.
Just keep in mind the following points while choosing a program. First, check for the rates of commission, average earning per click, average order value, and cookie durations.
Next, choose the recurring program over one-time payments.
Finally, choose the product that you want to promote passionately and that fits best to your interest.
The affiliate market is expanding, and so are the opportunities.