Showing top

0

results

0

results found
Showing top

0

results

0

results found
7 Google Analytics Alternatives for Product Managers
6 min read
Jul 31, 2018
There's no doubt that tracking how your users use and move through your product ultimately makes it better over time. You're no longer guessing what your user journey looks like and what should the signup flow for your product look like. Thanks to tools like Google Analytics you're able to stop wondering and instead just know what actions are users taking on your website or within your product.
Implementing Google Analytics may take time though, and at some point, you may want to go beyond what's available there, especially if you're a product manager or a SaaS founder and you need a more detailed analysis. You need answers, fast, instead of just continuously mining the right data.
How to choose the right product analytics tool?
Before you start picking the perfect solution for your product, here's a list of things you should consider:
Make sure that you know what's the traffic on our your website like and many visitors you get a month. The plan you need to pick will depend on it.
Think what questions you and your team need answering to improve your product development strategy. Then look for features that will help you do that. While less complex tools may be better for seed-stage startups, mature products will require a bit more detailed responses and apps that will help their teams move the needle.
The other thing you should look at is budget. Depending on your overall budget, you may go for a tool that will be able to grow with, you starting with a free version and slowly moving up to the Enterprise plan.
So, what are the other tracking tools that you could use for your product? I've prepared a list of these with their pros and cons as well as pricing.
Let's jump right into it.
What's the ideal Google Analytics alternative?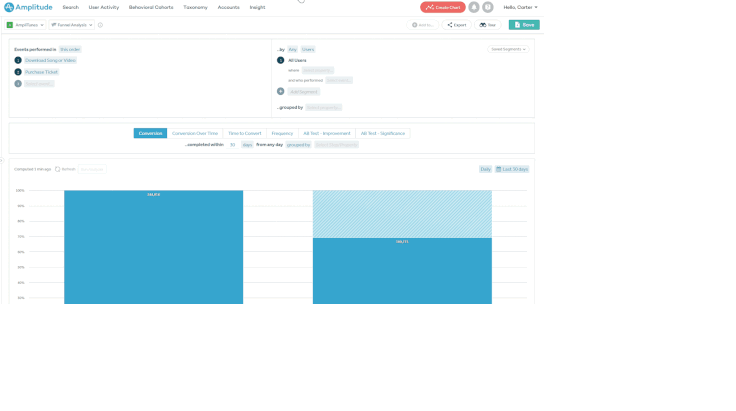 You may have heard about Amplitude. It is a tracking tool that allows you to follow the actions that users take as 'events' and group these into marketing funnels for the improved user experience. Just like Mixpanel which I mention below, it has AI-based features that will help you predict trends within your product and see which user actions you should encourage. It also has multiple integrations with tools like Salesforce and Tableau, so you can keep all the data you need in one place. It's also really easy to collaborate in teams there. Free for up to 10M events, they have a discount for seed-stage startups.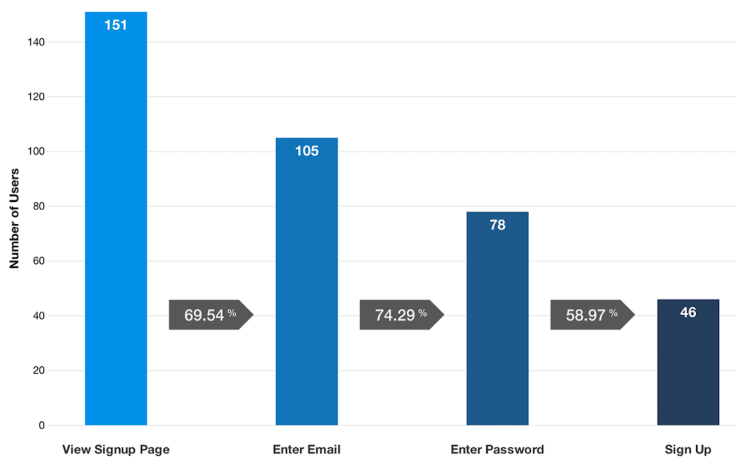 Unlike Amplitude, Heap aims to be a code-less tracking app. It captures all that's happening on your website in the form of raw data. Then it allows you to retroactively model and organize it using Virtual Events. It may sound like a downside, but it may be useful, especially if your KPIs or your product change quite a lot and you're tired of having to update the tracking code continuously. Heap also offers 20+ integrations to help you turn your data into actions. Free for up to 5,000 sessions a month.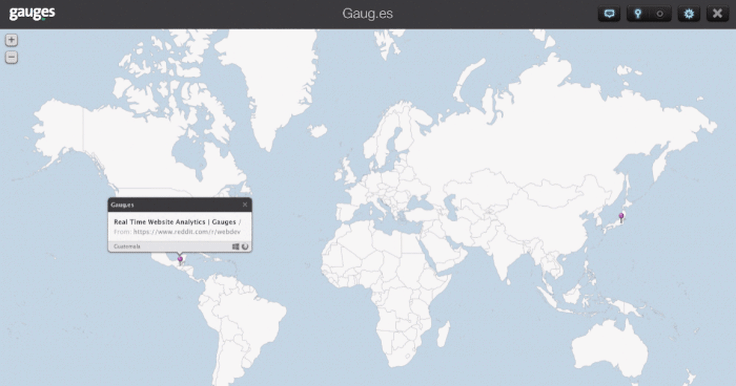 Gauges market themselves as a no-frills solution, and it will be enough if you need simple analytics for your website. It won't cut it if you need to create funnels and add your own variables. They're currently working on marketing attribution features that will allow for a more precise ROI tracking of your paid campaigns. The fact that they update the data in real time is also a big plus. Monthly prices start at $6 for 100,000 pageviews and unlimited sites. There's also a 14-day free trial.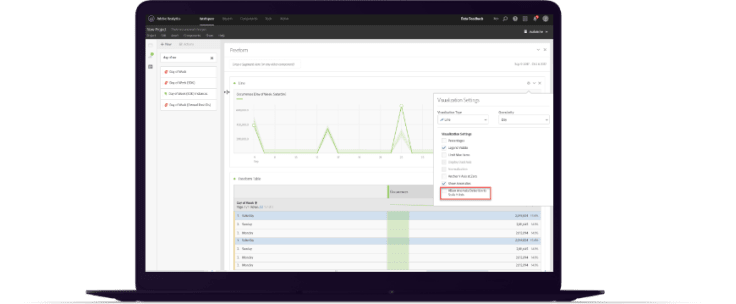 Already using Adobe products? Their Analytics will be perfect for you as it enables to keep all user data in one place. It also allows you to analyze your customer flow, create and share audiences that can be then used in other Adobe tools, and identify any anomalies (just as with Google Analytics). The tool also has a drag-and-drop dashboard editor as well, so it's pretty straightforward to navigate and quickly access the data that you genuinely need. You need to have an Adobe Experience Cloud account to starting using the analytics.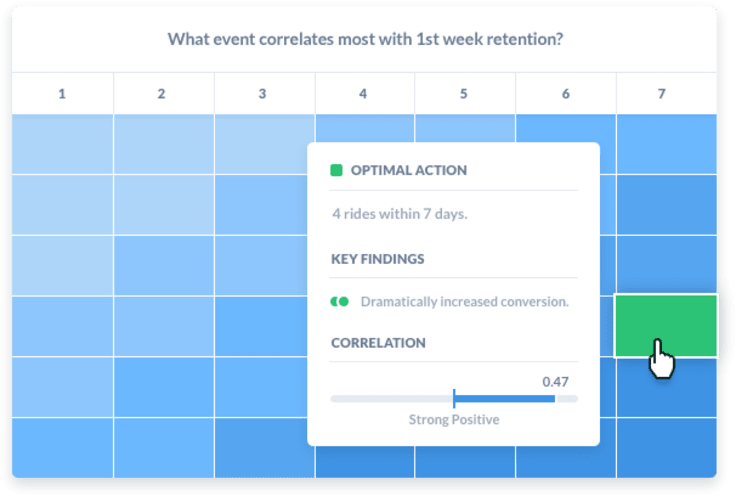 Mixpanel will be great for you if you're a SaaS product owner with the need to understand the user journey within your product based on quantitative instead of qualitative data. It gives you the opportunity to A/B test your campaigns and automatically sends messages when users perform specific actions ('events') on your platform. You can also set up certain filters where users will be automatically segmented into cohorts or where you will be notified about any anomalies in traffic on your website. I really like their Signal feature where you can check which users are most likely to convert and what actions trigger conversion. Free if you have less than 5M data points per month (5 projects, 3 team members), then it's $999 billed annually.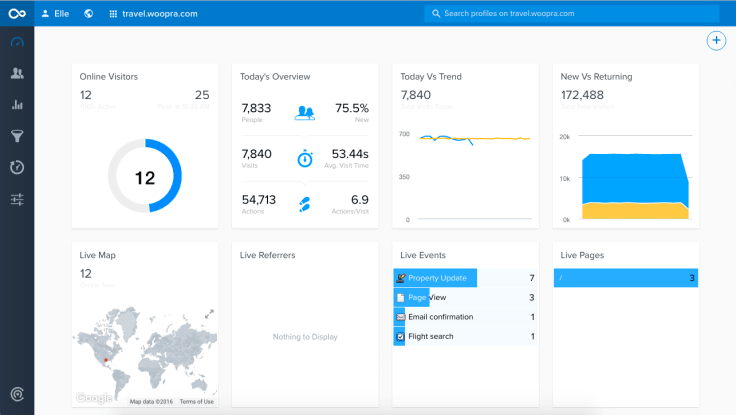 Woopra is all about empowering your team to make better business decisions. What's interesting, the tool allows you to create People Profiles based on your customers' data where you're able to see real people behind the numbers. You'll also be able to see behavioral trends in your product or on your website. Woopra also has over 50 integrations with apps such as Clearbit, Slack, and our own LiveChat. They allow you to set up simple user triggers without leaving their dashboard. It's free for up to 500k data points/month; then it's $999 per month.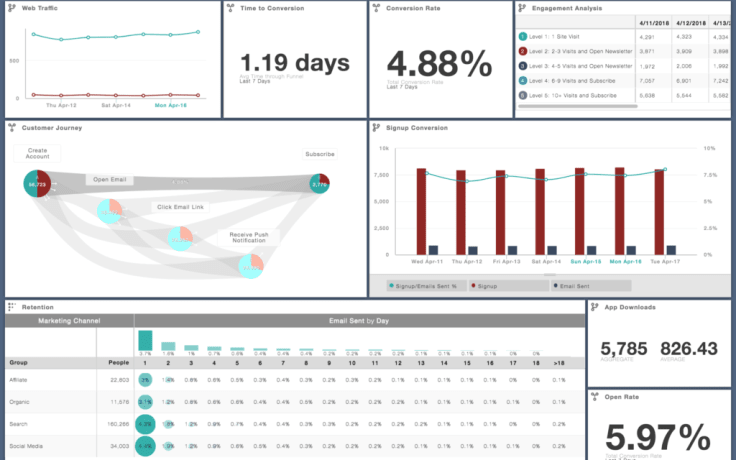 Indicative is still in its development stage, but it looks very promising. Once again, their goal is to be more than a data visualization app. Indicative CEO, Jeremy Levy states on their Product Hunt profile: '(...) the future of analytics for businesses is predictive, actionable, automated intelligence - e.g. "notify me automatically that X has changed and tell me Y actions to take that will have Z estimated impact on my business", vs. just building a better mousetrap for a user to go dig into numbers, figure out what's changed, and guess at what the best next step is and repeat the whole cycle all over again.' You can request early free access to the tool on their website.
Over to you
So, here's my complete list of the top alternatives to Google Analytics that you can use as a product manager or a SaaS product owner.
You may have noticed that the tool you choose will depend on your needs, budget, and technical resources. There's no one-size-fits-all solution there, so make sure that you take a close look at your own SaaS and the ways you currently use analytics to understand which tool will be genuinely useful for you, your product, and your team members. This initial checkup will allow you to ensure that you'll make more data-driven decisions in the long run.
Interested in growing your product? Take a look at how our Solution Partner Program to learn how you could start including LiveChat in your SaaS offering.
What tools have you been most helpful to you as a product manager? Have I missed any of those on my list? Please feel free to add them in the comments below.