Showing top

0

results

0

results found
Showing top

0

results

0

results found
Outsourcing means becoming a part of your customer's business
7 min read
May 28, 2016
Being a LiveChat Expert is not only about implementing a chat window or providing agent outsourcing services to businesses. There are many reasons why businesses decide to use live chat on their website: providing excellent support, increasing the number of leads generated or improving sales levels are some of them. An ideal expert should understand the customer's goals for chat, how they fit with their overall business goals and their digital marketing strategy.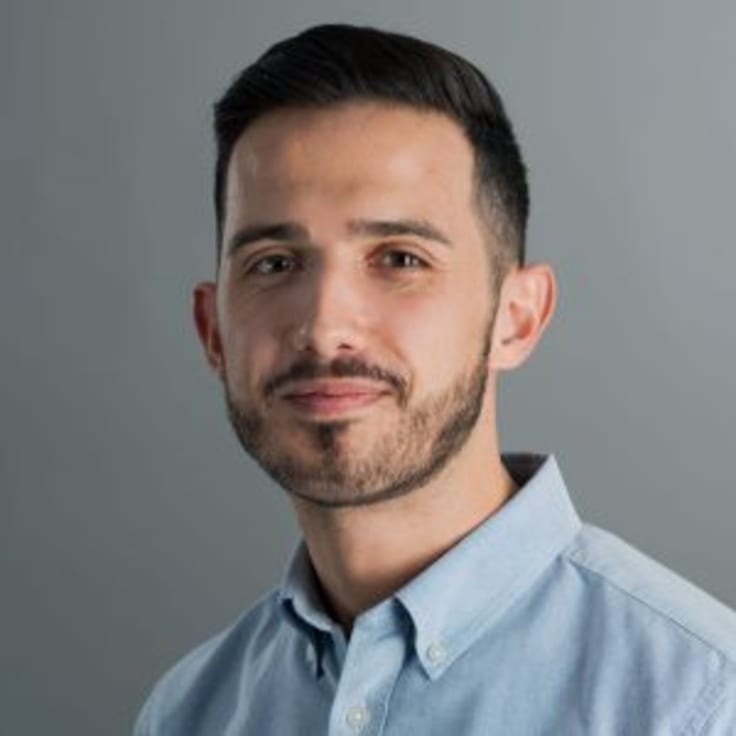 Jonny Everett - The Chat Shop
"Expectations are usually lower than the impact we deliver. Installing chat is the easiest part. Making it awesome takes a little bit more work and know-how", said Jonny Everett from The Chat Shop, a UK based company and one of the most experienced LiveChat Experts.
"Some customers may be struggling with something, some may just want to have better results. That goal is usually to increase their leads, improve conversion and AOV (average order value) or to provide exceptional customer service. Often they have more than one of these goals but there is always a primary motivator", added Jonny.
Key problems faced by their customers are:
I don't know how to implement and run chat to deliver the best return
I don't have the in-house resource to efficiently run chat across the hours I'd like covered
I have the in-house resource but they don't know enough about live chat
The Chat Shop are digital marketers at heart, using live chat as their weapon of choice. Their first step when working with new clients is to understand their goals, their business and the way their customers interact with the brand currently so they can develop a strategy with them. All of their work with customers is based on a specific targeting and in chat strategy, with the majority of customers wanting to outsource live chat too. The Chat Shop uses ROI calculations to decide the route which is in the best interests of their customers and deliver positive, long term value.

"Our track record is always a pretty good selling point", said Everett. "We deliver a 50% increase in leads, a 98% customer satisfaction rating and we've generated over £20 million in revenue from leads and sales for our customers. On top of that, we have an extremely thorough approach to sales enablement and customer service. We don't just stick LiveChat on a website and start chatting. We get our hands dirty in data and complete thorough training and quality assurance processes."
Their sales enablement programme revolves around the idea of identifying and speaking to users who are interested in a product or service but aren't ready to make a move themselves. They build an extensive visitor profile based on the customer's site and existing traffic behaviour. This means they can identify key engagement opportunities to deliver the right message at the right time. "We speak to 150% more visitors than the industry average. Our live chat experts then use these conversations to break down barriers to conversion. Our programme bridges the gap between an interested, ideal customer and a lead for the sales team", added Jonny.
Their customer service programme crafts conversations with the people that matter most – their customers' clients. By finding the areas that cause customers to curse, they craft a proactive support strategy. They combine this with instant support that is just a click away. The Chat Shop works with chatters to ensure they're fully satisfied and gather feedback that helps their customers craft their future decisions.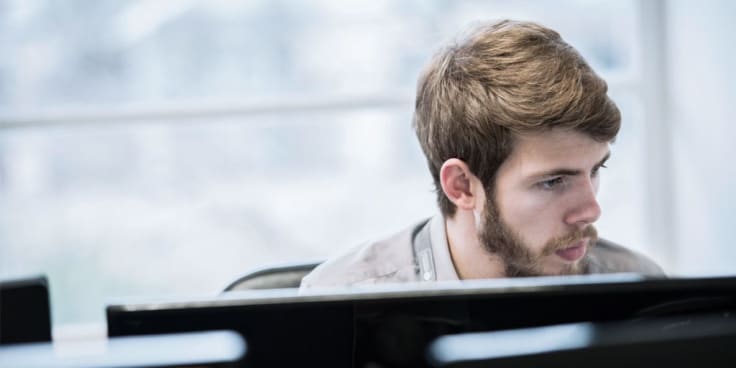 We're able to help our customers in whichever way suits them the most. We offer a range of outsourcing and consulting services to suit a variety of needs. And as a business that offers live chat outsourcing, businesses are coming to us as they want trusted experts to handle their live chat. Outsourcing can be a scary decision for anyone. Let's face it, we've all heard some horror stories. But there's no Friday the 13th reruns here. Our live chat expert team work with our customers, to provide quality interactions. They value the customer and deliver a truly personal service experience every time.
The Chat Shop trains their live chat agents in-house to become live chat experts. They only accept 1% of applications following their 4 stage recruitment process.
Every new recruit completes 100 hours of paid training and needs a 100% pass rate over three test phases. They monitor their agents' performance across over 20 different quantitative and qualitative metrics weekly - providing top-up training whenever it's needed. Live chat experts also receive 30+ hours of paid training for each new business they work with, requiring 100% on these tests too.
They complete these thorough recruitment, training and quality assurance processes as the calibre of conversation that their experts deliver is so important. That's the same reason for them only hiring UK and US experts - they cater for websites with English speaking customers and only those with English as their first language can fully comprehend the semantics of customer conversations.
"We complete a knowledge transfer process that allows us to build a knowledge base with over 200 data points", said Jonny. "The Knowledge Base also includes customer-specific Explore Identify Match (EIM) frameworks that help our experts to direct the flow of conversations towards the end goal of our customer. The EIM is an in-house methodology that we use here at The Chat Shop. It's not a rigid script that agents have to follow - that's not our style. And the final selling point? Our Account Managers. They 'get' digital marketing and are responsible for optimising customers' chat programmes to get the best results. We do a lot more than just putting a live chat box on the customer's site. We look at the data live chat and the rest of the website produces and we improve."
Jonny Everett believes that "outsourcing means becoming a part of our customer's business." They always try to understand their business the way their customer understands it, taking on their goals as their own. The outsourcing process revolves around in-depth knowledge transfer and deep training to pass that knowledge to their UK and US live chat experts.
"Our Account Managers kick things off by understanding the customer's goals for chat and how this fits with their overall business goals and digital marketing strategy", Jonny stated. "This helps us formulate the KPIs that we'll be aiming for (and no doubt smashing through). We understand that chat needs to fit in with what's already going on, helping to accelerate their current business. We're big on data. Website analytics is one of our best friends", he added.
By looking at how visitors currently interact with the website, they understand how things can be improved through engagement. They identify key engagement opportunities to deliver the right message at the right time. Then they use these conversations to generate a qualified lead or deliver an outstanding customer service experience.
Next, they move on to a detailed knowledge transfer process, based on the specifics of their customer's product/service offering. They study existing support and marketing documentation to begin building an internal Knowledge Base.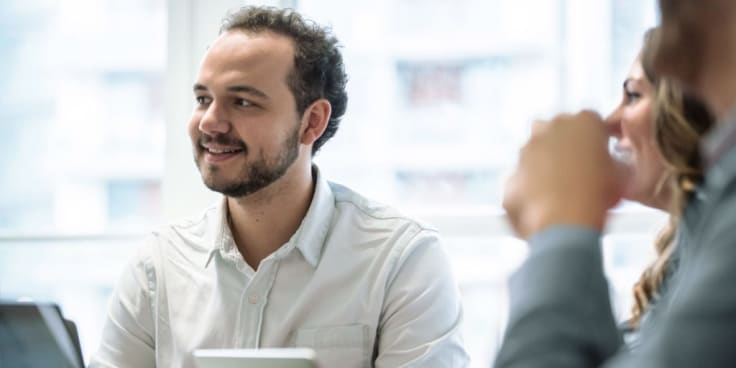 "If we think we're missing anything then we'll liaise with our customer to get this additional information. Typically a client has 200 data points in their custom Knowledge Base, so when we say detailed we really mean it", said Jonny. "Once the customer has confirmed that our knowledge is accurate and complete, we move on to building a customer-specific Explore Identify Match framework. This is the in-house methodology that our live chat experts use to direct website visitors to the customer's goal. Our experts spend a considerable amount of time getting to grips with the website and learning all of the important information in the Knowledge Base."
The customer, Account Manager and Team Leader are all involved in testing the live chat experts knowledge and abilities in potential customer-specific chat scenarios. At the same time, they are also looking at how to optimize the design of the customer's live chat window.
If there is an integration that they need that doesn't already exist, they use the LiveChat API to create one. In the past, they have created tools such as custom reporting, exit intent proactive greetings, account switching and CRM integrations.
Goal tracking in all of the reporting tools they are using will also be set up so that they can see how live chat is performing on the customer's website and how it can perform even better.
"Live chat outsourcing is of course an ongoing process. We regularly report on KPIs and provide both qualitative and quantitative data that aids the customer's decision making process. When we said we wanted to change how people see outsourcing, we really meant it", said Jonny.