Showing top

0

results

0

results found
Showing top

0

results

0

results found
Developing Your Business Amidst COVID-19: Here's How to Do It
7 min read
Aug 20, 2021
The coronavirus pandemic has caused lots of problems for companies in pretty much any industry. And it's not only the small local businesses that have felt the impact. Even giants like OneWeb (a British aerospace company) or the ALDO Group (Canadian shoe retailer) have gone bankrupt.
But surprisingly enough, there are also plenty of businesses, large and small, who manage to strive in the face of the pandemic. Amidst all the economic uncertainties, they have not only survived but are rapidly growing.
What is their secret?
They've all reconsidered and adjusted their business management and marketing efforts to adapt to the changing world. And you can use their example to do the same for your business. Let's take a closer look.
Embrace flexibility at a workplace
Business management basics have gone through some significant changes since most businesses are working remotely. A 9-5 business week might seem like the best way to schedule work a few years ago, but it makes little sense now. Amid social distancing and possible lockdowns, employees have to (and often prefer) work from home.
And what's so bad about it?
Ultimately, entrepreneurs should be most interested in getting good results, not following strict office routines.
For example, American Express set up a temporary remote work policy once the crisis hit. And although they're now reopening offices, they also extended their remote work policy until June 30, 2021.
So if you want to make sure your company's output wouldn't suffer because of self-isolation measures, it's time to introduce remote work in your business. If American Express, a company with over 45,000 workers, could do it, you can also.
Respond to your customers' changing needs
Your new business management requirements are interchangeable with the current needs of your customers.
People spend more time inside than ever before, and savvy business owners should adjust to the situation. A good example is Amazon's enormous increase in retail shopping. They recognized early that the pandemic is going to cause significant changes in consumer behavior.
So they hired 175,000 new employees to handle the presumably increasing number of orders from home. And their predictions turned out to be true. Already early during the pandemic, Amazon boosted its revenue by more than 25%.
People staying home has also brought new customers for online casinos with games like Titanic games. And to handle the increasing number of customer support tickets, many gambling sites have invested in artificial intelligence (AI) technologies. AI Chatbots can resolve issues 24/7 and talk to any number of customers at once. Plus, AI analyzes individual customers' preferences to offer a more personalized gambling experience.
Local food delivery services have also thrived during the pandemic and lockdowns. When the restaurants were closed or had limited capacity, they started to deliver the food to people's doorsteps. That gave customers the chance to support their favorite eating places and keep them in business.
So follow the lead and figure out how you can make your service or products more conveniently available to your audience.
For example, if your organization provides business management resources to small companies, you might want to consider setting up regular video calls for additional coaching. Or maybe you sell handmade artistry from a small corner shop in a touristy area.
While traveling remains restricted, you could benefit from taking your operation online and setting up a store at Etsy (an online marketplace for handmade and vintage items).
Use technology to stay in touch with your clients
Just like schools are shifting to distance learning (instead of simply recording video lessons), consulting companies can use the same online conference approach. Having contact with a live person is something people will cherish, even if it's via a screen.
And luckily, modern technology is so advanced that even fitness instructors and psychotherapists can shift to online video mode. The picture and sound quality of applications like Skype or Zoom are good enough to convey all the vital information of pretty much any service.
And the best part is that the video calls enable to keep experts afloat and not reduce their number. They can continue working with groups and individual clients like usual. They might even discover that the various file and screen sharing functionalities on video conference software make virtual sessions more efficient than real ones.
For example, Kensington Counselling rooms, offering psychotherapy sessions, moved most of their counseling to Zoom. And whether handling individuals or groups of people, the treatments via online means have proven to be successful.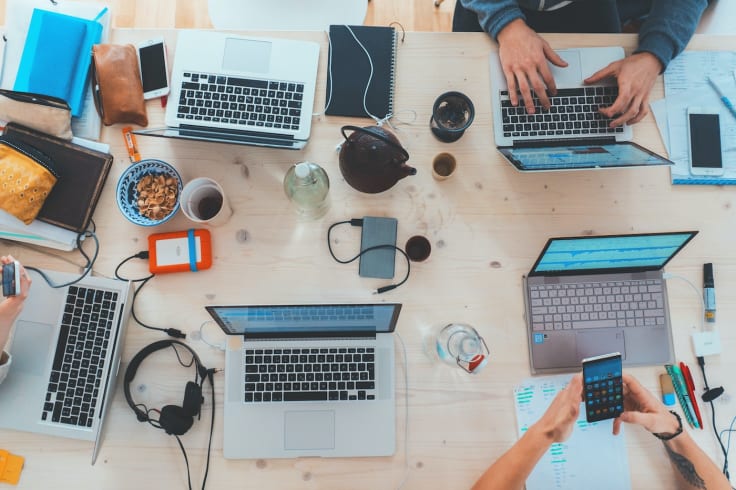 Make use of local authorities' support
Did you know that most local authorities introduce programs that can aid local businesses? You can start with a simple Google search to check what kind of help you can get in your area.
The government-provided programs can range anywhere from basic legal consulting to tax reduction. Whether you run a small business management company or a huge eCommerce site, here are the two types of support you shouldn't miss out on:
Many organizations offer general grants. GoFundMe, for example, has set up a Small Business Relief Fund, granting $500 to companies that have suffered because of the pandemic. But first, to be eligible to get the money, you need to start a GoFundMe campaign and raise at least $500 yourself. Pretty doable for most business owners.
Government grants. If you've got a US-based business, you can check out the federal government grants at Grants.gov. You'll get a comprehensive list of available funds. And regardless of your industry, there should be plenty of opportunities for everyone. But what if you're outside the US? You can still search for government grants by your local authorities. The thing is that most countries do provide help to businesses. But the specifics are not announced in some general business management news. You need to make an effort and seek them out yourself.
Invest in SEO
There's no better way in 2021 to let people know about your business than via proper SEO. People use Google more than a billion(!) times every day globally. So it's the perfect avenue to attract new customers with a content-rich informative webpage/store.
And if you don't have a webpage yet, you can make one for free via WordPress or Wix. Both platforms offer simple drag-and-drop features that enable you to build a site without any coding knowledge. Or maybe you already have a website, and you're ready to create new content? Then follow these simple SEO tips to improve your Google rankings:
Make a list of possible keywords your audience might be typing into the search bar. For example, if you have a management consulting firm, your keyword might be "business management benefits."
Use Google Analytics and find out how much interest people have for specific keywords.
Choose a primary keyword and write your content around that. It ensures that people who are looking for something specific will find it.
Try to target keywords that consist of more than one word. These long-tail keywords have much less competition.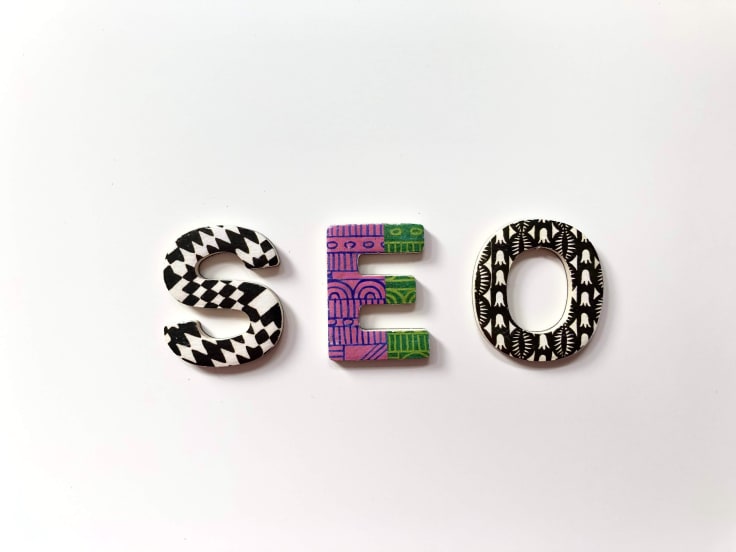 Think of lockdown exit strategy in advance
Hopefully, the pandemic will be over soon, and you, your business management associates, and your teams, can return to normal mode in the offices.
But if you've managed to keep your operations afloat during the crisis, you might discover that some of the temporary strategies have improved your company's productivity. Maybe your team loves the daily video conference calls and gets a morale boost from them. Or perhaps you've built a solid social media presence that's getting you lots of new clients every month.
Whatever's working for you, take the time to analyze your results. Identify the things that have benefited your business, and do more of them. And yes, it might even mean letting some of your employees work from home if it improves their output.
The future looks good
So this was our top business management information to make your business survive and thrive during the crisis. Use the tips and strategies from this article, and you can make yourself visible and needed even during the harshest times. The good news is that the number of new virus cases per day has been steadily under 500,000 since May.
Plus, there have been more than 3 billion vaccine shots given in over 170 countries. We have plenty of reasons to remain hopeful that things will return to normal. And if you've managed to grow your business during the pandemic, you will be unstoppable during the good times.
What will be the biggest challenges for business management and entrepreneurship in the post-Covid world? Share your opinions in the comments.