Showing top

0

results

0

results found
Showing top

0

results

0

results found
How to Use AI to Improve Your Influencer Marketing Results
6 min read
Mar 12, 2021
Artificial Intelligence (AI) has entered all spheres of digital life, including influencer marketing.
Influencer marketing on its own is a powerhouse marketing strategy. Its global spending is poised to surpass 10 billion USD in 2021. When unleashed with the power of AI, it becomes a virtually unbeatable tactic that gives brands and influencers many benefits.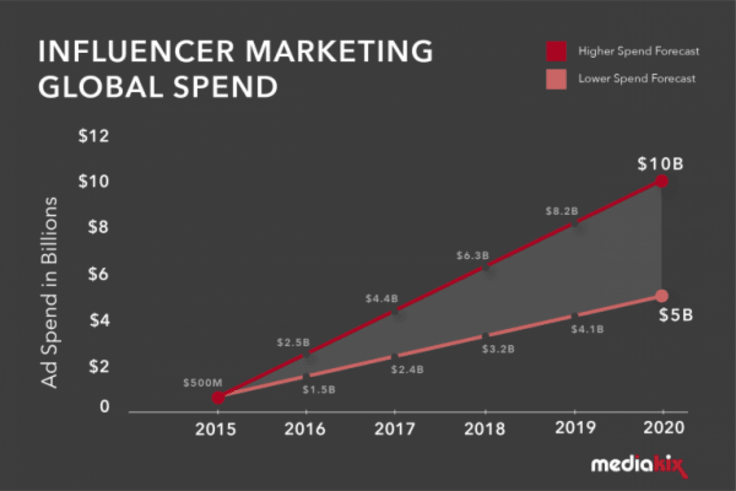 It's no surprise that brands are flocking in droves to collaborate with influencers.
As a result, the competition between influencers has stiffened. Sadly, many influencers are resorting to black-hat tactics like buying followers to attract clients. These influencer frauds are costing brands big money (to the tune of 1.3 billion USD).
Shocking, right?
It is.
Brands have learned the hard way that they need a more fail-proof algorithm to vet influencers. They can no longer depend on quantitative metrics like follower count to hire influencers. They also need to dig into subjective parameters like brand affinity and follower sentiment to find authentic influencers. That's precisely where AI comes into the picture.
Not only brands, influencers too are relying on AI to determine fair rates to quote and find well-matched clients. To find out all of the ways brands and influencers are leveraging AI to make their lives easier, safer, and more rewarding, read the rest of this post carefully.
4 Ways AI Is Changing the Face of Influencer Marketing
Being a relatively new tactic, influencer marketing is still evolving. If you want to rule the space, you need to be on top of new influencer marketing trends like AI. Only then can you remain relevant and derive good returns from your marketing spend.
If you need clarity on how to use AI in influencer marketing, take a look at these four applications:
1. AI Simplifiés Influencer Search
Finding the perfect influencer is a daunting and time-consuming task, even for experienced marketers. And, hiring fraudulent influencers with fake followers is their #1 fear, according to an Influence Intelligence survey.
Is there any solution?
There are many influencer discovery platforms that use AI and machine learning to find genuine influencers with audience demographics, platforms, and values that are similar to yours.
These tools can analyze thousands of influencer profiles across multiple platforms in a jiffy. They number-crunch millions of data points to pinpoint influencer profiles that have the right credentials and content for your campaigns.
If we talk about the qualitative analysis of influencers, AI tools are masters of that as well.
Think I'm exaggerating?
Then, you must not be aware of IBM's AI-backed Watson. It uses natural language processing (NLP) to dig into the last 22K words posted by an influencer. Not one to be prejudiced or swayed by emotions, Watson can objectively analyze and compare the voices of influencers on your radar.
What's more?
AI tools can spot spam bots and fake influencers from a mile. They can distinguish between real influencers and those built by CGI (computer-generated imagery). In short, these tools take the guesswork and risk out of your influencer search.
2. AI Helps Evaluate Influencer Performance
If you work with influencers regularly, you already know how hard it is to prove and justify their ROI. In fact, ROI measurement was the topmost concern of 84% of marketers who participated in the survey cited earlier.
Using AI, evaluating influencer performance becomes easy. With NLP, you can evaluate your influencers' content and comments post-by-post. You can figure out how well people have responded to their posts and how aligned their voices are with your brand.
If multiple influencers are working on a single campaign, you can identify the best-performing influencers and posts. By eliminating ambiguity, you can determine the overall campaign ROI more accurately.
3. AI Helps Determine Influencer Compensation
Influencer compensation is a cause of contention between influencers and advertisers. Influencers are unsure of how much they should quote and brands are clueless about what pricing structure is fair. AI can alleviate this issue to a great degree.
AI systems fortified with artificial neural networks (ANN) can dig into the going rates being charged by influencers in a niche. Using them as a benchmark, the tools can estimate the price a brand should offer to potential influencers.
Likewise, influencers can use this system to analyze whether or not they are being paid an amount appropriate for their efforts.
What else?
AI's predictive analytics can pinpoint the exact incentive that can push an influencer to post about a brand. Plus, they can identify the window of opportunity when the incentive should be offered.
Such a strategic approach can do wonders for influencer morale, which directly impacts their output and campaign performance.
4. AI Assists in Content Creation
The days of bombarding people with generic, cookie-cutter variety content are over. Modern consumers are looking for content that is tailored to their specific needs and interests. But predicting human needs and interests is not easy, especially for the untrained eye.
The solution?
Use AI-powered content creation tools, just like 56.5% of marketers. These tools can analyze millions of content pieces that your target audience loves and shares. Using their observations as a compass, you can create similar (and better) content for your brand and clients.
What else?
Predictive AI tools can suggest content improvement tips as you write. Some of these tools can score your content against industry benchmarks, which gives you a fairly good idea about how your content will fare in the real world.
Social-savvy brands and influencers understand the power of visual content. They can use AI tools to A/B test visual content before posting it. These tools can optimize content for various target platforms by running content through their built-in algorithms.
For instance, crafting ad copy can be tricky. You've got to be compelling yet concise. Using AI, you can test ad variants on real users in real time to identify the most promising ads. This way, you can risk-proof your investment and generate a better ROI from your marketing spend.
Final Thoughts
As you can see, AI-based tools and platforms are reshaping the influencer marketing landscape in more than one way. If you want to stay ahead of the pack, you need to leverage this cutting-edge technology to power your influencer marketing.
Apart from the above-mentioned applications, there's one more way to combine the power of AI and influencer marketing.
What's that?
Your influencers can use AI-based conversational chatbots like ChatBot to connect with their followers and fans where they are most active. Chatbots allow influencers to be available 24x7, personalize conversations, and collect insights about users, which can be harnessed by brands to sell more effectively.
Do you have any questions about AI or influencer marketing? Write them in the comments section below. I'll be happy to answer them.