Showing top

0

results

0

results found
Showing top

0

results

0

results found
9 Top Sales Prospecting Tools to Use in 2021
5 min read
May 11, 2021
Ask anyone who's been in sales and they'll tell you that in order to thrive, you need a natural talent for selling. There's also another thing that they won't tell you - the best sales professionals also rely on a host of tools to get their job done.
While finding tools that fit every use is impossible, there are some sales tools that every company should try out. These are some of our favorites to turn newbie sales reps into seasoned pros.
Better Proposals
You just finished a call with an amazing client and you're ready to start working when you hear the words "please send me a proposal". Up until recently, business proposals were one of the most tedious parts of sales, but not anymore.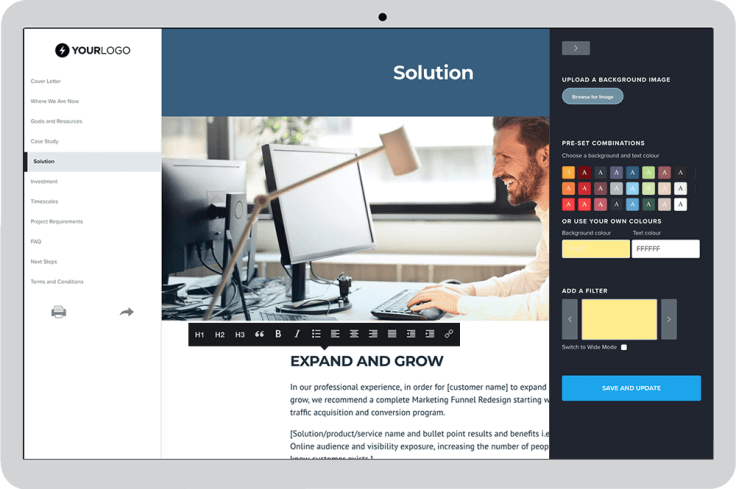 Better Proposals is a sales software that lets you automate the way you send and manage business proposals. Instead of Word or PDF documents, you can send out links to sales documents in the form of beautiful web pages. The clients can sign and pay immediately and you can track their activity and see what they've been reading and clicking. For agencies, freelancers, large and small businesses, this tool can save hours of time and make you quite a bit more money.
LiveChat
Let's be honest, live chat for websites has been around for a good while. However, not all live chat software is equal. While the technical aspects of communication are not so difficult to master, the biggest challenge today remains connecting with customers across different channels.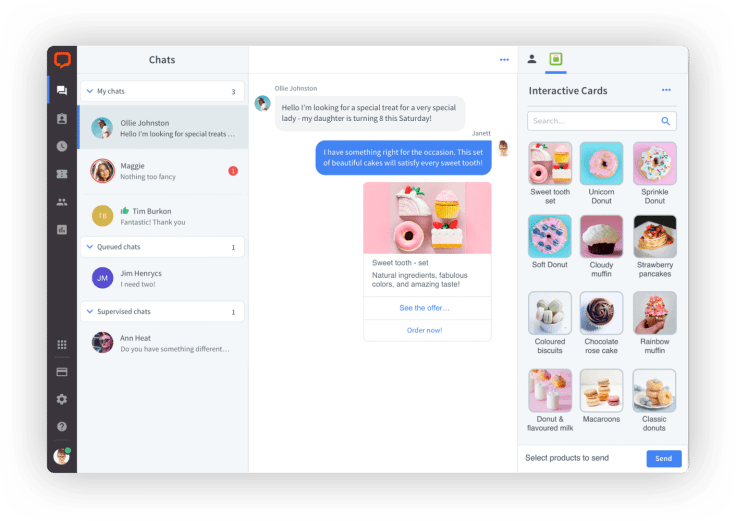 LiveChat is truly omnichannel and its biggest strength is connecting website live chat, SMS, Messenger, WhatsApp, Shopify, email - whatever your preferred channel is - all into one. Don't switch back and forth between apps, use one central messaging and ticketing hub to delight your customers and improve your customer satisfaction score. Delight your customers and make your sales cycle even shorter as your customers' problems get resolved immediately through live chat.
Uplead
One of the worst things that can happen to any sales professional is getting poor quality data. If you're not contacting the right prospects or you have the wrong contact data, not even the best sales skills in the world can make a difference.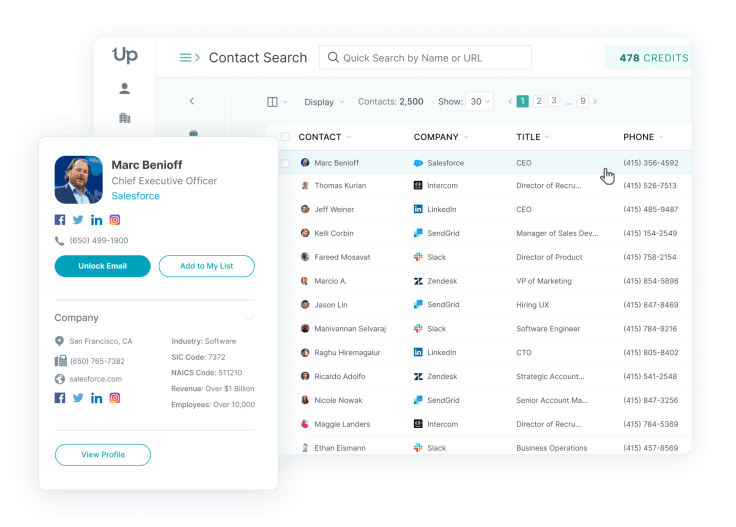 Uplead is a leader in the data scraping field and it feeds your sales team with accurate, up-do-date, relevant data. Whatever your industry, it pulls and provides you with a list of verified contacts with their complete data, including real emails and phone numbers. If you don't want to waste time, start your outreach with this tool.
VoIP is the technology of the future and traditional phones are slowly going into history. Ever since the pandemic started, an overwhelming number of companies have gone remote and many teams have to adapt to the new work arrangements. Sales and customer support in specific have a tough job ahead, but cloud call centers such as CloudTalk make the job easier.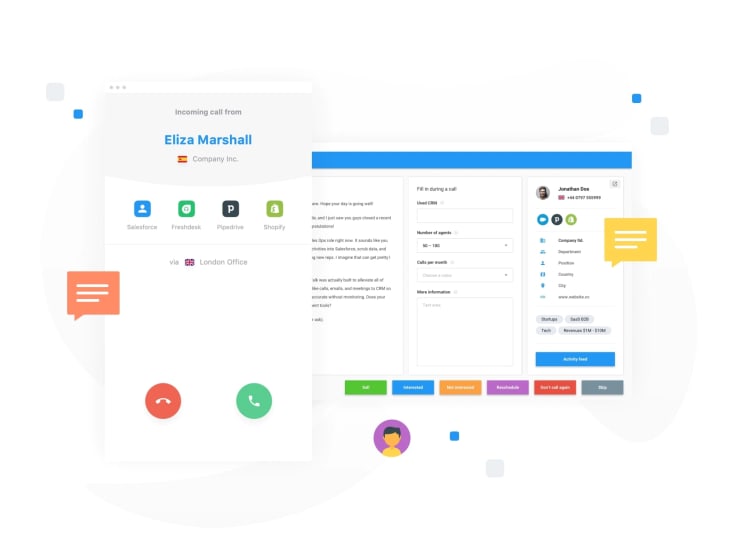 Autodialing, call flows, integrations with all major CRMs, call barging and call whispering, detailed analytics dashboards - these are all reasons why CloudTalk should be a part of your remote team's sales stack. It also doubles as a superb customer support tool as well, making it a breeze to work remotely for your entire company.
BuiltWith
If you're in the SaaS industry, you know how crowded some niches can be. There are lots of competitors and many times, they aren't better than your own tool. However, there comes the problem - how do you find out if someone is using your competitor's product?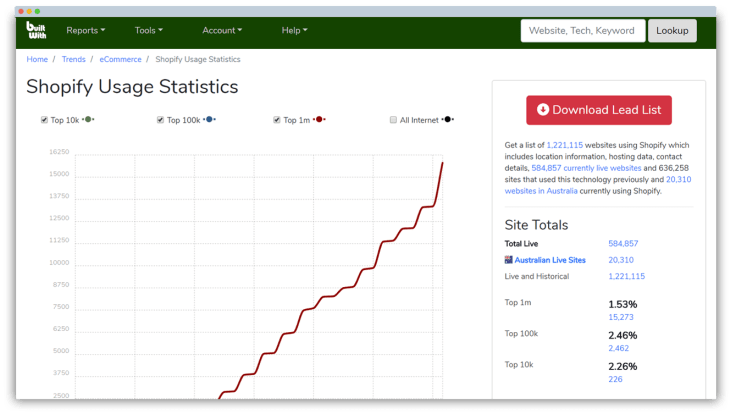 BuiltWith has been a leader in this niche for years. This tool is super simple - just enter the website and it gives you a full list of tools used to build it. From analytics, visitor tracking, CMS, popup tools, contact forms - you name it. It can provide you with lists of websites using a specific technology so your sales and marketing teams can immediately get to work and start doing what they know best.
ChatBot
There's lots of research out there showing the value of great customer service. However, it's not always necessary for a customer to talk to a representative to have their problems solved. In fact, the most common inquiries, such as those about product sizes, shipping, return times, payment methods, etc, can be solved with a chatbot.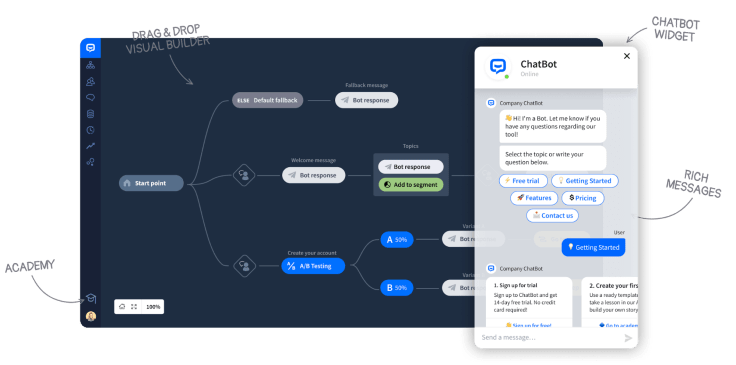 ChatBot is the comprehensive chatbot solution that automates your most common sales and customer support inquiries. It comes packed with a wide variety of templates so you don't have to build your own flows. Moreover, it's so easy to install that anyone can do it.
VoilaNorbert
Sometimes, the information you have on a lead is partial and all you need is their email to close the deal. The problem is, lots of email finding tools have unverified addresses, outdated databases or they're just unable to find what you're looking for.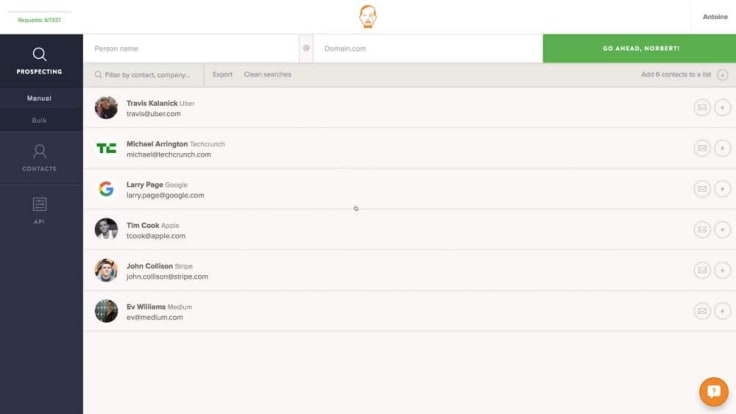 The best way to summarize VoilaNorbert is - you give it information, it gives you an email address that you can use immediately. It can also help you with much more than sales - marketing will have a field day with it.
SalesHandy
Email marketing can seem unimportant in an age where we're bombarded with spam on a daily basis. However, the return on investment for this type of marketing is still incredible, which is why there are lots of tools that help businesses with their email campaigns.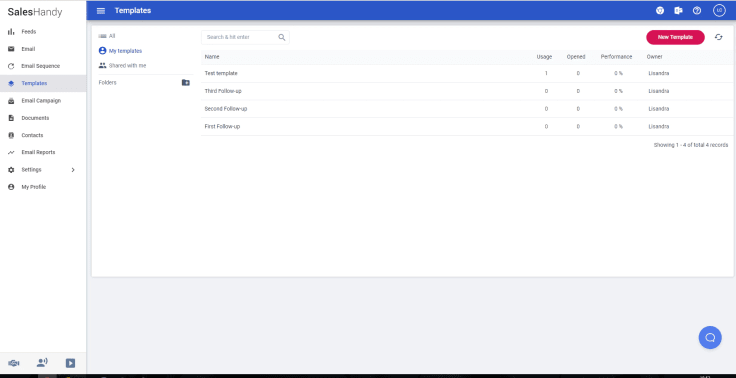 SalesHandy is ideal for cold outreach so your sales team gets their foot through the door more easily. You can set up cold email drip campaigns and automated reminders, as well as schedule emails in your recipients' time zones. If you sell remotely and you rely on cold emails to get new customers, this is a tool you want to try out.
Wrapping up
Finding the right sales tool stack gets more difficult every day with the plethora of new apps coming out. Our list is a great place to get you started and no matter what you sell and how, there's a tool here that will cut your costs and make your sales team happier.
Sales tools have an amazing return on investment - your average CRM will return over $5 for every $1 spent - so rest assured that each of these tools will not only save you time but earn more money in the process as well.