Getting started with our Affiliate Program is very easy.
You can copy your affiliate link and simply start promoting our products.
You can also take advantage of the Campaign Builder and create your first campaign. By using the Campaign Builder, you'll be able to create customized offers for your audience and monitor their effectiveness.
Both can be found in the "Affiliate" section in the Partner App. Your affiliate links can be found in the "Dashboard."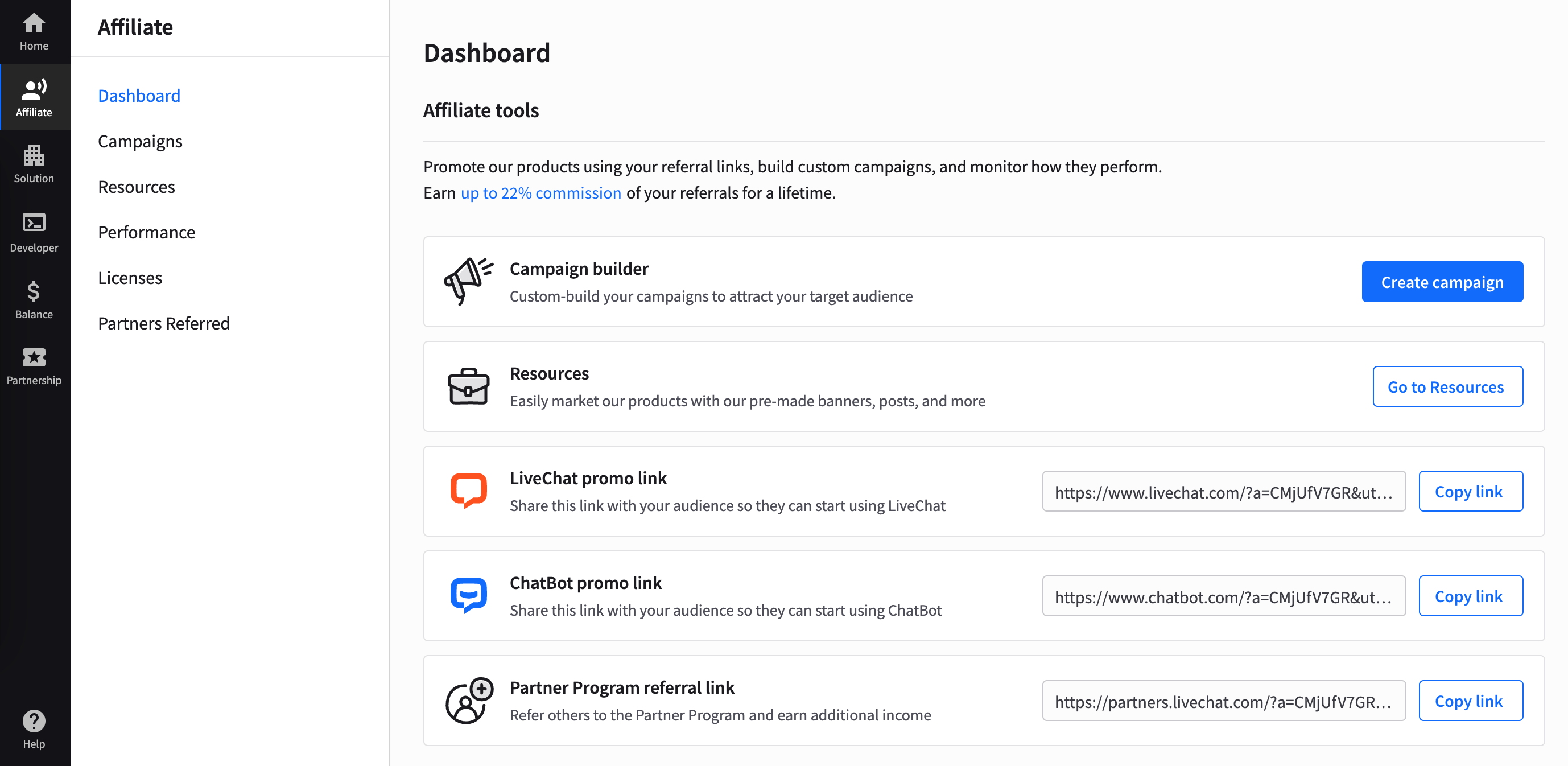 Campaign Builder can also be found in "Campaigns."
<here's more on how to use the Campaign Builder>

Before you start promoting, don't forget to check the "Resources" section. There, you'll find many different types of sales materials that you can freely use to promote our products or our program itself.

Depending on your type of business, you can include the link in the blog posts you create, promote it on your product review platform, or share it in your sales or marketing newsletter.
Your clicks and active trials will be visible in your dashboard, and we'll send you emails updating you on your progress on a regular basis.
Once your very first campaign is up and running, you'll be able to see its details and its performance. Thanks to that, you'll see what brings you the most traffic and you'll be able to optimize your marketing efforts