Here's a brief overview of the Partner App and ways you can use it to benefit your business.
It all starts with your registration. Luckily, creating your Partner account couldn't get any easier. Start by clicking "Join now" on our main page or any of the pages. We'll redirect you to our sign up form.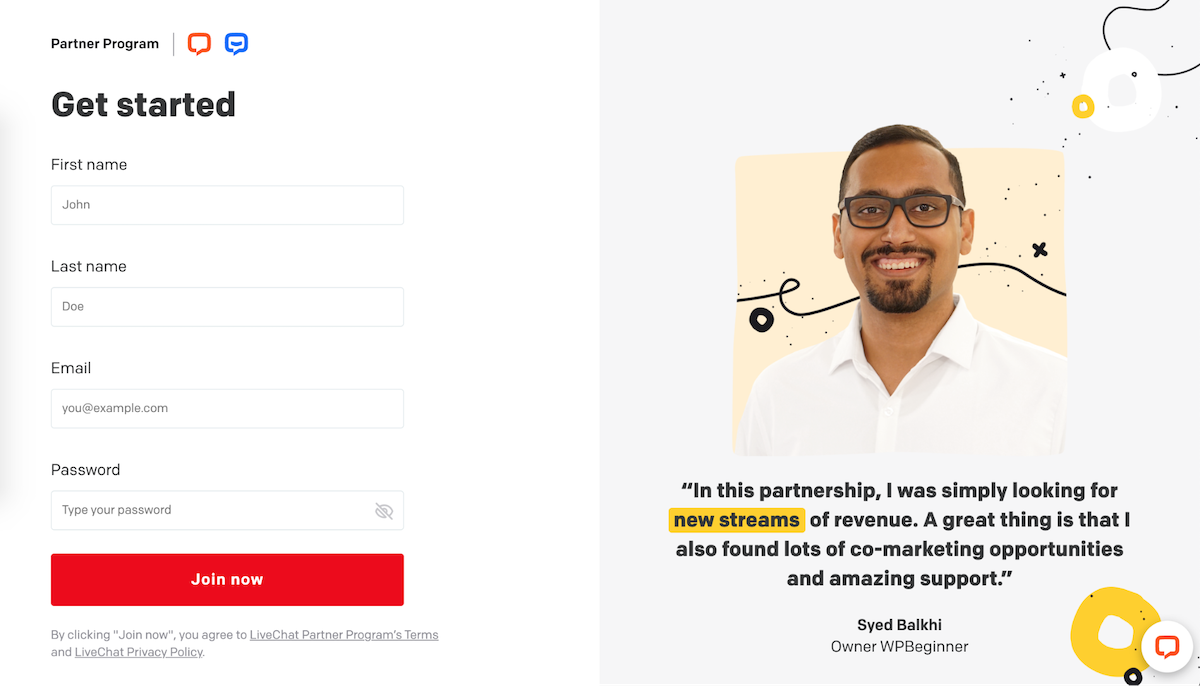 Once you've entered all your data, click "Join now" and voila, you have access to our app.
The first thing you'll notice is the dashboard. In the nearest future, it will provide you with the at-a-glance view of your performance. Now, you can use it to navigate through the app.
You can start a quick tutorial to get started smoothly (click "Let's get started"), or you can just browse through the particular sections of the app.
Affiliate — this section is dedicated to Partners that want to refer our products to their audience. Inside, you'll find your affiliate links (both products and a Second Tier link), a campaign builder, marketing resources, and your performance. Among marketing resources, you can find banners, widgets, logos, tweets and other promo content.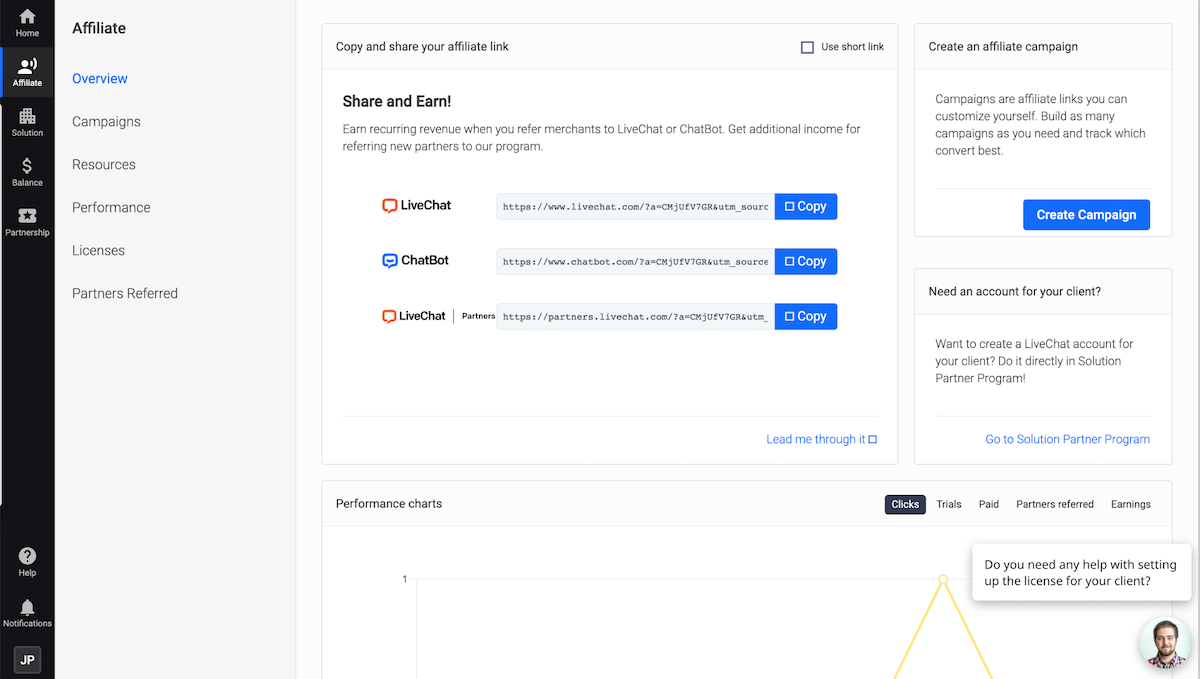 Solution — here, you can set up new trial accounts, customize some of their parameters and track performance of accounts you've already created. Apart from that, you can download your pitch deck and use it to educate your customers about our products (read more in Educational Materials).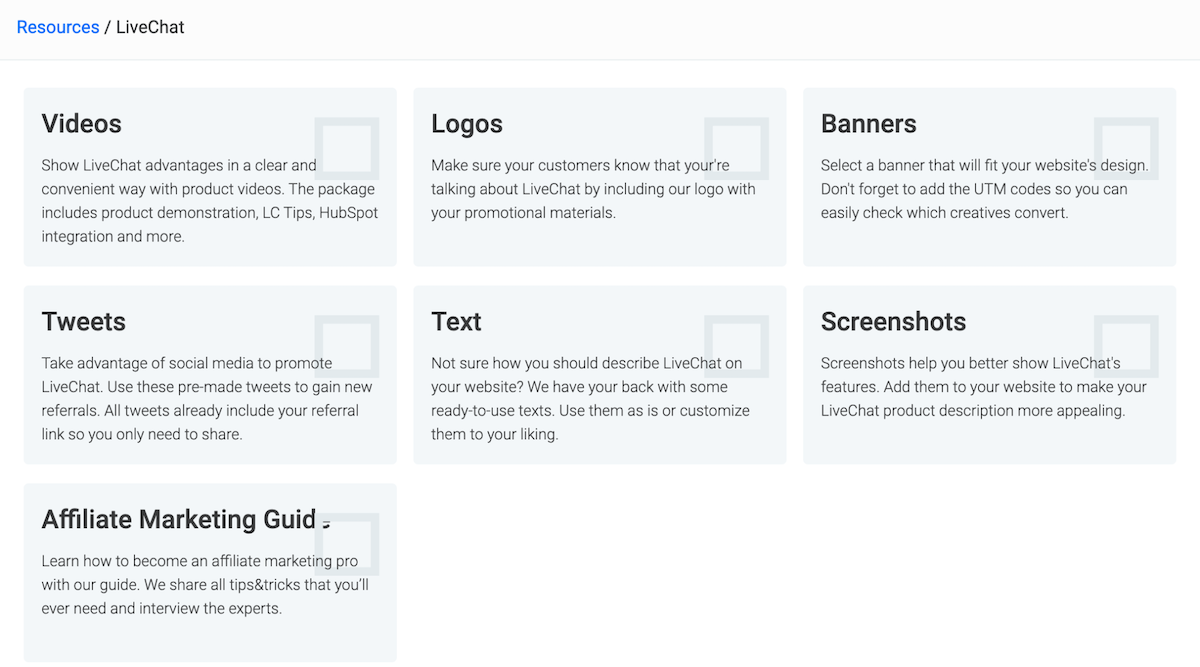 Balance — no need to explain it further. Here, you can see how much you have earned, and request withdrawal.

Partnerships — in this section, you can learn the difference between our programs and read about the benefits they give you. You can also request listing your company on our Marketplace and make it visible to over 30k our customers.