In our Partner Program, with one account come two partnership models you can take advantage of: Affiliate Program and Solution Program. Here's how they work and what's different about them.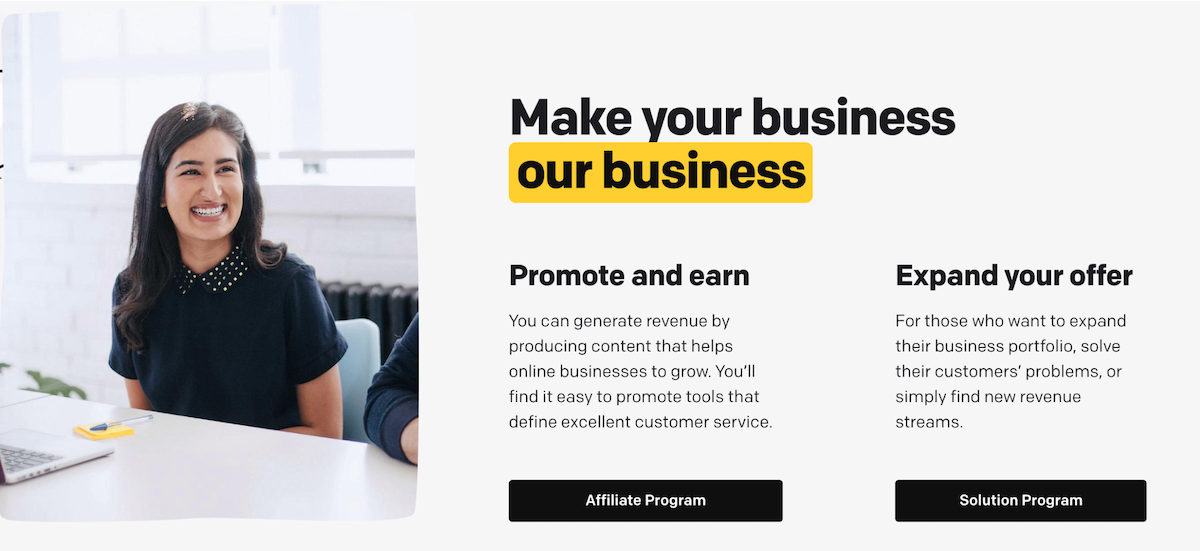 Affiliate Program
Affiliate Program gives you the opportunity to include the promotion of our products into your business routine. Once you set your Partner account and log into the Partner App, you'll be given your unique referral link.
Then, all you do is:
Share the link with your audience using the channels you know best.
Get us new, paying subscriptions.
Grab a 20% commission for a lifetime of every new subscription you help us get.
This Program was built for:
Publishers and content creators wanting to build a stream of passive income by promoting our product to their audience.
Independent marketers who know how to direct people to our landing pages with their paid search campaigns.
Bloggers and website owners who seek a way to monetize their traffic.
Every entrepreneur seeking an additional revenue stream.
Learn more about the Affiliate Program
Solution Program
This Program is dedicated to those looking for advanced business opportunities. Instead of simply sharing referral links, it allows you to create LiveChat and ChatBot accounts for customers you work for - straight from the Partner App.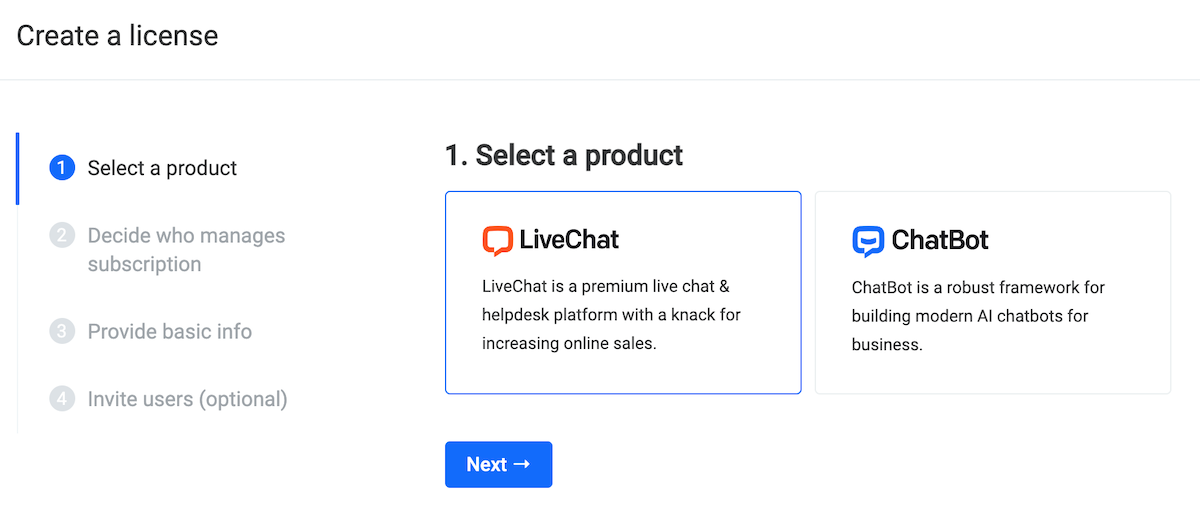 How can you benefit from that?
You earn a 20% commission from payments made by customers you set up trials for (if you pick your clients to manage payments).
You can get a 20% discount for a lifetime of every account you purchase from us for your customers (if you decide to manage payments yourself). Then, you can resell the software with your markup on top and a custom price.
If you wish, you can also provide various services around our products to your customers and set your own price on them.
If you want to grow even further, we recommend taking advantage of the co-marketing opportunities we give you:
Battle-testing our products on your demo accounts,
Using the marketing resources we prepared for you,
Showing your expertise on our blog,
Promoting your business among our customers in our Marketplace,
Adding the Partner badge to your website,
Automating your processes with the open API,
Staying in touch with your dedicated Partner Manager.
And while it's entirely up to you to decide how to build this flow into your unique business environment, we're here to help you make the most of it. Just reach out at partners@livechat.com and let us know what your cooperation idea is!