Have you already created a LiveChat account for your customer? There are a couple of reasons why you should invite new users to this account:
This way, you create accounts for all agents who will use it (you can also create an additional account for yourself to customize customer's license),
The more people, the higher chances for a successful sale,
By inviting people you can earn more (the more people access the account, the more seats you'll be able to sell).
Add as many people to the given LiveChat license as you want. Once you finish the process, we'll send them invitations to join the license.
Please note that when adding new users, you will have to assign them roles: an Administrator or an Agent. Administrators have access to almost all the features and settings (other than payments). Agents' role is mostly focused on chatting with clients. Read more about roles at LiveChat here.
How to invite people to LiveChat
There are two ways of adding people to LiveChat.
You can add more users while creating an account for your customer. Simply add new users' email addresses and assign them roles, and click "Create a license."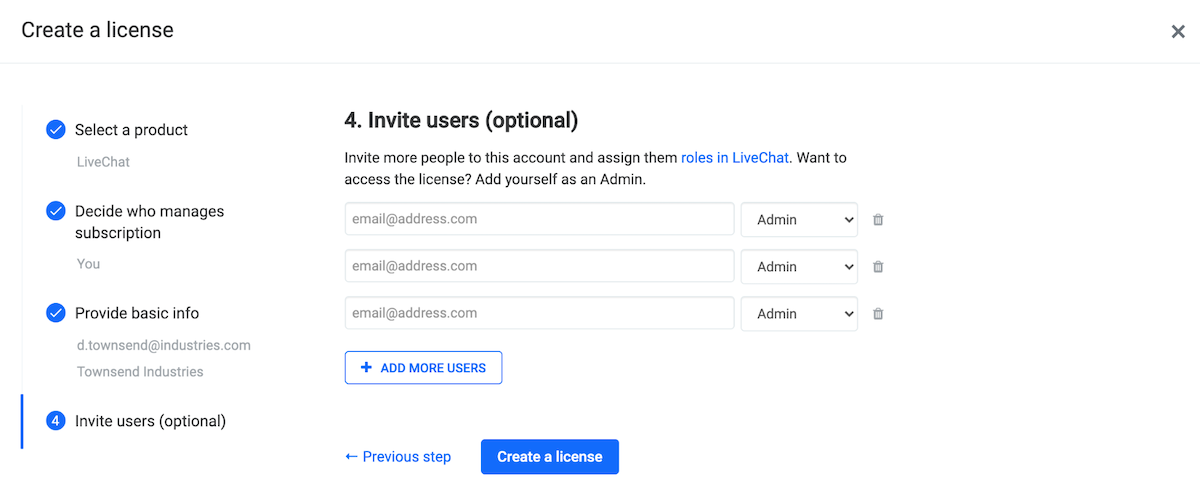 Here's how you can add users to accounts you have already created.
Start by finding the account you want to invite more people to (from the list of licenses you created). Then, go to the license's details section (click on the license ID).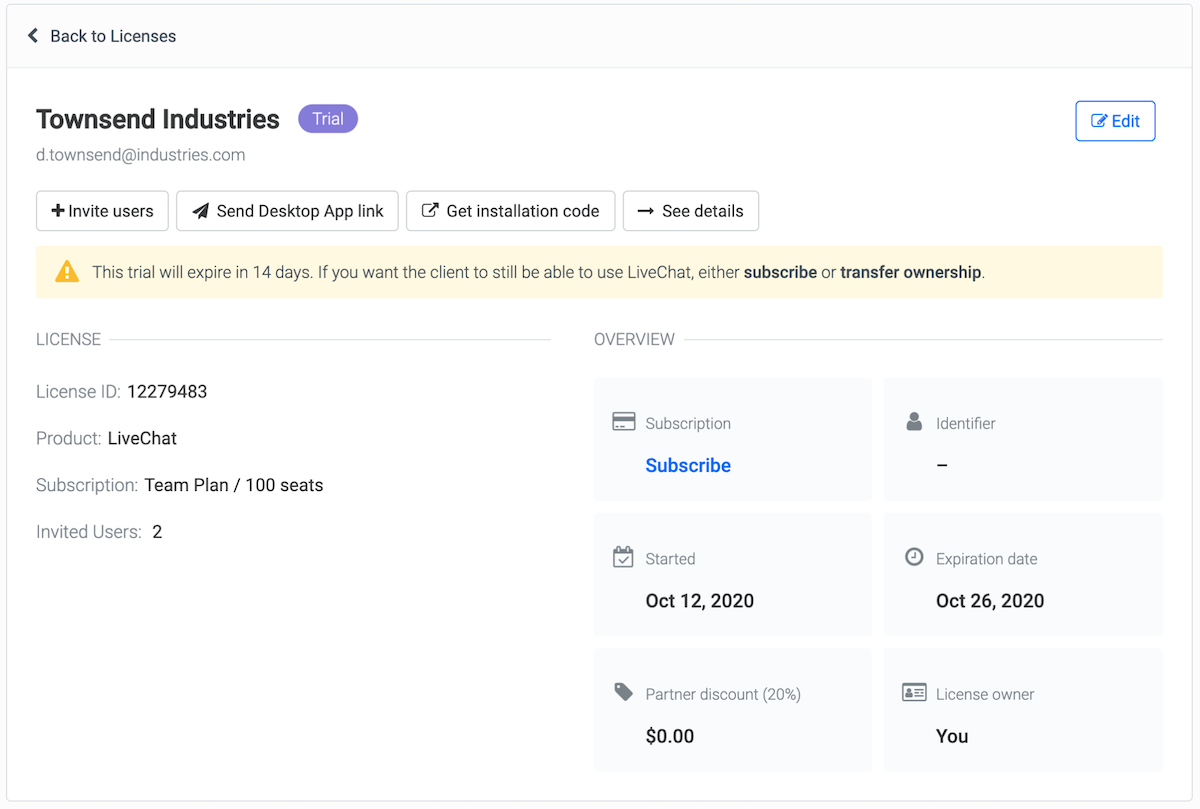 Find the "Invite users" button and click on it. Type in emails of people you want to add to the account and assign them roles. To finish the action, click the "Send invitations" button.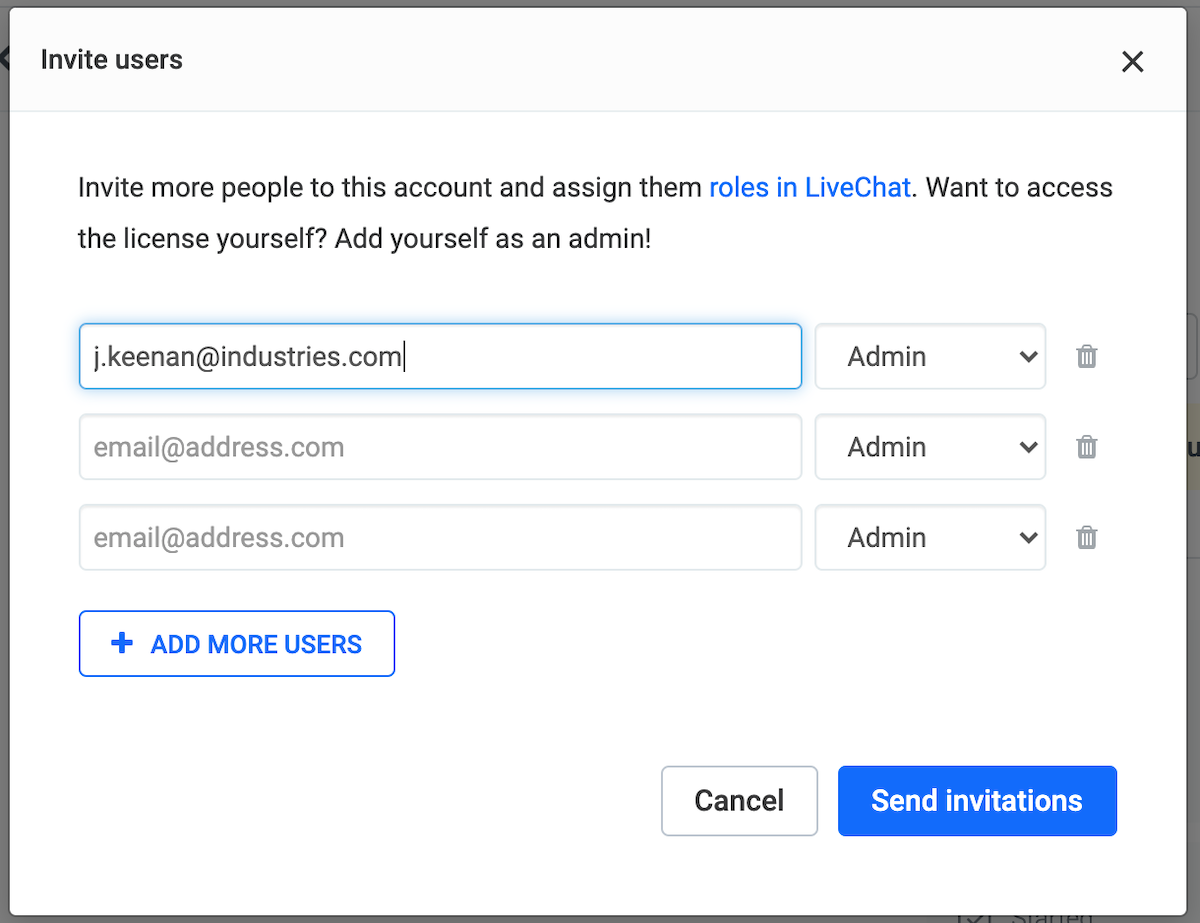 Please note that this feature allows you to add yourself to your customers' account whenever you want to help them manage or set up LiveChat.
There's no need to create the license using your own email anymore or ask the client to add you on their end. Just remember to join the license in the Administrator role.