Setting up licenses for your clients
To create a LiveChat trial license directly in the Partner App, you should:
Go to the 'Solution Partner' section in your Partner App.
Hit 'Create a free trial' button.
Fill in the fields with the relevant data
Confirm trial license creation by hitting 'Create a free license' button once again.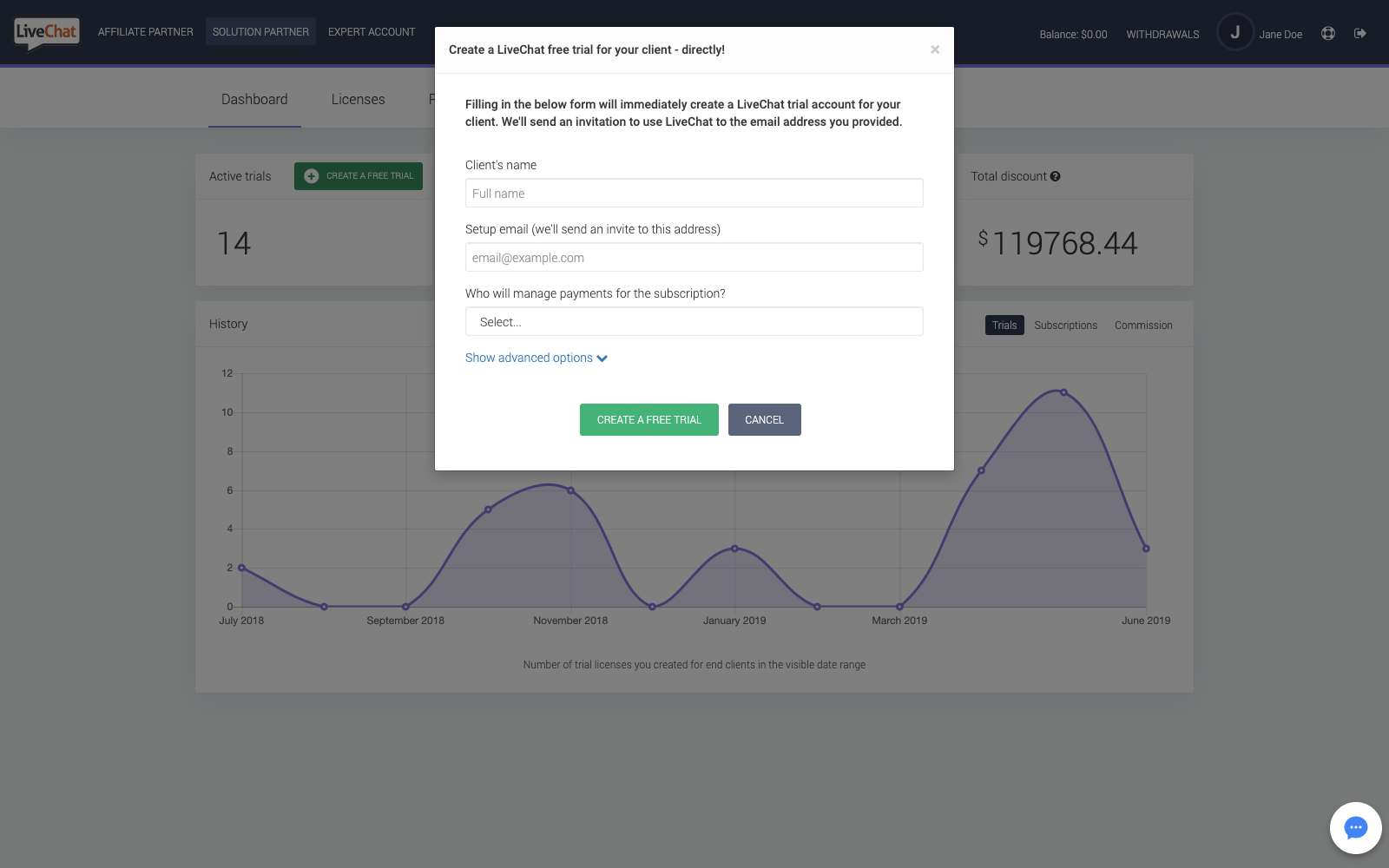 Modal window where you can create trials for clients in Solution Partner section
Once you finish these steps, we'll create the trial for your client and send an invitation to start using LiveChat to the email you provided.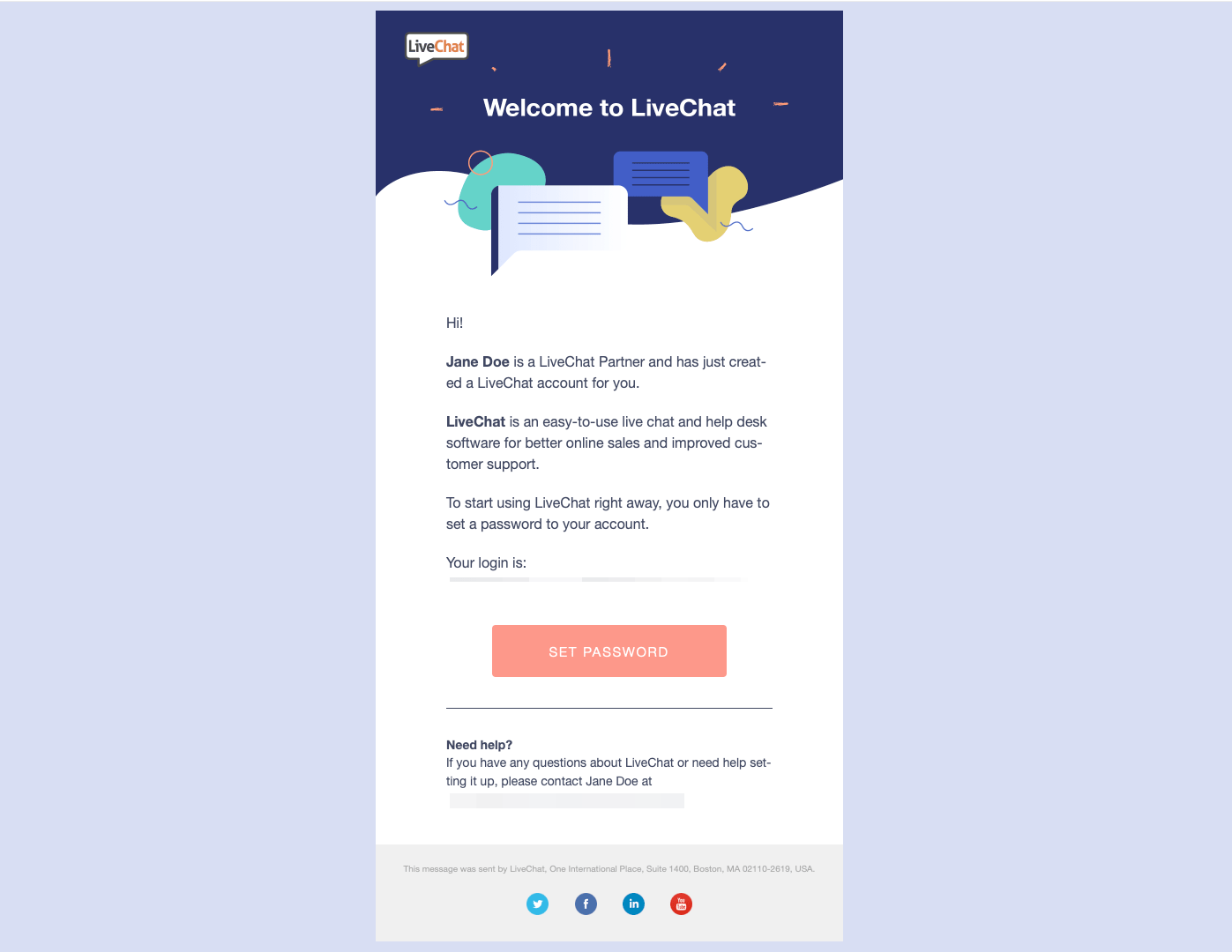 Email invitation email that end clients receive
Important: If you need access to account you create for your client, you can set it up using your own email and then add your customer as an Admin in the LiveChat app. Not sure how to move forward? Reach out to us at partners@livechat.com and we'll personally explain the flow.
Automating the trials creation process is possible with some developer skills and with the use of Partner Program's API documentation.