While you can simply share your affiliate link, we recommend using our Campaign Builder to build customized offers for your audience. Why? Because it gives you a huge, competitive advantage.
Simply sharing a link is a quick and convenient way of promoting, but it won't be as thrilling for your audience as a nice discount or an extended trial. In other words, with campaign building, you can get higher conversions.
To build a campaign, go to Affiliate > Campaigns > Create campaign.

Once you do that, you'll see a short form allowing you to customize your campaign. Choose a product (LiveChat or ChatBot), name your campaign, and choose the page you want your audience to navigate to.
For LiveChat, you can choose the trial duration (14-60 days) or one of two discounts.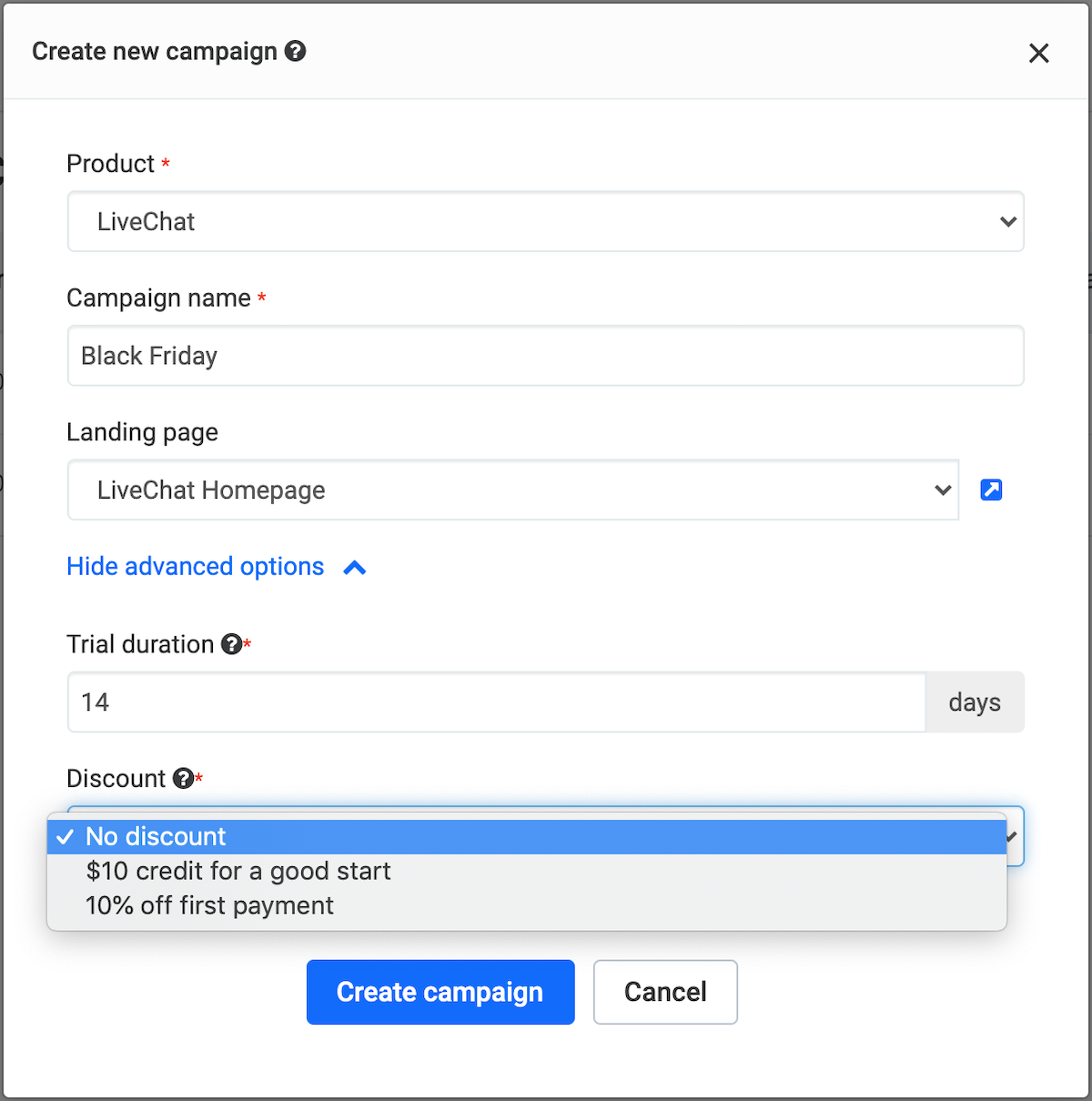 Once you create your campaign, you'll get a notification and your campaign link.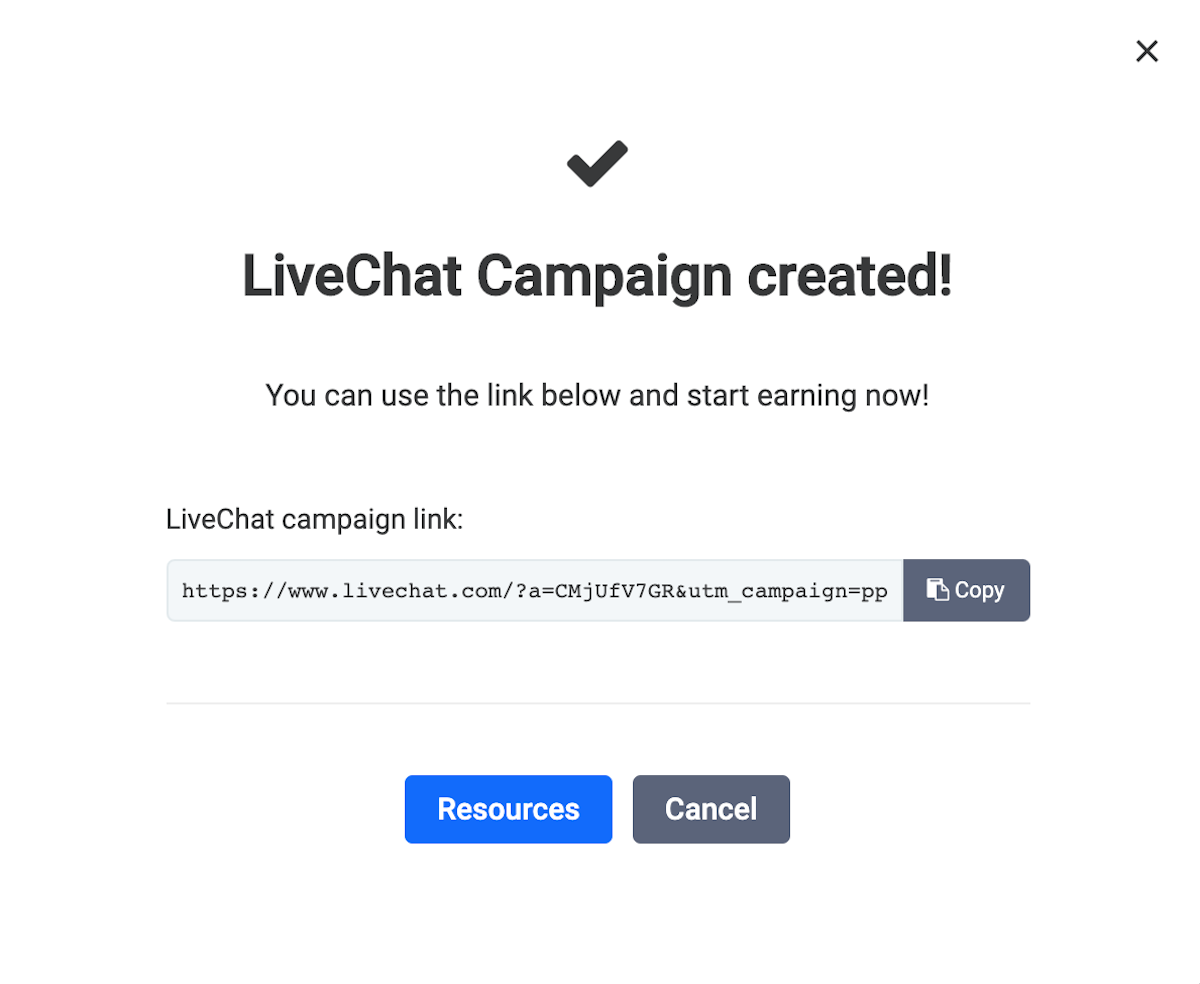 Congratulations, you've just created your first campaign! From now on, you can see it in the "Campaigns" section.