Take a step to build your referral base and earn a 5% commission on all sales they make!
Think a 5% commission isn't enough? Considering that our top Partner has earned $3,623,795 so far, we can confirm that 5% is a lot. This means that if you refer a Partner who will consistently work on promoting our products, you'll gain another steady stream of passive income.
How to get started
Getting started is pretty simple.
Upon logging in, you'll get this option on the dashboard: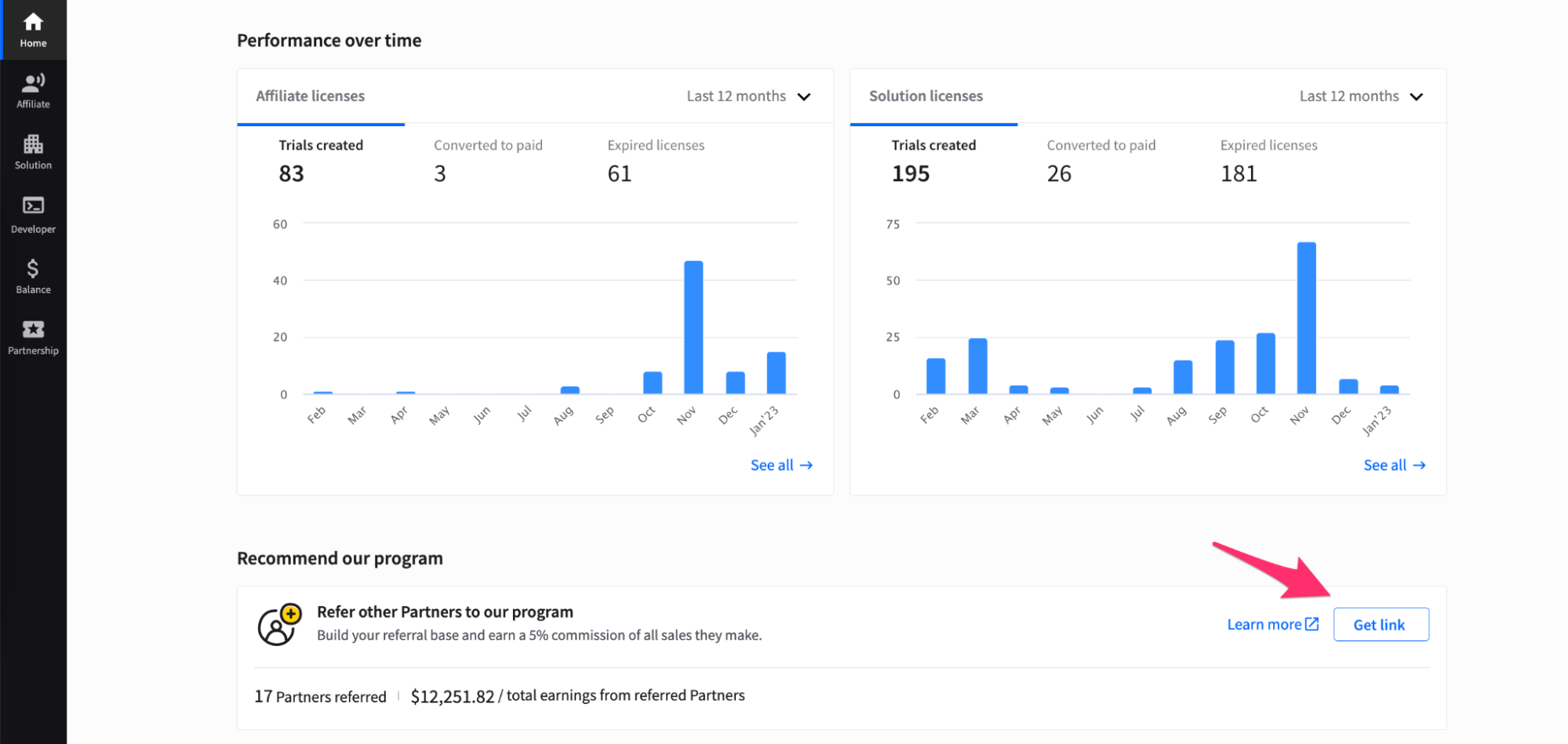 As you can see, this section will also show you how much you've earned so far from the Partner referral program.
Another way to get your link is by going to the Partner App > Affiliate.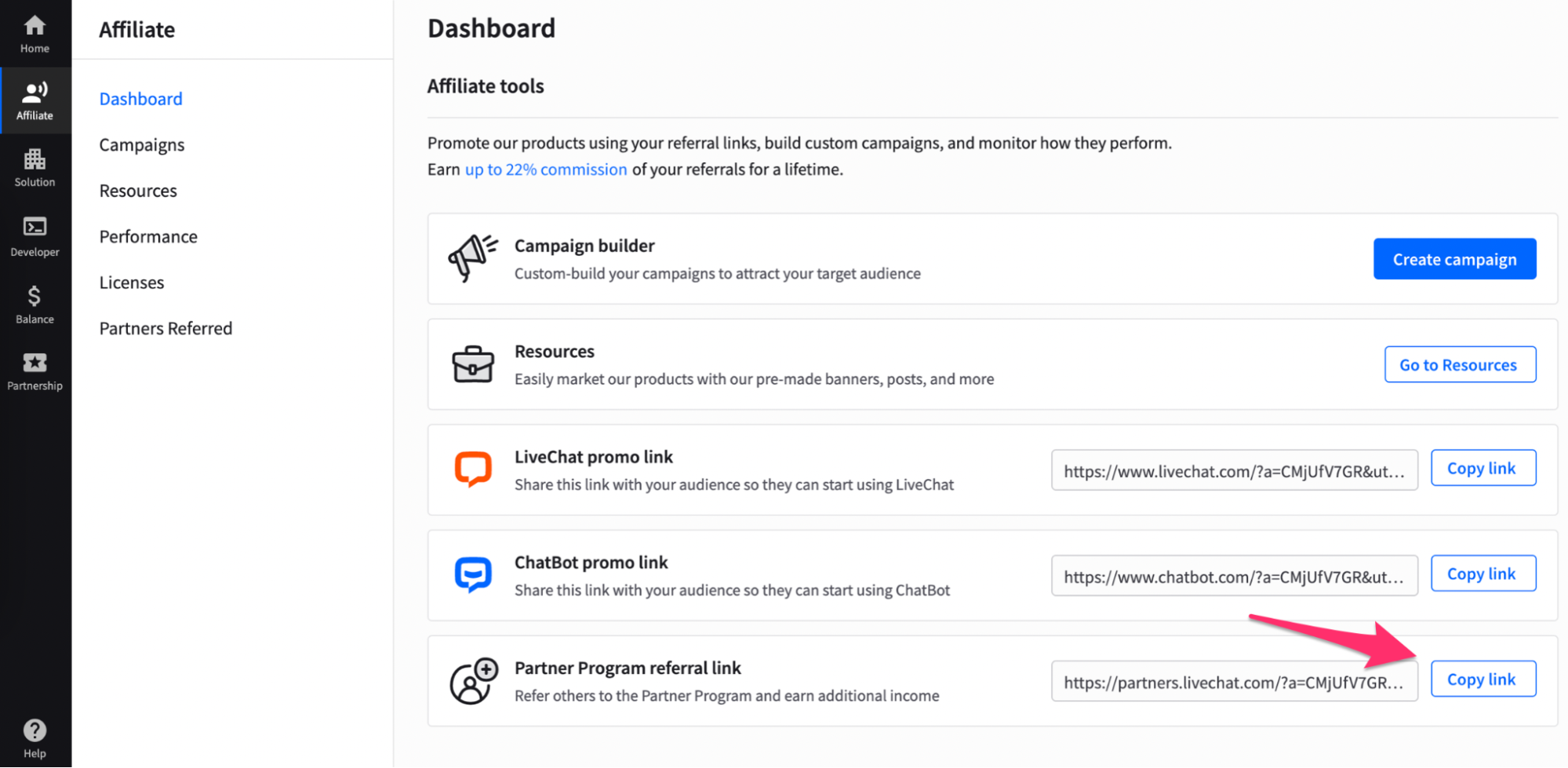 Now, you can invite new Partners to the program by sharing this link directly or including it in any type of content you create. You'll earn a 5% commission from every sale the person who registered through your referral link helps us get.
Curious to know how your referred Partners are doing? Go to Affiliate > Partners Referred section.

This report gives you a detailed view of how your Partners are doing:
How many total trials they brought,
How many active trials they currently have,
How many total paid subscriptions they brought,
How many active paid subscriptions they currently have,
And how much earnings they brought you in total.
5 reasons to join our program…
There's a little convincing involved whenever you bring a business offer to the table. So while we already know that being our Partner translates into business opportunities, let's gather some of the benefits here.
1. Recurring lifetime commission
At least a 20% commission for the lifetime (!) of every paid LiveChat or ChatBot subscription they bring.
2. The average customer lifetime = three years
A steady stream of passive income for a couple of years.
4. 120-day cookie lifetime
Website visitors have four months to register from the affiliate link.
5. Ready-to-use resources
There's no need to create your resources since we provide you with ready-to-use material.
6. Trusted, established products
Our products are used by nearly 40,000 companies so we're here to stay!
…and 3 steps to find referral partnerships
Although there are already over thousand active Partners within our program, there's still plenty of room for others. Here are three steps that might help you find people interested in this partnership.
1. Identify potential Partners
We recommend that you look for bloggers, marketers, influencers, and review site owners. The ideal are those who are already in the communication market, ecommerce/productivity tools, or online businesses.
2. Know their background
No one likes cold calling or cold emailing. So if you're going to reach out to potential Partners, you need to know why you're sending them this offer in the first place.
If they're about communication or ecommerce, it will be quite natural for them to promote our products. Or maybe you'll find a video or a guide they wrote about customer service or an online business. In such a case, you might suggest placing their affiliate link there.
3. Stay in touch with them
Being an experienced Partner, you definitely know much more about our program than they do. Consider giving them a quick tour of our app or chatting with them about our products.
You might not only get a 5% of their earnings but also a valuable business connection.