LiveChat Experts Marketplace
LiveChat Marketplace is where we want our users to show off their skills and thrive. It features over 130 applications created by our skilled customers and by our team, and it's visited by over 25,000 people each month.
'I'm not an app', I hear you say. As a LiveChat Partner, you can get listed on the Marketplace too! We've got the 'Experts' section with a list of profiles of our most dedicated partners who know the product inside out. It will allow you to get right in front of and offer your services to over 26,000 LiveChat paying customers and over 900,000 unique visitors of our website.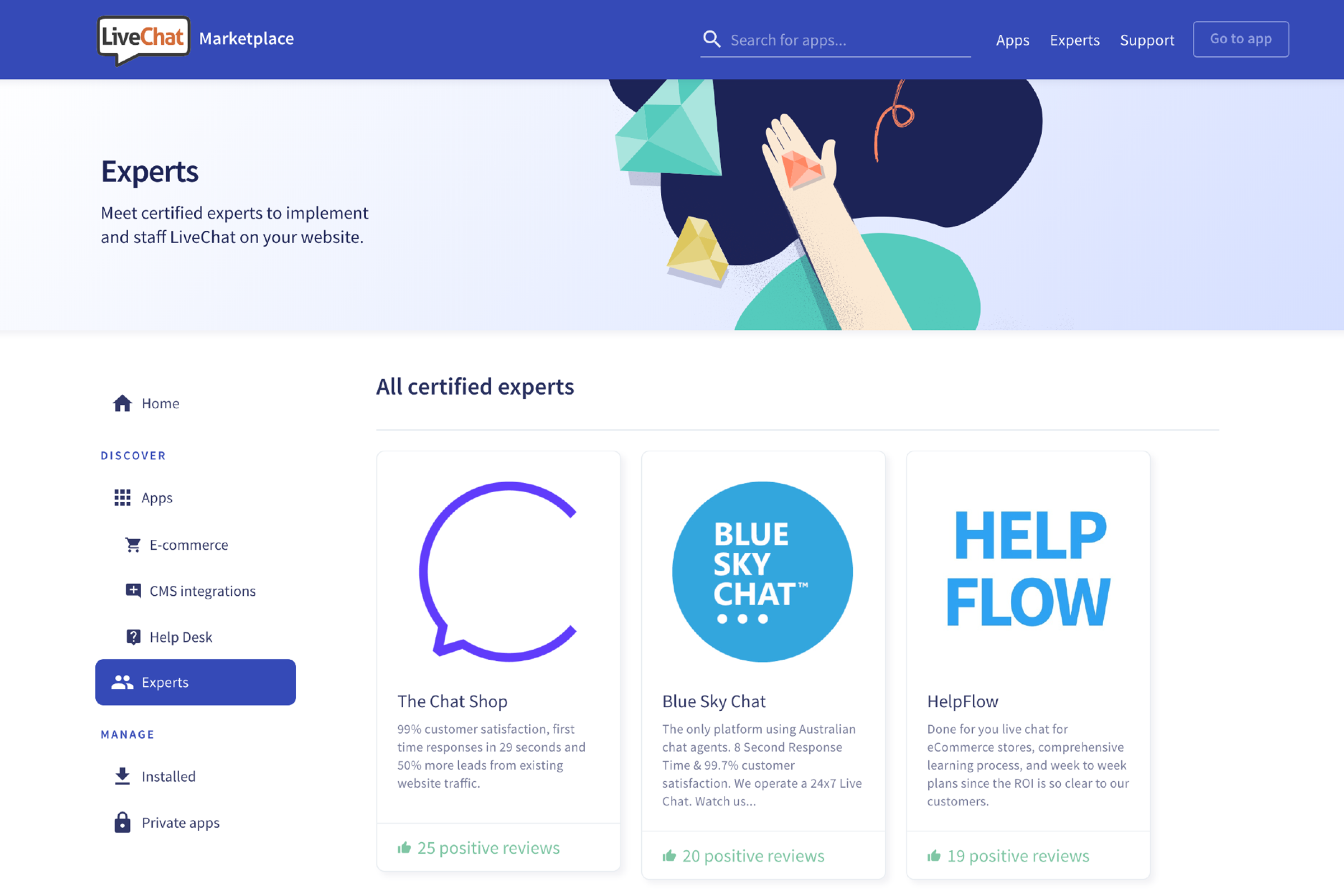 View on the LiveChat Marketplace Experts section
Our Partners offer a large range of services around LiveChat: from web development via marketing and business strategy to implementation assistance.
Take a look around, get inspired by the LiveChat Experts, and check what type of offering you can add to your business portfolio.