How to create a Partner account
Creating your Partner account couldn't get any easier. Once you're in, you can access all Partner Program models and test the App in as many ways as you can possibly imagine. Here's the whole process in more details.
Start by clicking 'Join now' on our main page or any of the landing pages. We'll redirect you to our sign up form, which you should fill in.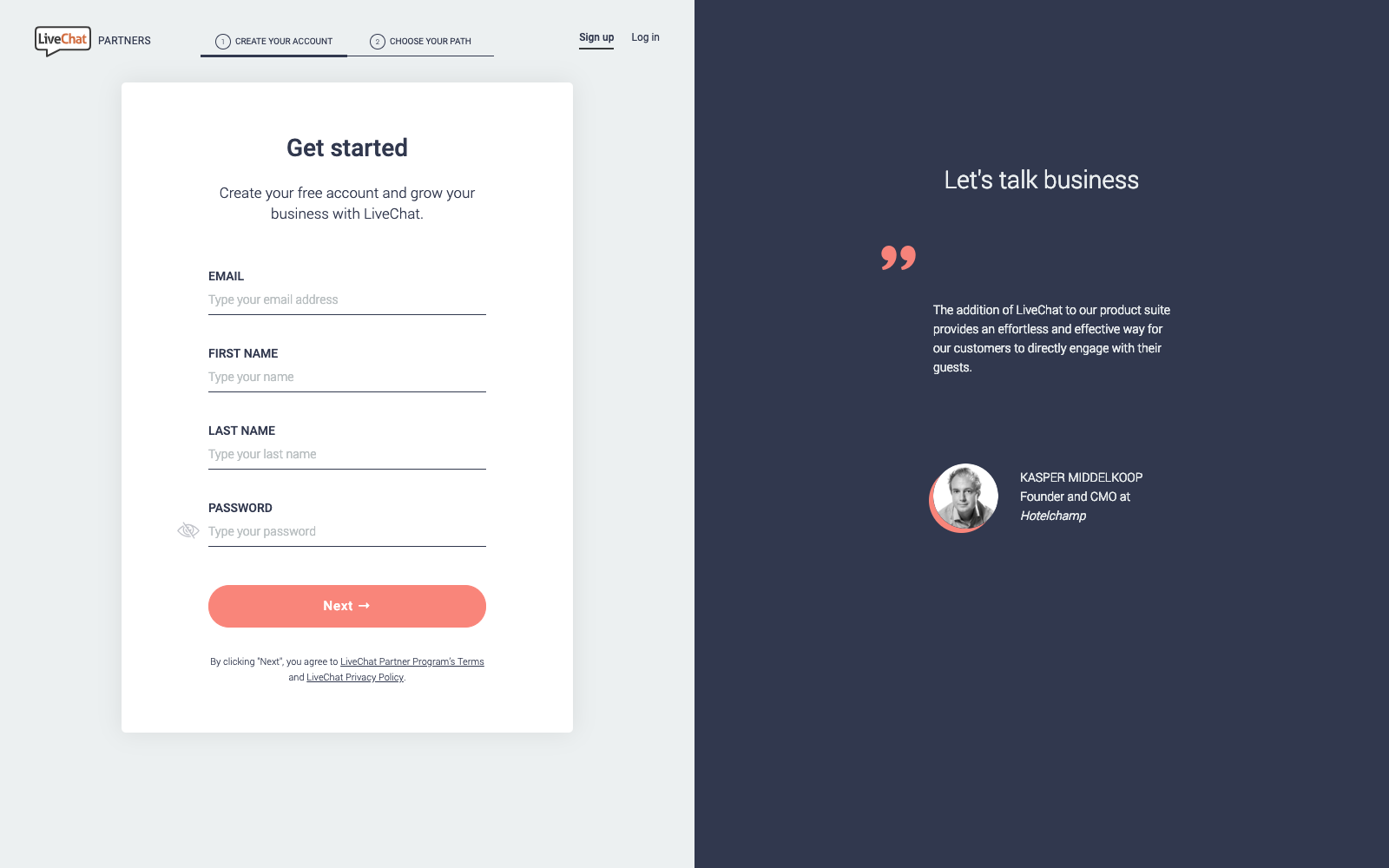 Once you've entered all your basic data, click 'Next' and go to the last step of our signup process.
Since we'd love to know a bit more about you, please choose one of the tiles that describes your idea of teaming up with us the most accurately. Here's how this step looks like: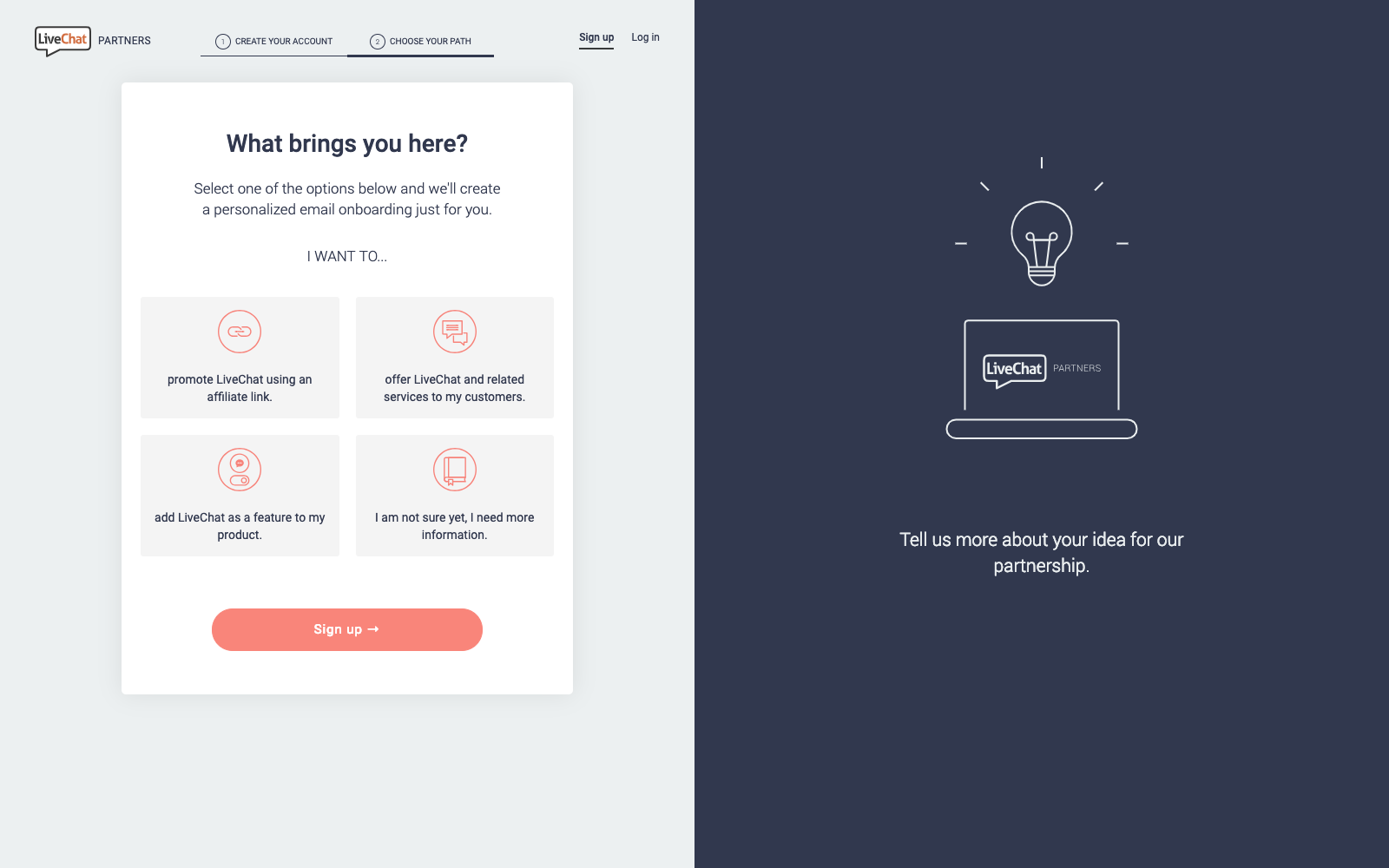 Then, confirm your choice by clicking 'Sign up'. And that's it! You now have access to Partner App!
Remember to check your inbox for the first update and don't hesitate to explore the Application.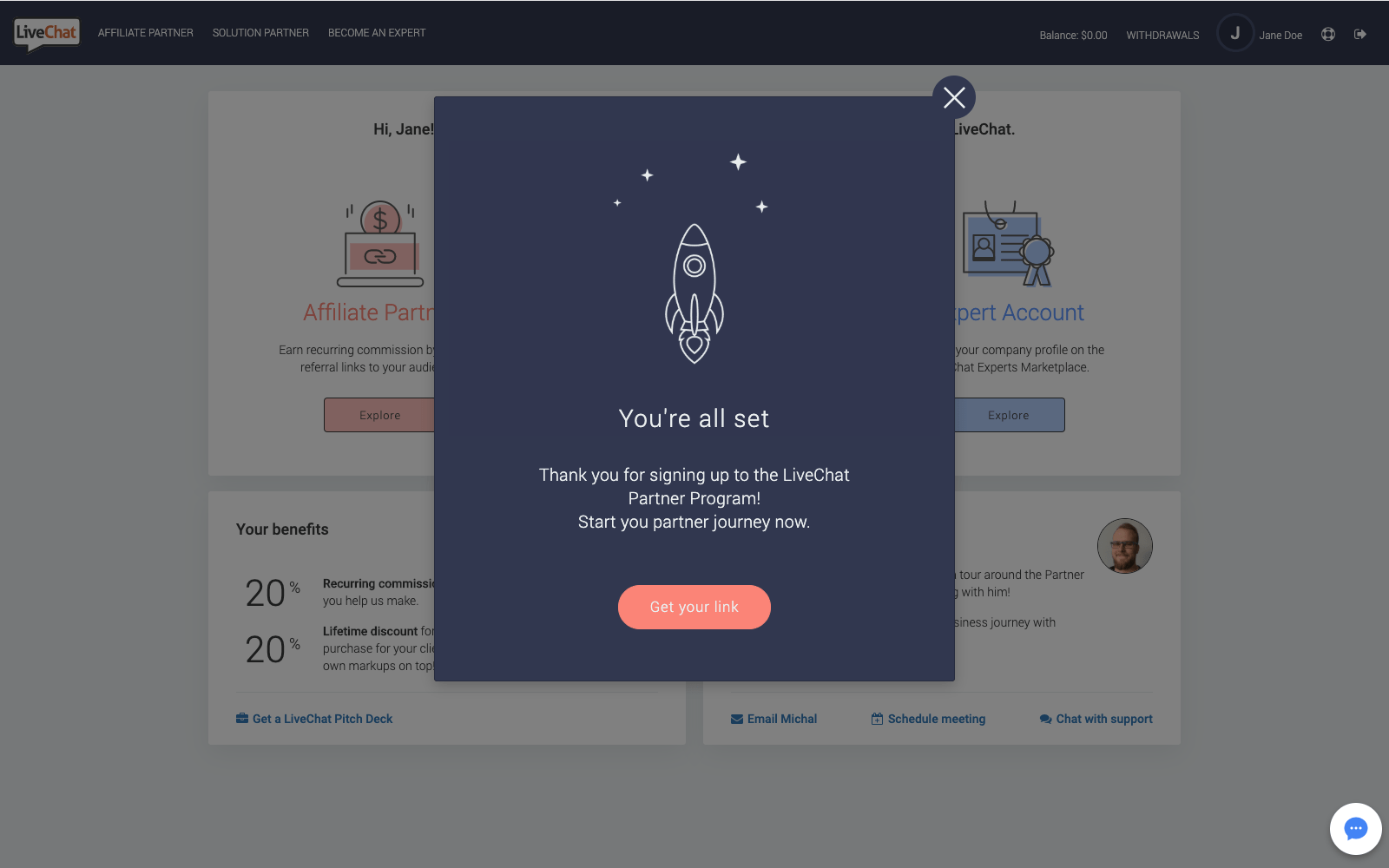 Have any questions? Feel free to reach out to us - either via chat or email.