We're happy to introduce a new product from our suite, ChatBot. This intuitive platform allows delivering online support by building and launching conversational chatbots.
This product is powerful when stand-alone, but it also works on Messenger and Slack. What's more, it seamlessly integrates with LiveChat. For you, it means that all LiveChat customers might be interested in purchasing ChatBot.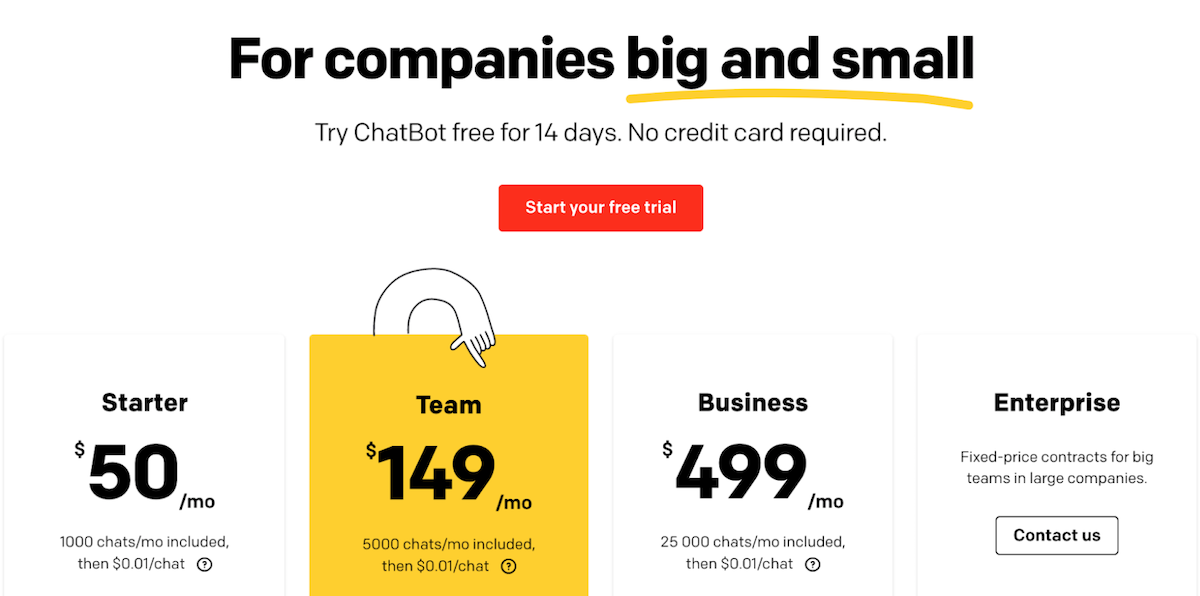 But what are the benefits that ChatBot can bring to your customers' businesses?
ChatBot delivers an amazing customer experience. It's available 24/7, answers questions immediately, and helps an unlimited number of customers in real-time.
It's a perfect solution for businesses who'd like to start delivering online support but have no dedicated customer service team. It's also a great app for those who want to scale their support team and take over all repetitive tasks from overworked staff.
A great thing is that to build a chatbot, you don't need coding skills. With intuitive, drag and drop builder and easy-to-use templates, you can build the first chatbot in minutes.
To learn how to offer ChatBot to your audience and customers, check these articles: