This program is designed for all Partners who seek simple yet effective ways of growing their business and increasing their revenue.
How does it work? You log into the Partner App and get your affiliate link. Then, you create a campaign, place a link on your website, and spread the word about our products.
We give you an intuitive Partner App and a lot of marketing resources so you can create effective campaigns and constantly improve your results. You can test various strategies and monitor them, or simply adopt those that generate the highest value.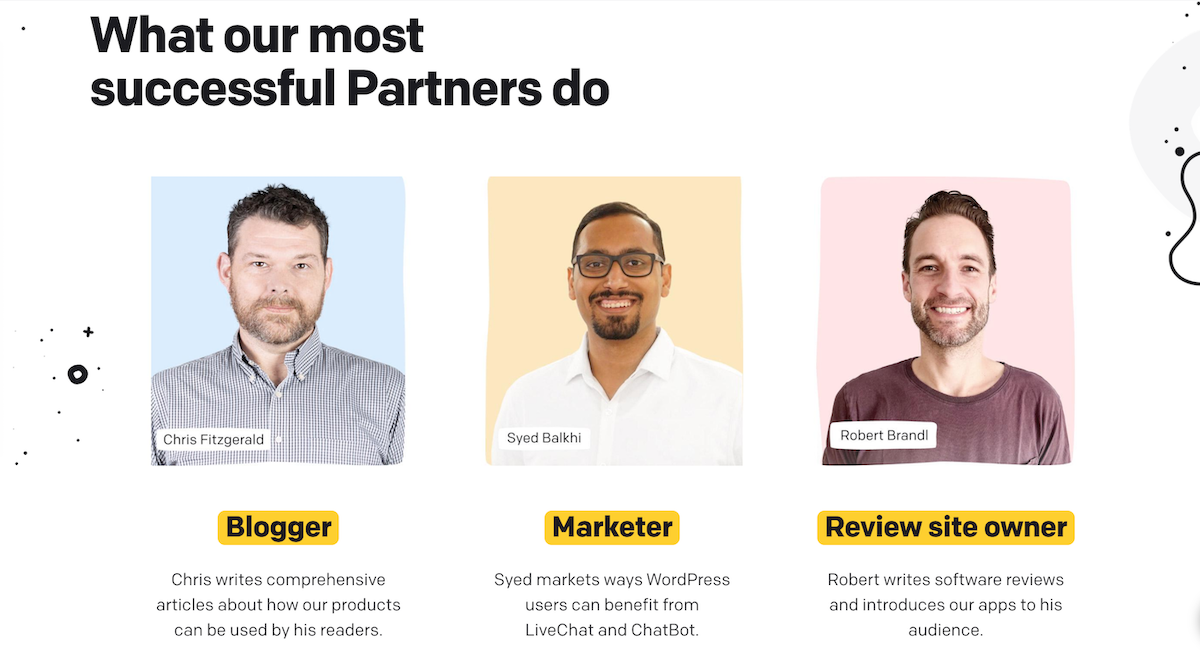 The path to becoming an affiliate marketing pro is through the optimal use of your affiliate link, creating compelling campaigns, and leveraging your results.
What do you get in return?
We offer a 20% recurring commission for the lifetime of every LiveChat or ChatBot subscription you help us sell. This means you'll get a 20% commission for every payment made by customers you refer for as long as their subscriptions are up and running.