Your first steps as an affiliate
Ok, you're in and ready to start sharing the affiliate link and acquiring leads! We highly encourage you to begin your activity as a LiveChat affiliate by copying the referral link and testing it out. You can get it directly from the dashboard: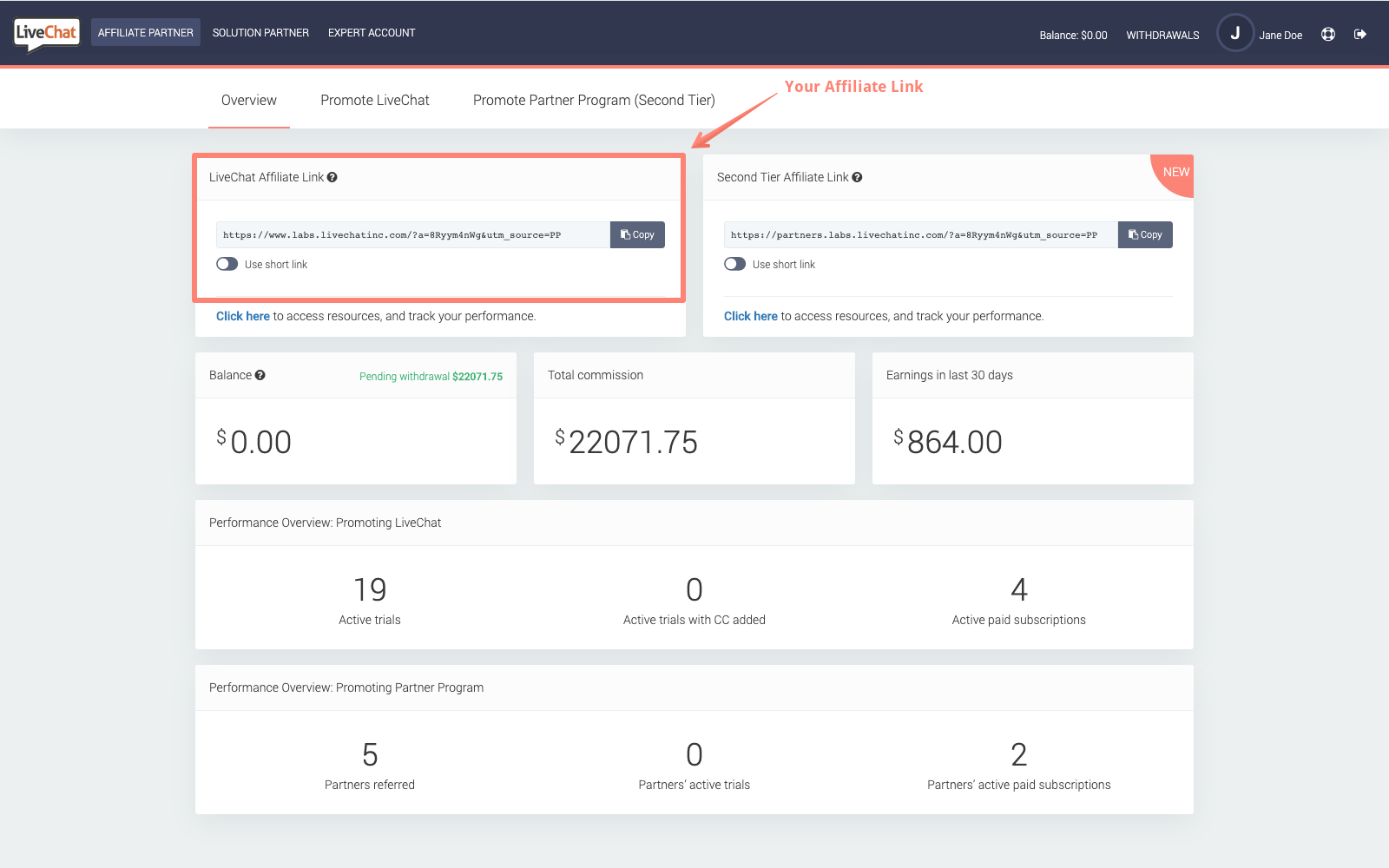 Depending on the type of your business, you can include the link in the blog posts you create, promote it on your product review platform, or share it in your sales or marketing newsletter. Your clicks and active trials will be visible in your dashboard, and we'll send you emails updating you on your progress on a regular basis.
Once your very first affiliate campaign is up and running, take a look at the affiliate dashboard and see what other features you can leverage in your affiliate marketing activity.
Wondering how you could test your ideas in the affiliate dashboard?
Get in touch via email, start chatting, or schedule a call with your Partner Manager to discuss the details of our collaboration. You can also reach us at partners@livechat.com for more information.