Tracking your results
The Partner App allows you to monitor the results of your activity in real time. For that, we equipped it with a UTM-based Performance Report.
The report tracks your affiliate links assigning UTM parameters:
utm_campaign stands for the name of campaign you create using the campaign builder.
utm_medium covers the channel that has been used to direct the traffic. In case of your affiliate links, the medium could an ad, an email, or a blogpost link depending on your methods.
utm_content is great if you're using a few different versions of an ad or a marketing newsletter. Once you add it, you'll be able to track which of your creatives have outperformed the others.
utm_term represents keywords you tag your campaigns with. Publishers often paste custom params generated by 3rd party tracking software they work with into this section.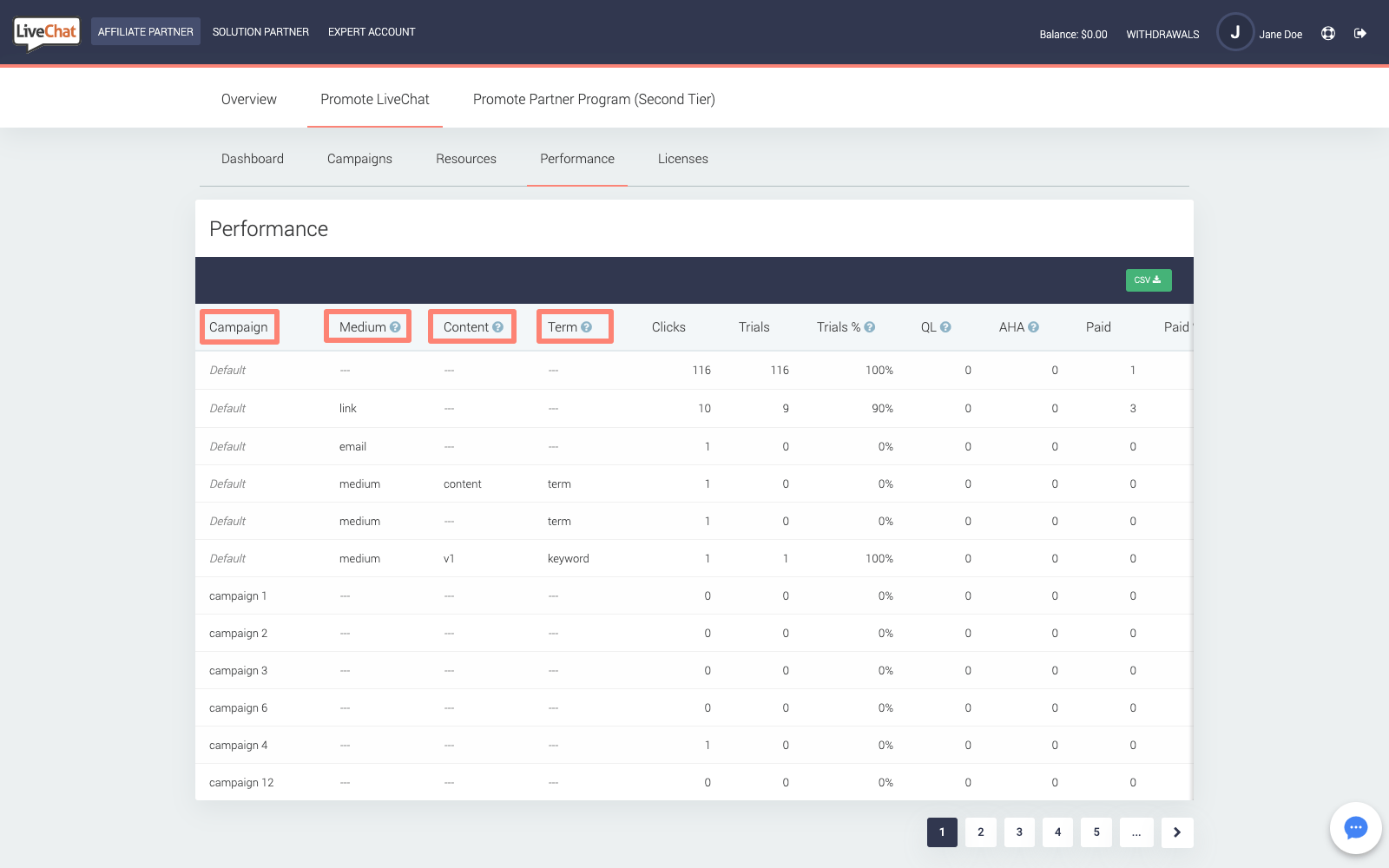 Performance Report's key parameters
Use the Performance Report to verify how efficient are your campaigns and methods of affiliate links sharing. It will help you optimize your conversion and boost your affiliate sales.
Any questions or doubts? Ask us anything via chat or contact us at partners@livechat.com.