Second Tier
Second Tier is the extension of our Affiliate Marketing Program. We want to give our affiliates the opportunity to invite others to the Program and earn a 5% commission of all sales their referrals make.
What's amazing, you can leverage Second Tier either by sharing links directly to LiveChat Partner Program or just by marketing our software. Or both! If traffic directed to LiveChat's main site converts into numerous active partner accounts, you'll get your share from their activity as well!
How to start?
Visit your affiliate dashboard and get your Second Tier Affiliate Link.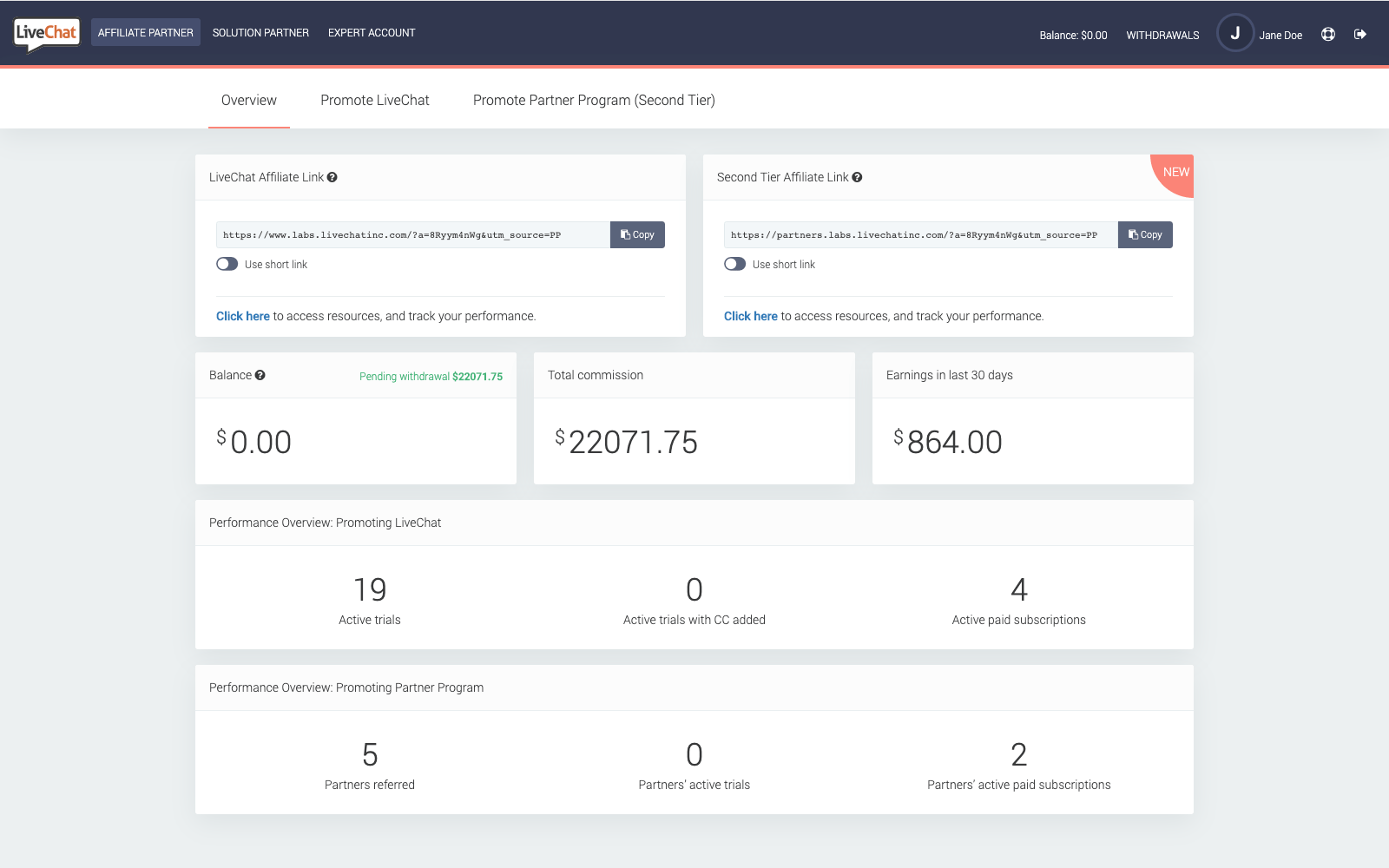 Then, invite new partners to the Program by sharing the referral link directly or including it in any type of content you create (be it a newsletter, blog post, or a CPC campaign). To get your link, visit the Partner App and click on the 'Copy' button next to the link.
Commission
You'll earn a 5% commission from every sale the person who registered through your Second Tier link help us get.
Once your earnings reach $50, you can request a withdrawal directly from the Partner App. Remember that you need to add your Paypal account before requesting the earnings to be transferred your way..